BOSTON -- Nearly a third of all foreclosed borrowers who faced proceedings brought by the biggest U.S. mortgage companies during the height of the housing crisis came to the brink of losing their homes due to potential bank errors or under now-banned practices, regulators have revealed.
Close to 1.2 million borrowers, or about 30 percent of the more than 3.9 million households whose properties were foreclosed on by 11 leading financial institutions in 2009 and 2010, had to battle potentially wrongful efforts to seize their homes despite not having defaulted on their loans, being protected under a host of federal laws, or having been in good standing under bank-approved plans to either restructure their mortgages or temporarily delay required payments.
The estimates, disclosed Tuesday, far exceed projections made over the past few years after document abuses known as robosigning gained widespread attention in late 2010.
They are likely to further calls in Congress to either strengthen protections for borrowers or increase disclosures by the Federal Reserve and Office of the Comptroller of the Currency, both bank regulators. The regulators made public the latest figures as part of a previously announced multi-billion dollar settlement to resolve allegations of wrongdoing.
More than 28,000 households that faced foreclosure proceedings were protected under federal bankruptcy laws, while roughly 1,100 had been meeting all the requirements of so-called forbearance plans that their mortgage companies had agreed to, which allow for delayed payments.
Some 1,600 borrowers who faced foreclosure proceedings were protected by the Servicemembers Civil Relief Act of 2003, which forces mortgage companies to cap interest rates and follow special procedures when foreclosing on homes belonging to active-duty members of the armed forces and their families.
In recent years, JPMorgan Chase and Bank of America have struck multi-million dollar settlements with members of the armed services and the Department of Justice over wrongful foreclosures, leading Jamie Dimon, JPMorgan's chief executive, to personally apologize for his bank's errors.
The remaining 1.1 million borrowers who had to fight foreclosure proceedings had either been granted a modified mortgage, which often entails reduced payments over a specified period of time, or had already been meeting all the requirements of a modification plan. This practice -- pursuing home repossessions while a borrower is either making the required payments under a modification plan or has been granted a reprieve -- is known in the industry as "dual tracking".
Regulators have since severely restricted so-called "dual-tracking," banning the practice outright in cases where a trial or permanent modification has been approved. Housing counselors and borrower advocates, however, say the practice remains widespread.
The government estimates were prompted by revelations about so-called robosigning. In 2010, after abuses came to light, financial companies temporarily halted home repossessions. The revelations eventually led to settlements with state authorities and federal regulators, potentially costing the country's biggest banks billions of dollars in lost income and in legal settlements to resolve allegations of rampant borrower abuses.
More than a dozen financial institutions agreed to make $3.6 billion in cash payments to more than 4 million borrowers who potentially faced wrongful foreclosures under a settlement with the Fed and the OCC. Checks will be mailed beginning this week. Other borrowers are due restructured mortgages.
The settlement, announced earlier this year, ended a costly and cumbersome review of roughly 4 million loan files that began in 2011 under a previous deal that forced those financial groups to identify aggrieved borrowers whose rights were violated or were otherwise harmed due to bank errors.
The review ultimately cost the financial institutions about $2 billon, leading to congressional accusations that regulators had bungled the process, banks kept improper records and consultants and audit firms hired to undertake the review bilked the banks for inadequate work. The Government Accountability Office has criticized the OCC and the Fed for these flaws.
The regulators have defended their decisions, arguing that a review was necessary to properly identify wronged borrowers and that the ultimate settlement ending the process would achieve their aims of compensating aggrieved borrowers much faster. The consultants have said that they always aimed to follow regulators' orders. Some of the banks have acknowledged errors, though they had previously steadfastly denied having seized the homes of borrowers who had never defaulted on their obligations.
The Senate banking committee is due to examine the role played by consultants in a hearing later this week.
Related
Before You Go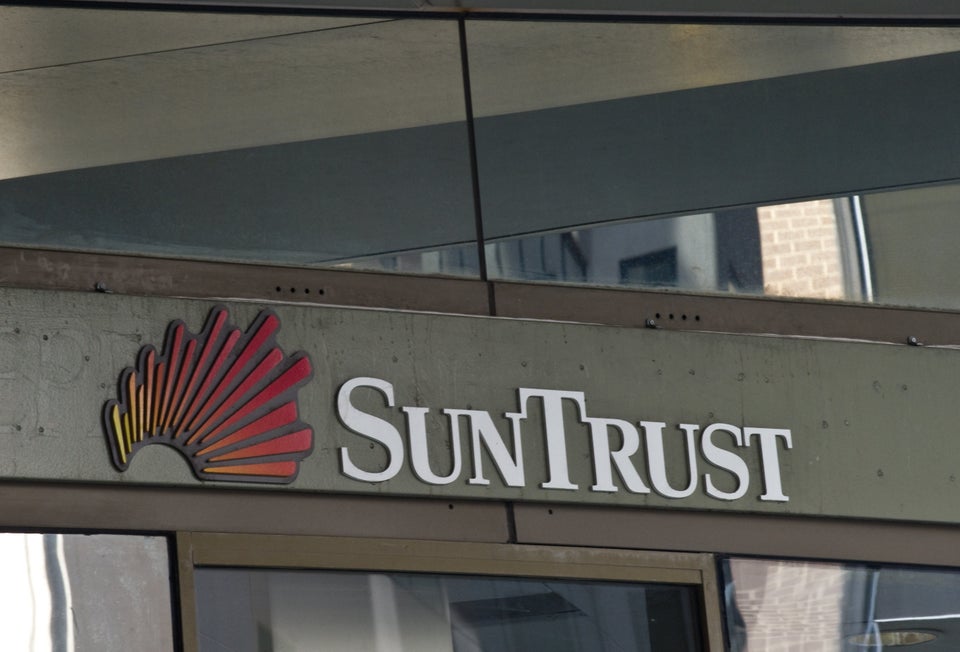 10 Banks Foreclosing on the Most Homes
Popular in the Community