Adam Crain reckoned he was due $125,000. That amount would come as compensation for losing his Oak Harbor, Wash., home to foreclosure while he was serving aboard a naval vessel in the Middle East. He calculated that sum using a table distributed by federal regulators as part of a $9.2 billion settlement with mortgage companies over a wave of improper foreclosures.
Federal law offers special protections from foreclosure to military personnel, especially those receiving hazard pay, as Crain was at the time.
But last week, when Crain opened the envelope and removed his check, he was horrified by the amount his bank, Wells Fargo, had determined he was due: Eight hundred dollars was all he received.
"This is what happens when there is no oversight," Crain said.
Two weeks after the first payments began going out as part of the settlement struck in January with mortgage companies, homeowners who suffered improper foreclosures are describing a new injury. Many say they are being denied their rightful compensation under the terms of the deal.
More than a dozen people who have contacted The Huffington Post in recent days say that the check they received is smaller than what they deserve, based on their interpretation of the payment table. Some feel they were shorted by a few hundred dollars; others, like Crain, say they were paid a tiny fraction of what they feel they are owed.
Crain claims that his status as active duty military personnel, receiving "imminent danger" pay, meant that the bank had to get a court order before completing his foreclosure.
Wells Fargo says that its records indicate Crain should not qualify for that protection.
"Our own review outside of the IFR process shows that Mr. Crain's foreclosure was handled appropriately," said Tom Gorda, a spokesman for Wells Fargo.
Gorda added that regulators created the foreclosure review compensation categories, and the fact that a borrower received a payment does not necessarily reflect whether or not that person was harmed by improper foreclosure practices.
To some degree, the checks represent a math problem. In crafting the deal, regulators at the Office of the Comptroller of the Currency and the Federal Reserve determined that all 4.4. million people who received a foreclosure notice in 2009 or 2010 would receive a payout, regardless of whether they suffered any harm. If the $3.6 billion allocated to these homeowners was evenly allocated, everyone would receive a check for a bit more than $800.
Yet regulators also wanted to deal out more money for people who suffered the most obvious harm. Eventually, they created 11 categories. A "completed foreclosure" of a borrower protected by bankruptcy law, for example, would yield at minimum a $31,250 payout. Others would receive just $300.
Borrowers who previously applied to the foreclosure review would typically see their payout double, according to the chart.
Given the well-documented complaints that homeowners have made for years about how their bank or mortgage "servicer" managed their loan account, it's probably not surprising that many would find their payout amount unsatisfying. When the payout plans were announced last year, many felt the expected recompense figures were paltry compared to the injustice they had suffered.
Now, many borrowers are saying that they've gotten less than what they should have received -- based not simply on their own sense of injustice, but on their understanding of the payment chart. They said they were especially frustrated that their check came with no explanation of how their payout was calculated.
"I keep wondering, 'How do they know all the facts of what happened to me and all the others?'" said John Noble, who said he abruptly lost his Flagstaff, Ariz., home to foreclosure after paying $19,000 to catch up on his payments. He received $500.
Homeowner advocates say the payment system is unclear and doesn't make sense based on what is known about the banks' flawed file-keeping.
"I find these categories mysterious," said Debby Goldberg, the special project director at the National Fair Housing Alliance, a nonprofit advocacy group. "What is the point if you haven't figured out how many people fit into these categories?"
This is a common complaint about the settlement. It replaced a long and costly program called the Independent Foreclosure Review, which promised a case-by-case review of troubled loans. The Independent Foreclosure Review was scrapped, in part, because recreating loan files and then figuring out whether violations of state and federal law occurred was incredibly difficult.
Under the settlement, the banks themselves would be making the evaluations. But if thousands of outside consultants could not review half a million loan files in a year, how could the mortgage companies evaluate more than eight times as many in just a few months?
The OCC declined to comment, but regulators have said they spot-checked to see whether mortgage companies were making the correct determinations.
Sources familiar with the process acknowledged that not all borrowers will receive equal and fair treatment under the settlement. Some people who don't deserve a check will get one, and some people will get less than what they are owed, these people said. A blanket deal was the best available option, viewed within the regulatory agencies as preferable to a costly and lengthy review that never seemed to end, they said.
The deal called for the regulators to create the categories, and for the mortgage companies to slot borrowers into them. Overwhelmingly, the companies decided that people fit best into the lowest-paying categories, according to data supplied by the regulators.
Of those borrowers who have or will receive a check, the vast majority -- 99.7 percent -- will get $6,000 or less. Just 1,198 received the maximum $125,000 payment. (The data excludes about half a million borrowers with loans serviced by Goldman Sachs and Morgan Stanley).
For people expecting a large check, and who feel their loan was not properly evaluated, there is little recourse. Payment decisions can't be appealed. Some borrowers, like Ernie Dobson, said they are now considering private legal action, which is not precluded by cashing the check.
Dobson lost his San Diego home to a foreclosure sale even as he was making agreed-upon payments under a trial plan, he said. He said he lost at least $150,000 in equity he had built in the house, which he had purchased after putting down a large down payment.
Dobson said he was crushed when he received his check last week. It was for $800.
"It is less than it cost me to move out of the house that they foreclosed on illegally," he said.
JPMorgan Chase, which made the payment decision, did not respond to a request for comment.
On Facebook, a group of about 500 borrowers is calling on authorities to revive the review program so that they might receive a full accounting of what went wrong. "We requested a review of bank misconduct and illegal foreclosure practices. Not a small payout!" they wrote in a petition intended for lawmakers and regulators.
It is highly unlikely that the reviews will be revived, though some politicians, including Massachusetts Sen. Elizabeth Warren (D), are pressuring regulators to reveal to homeowners the results of the earlier, incomplete reviews.
Goldberg said regulators would have been better off just dividing the pot up equally among all 4.4 million borrowers. "They relied on servicers' files they knew were highly flawed," she said.
She added: "I've been working on banking issues a long time, and I've never seen a regulatory process so riddled with problems."
This story has been updated with a comment from Wells Fargo.
Related
Before You Go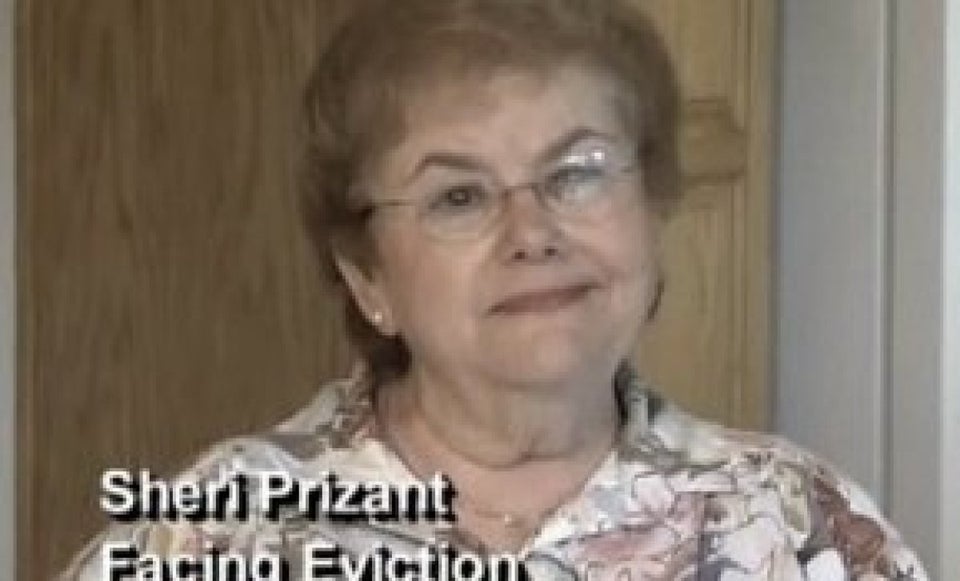 America's Worst Foreclosure Fails
Popular in the Community