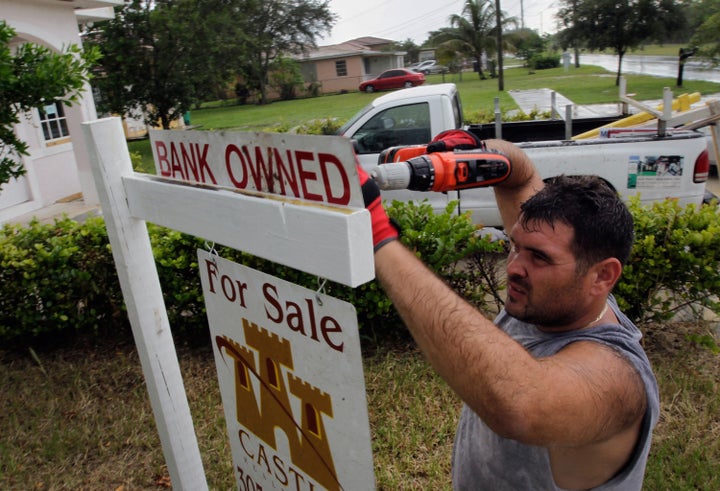 Christine Jackson's three-bedroom wood-frame home in Indianapolis is in danger of foreclosure. It's not because she can't afford her mortgage, but because of a bank error, she said.
Jackson is among thousands of homeowners from all walks of life who have complained that the major banks that service their mortgages have made frequent errors in calculating their loans. These errors include slapping unnecessary inspection fees onto accounts, misapplying payments in violation of Fannie Mae and Freddie Mac guidelines and "force-placing" expensive insurance on homes that are already insured.
Jackson knows all this all too well because she is a lawyer who represents homeowners trying to stave off foreclosure. Often, those clients have claimed that their bank or mortgage servicer made a mistake in tabulating the cost of their loan, triggering a wrongful default. Jackson, 54, a former fraud investigator for the Internal Revenue Service, now understands firsthand the frustration that her clients feel.
JPMorgan Chase & Co., the bank that services Jackson's mortgage, has declared her loan in default, blocked access to her online account and threatened foreclosure if she doesn't pay late charges that she said are unwarranted. Her once sterling credit is ruined and she could lose her home if the mess isn't resolved, Jackson said in a recent interview.
Jackson blames her situation on an extra annual insurance premium that she said Chase deducted from her account in 2009 on top of her usual payment. The overcharge triggered a series of account miscalculations, eventually leading to default, according to Jackson. "I'm disgusted with the whole thing," she said. "My credit is trashed. I have nothing at all to finance my business. I might have to file for bankruptcy."
Banks' servicing arms manage all aspects of a borrower's home loan, from collecting payments for the owners of the mortgage to pursuing a foreclosure if a loan is in default for too long. Since the housing market crashed in 2007, banks and some standalone mortgage servicers have struggled to keep up with an unprecedented wave of foreclosures, without much success.
A group of state attorneys general is trying to craft a blanket settlement with several large financial institutions following allegations that these banks filed false and "robo-signed" affidavits in foreclosure proceedings.
Also, the biggest banks and independent servicers agreed in a November consent order with federal regulators to give homeowners involved with a foreclosure from Jan. 1, 2009, to Dec. 31, 2010, the option of an independent audit of their loan account. Regulators have boasted that the move could grant more than 4 million borrowers a chance to have their accounts examined by qualified auditors.
But Jackson doesn't qualify for such a review because her troubles don't fit within the designated time frame and her home hasn't been foreclosed on. That's also the case for many of the estimated 3 million U.S. homeowners whose loans are in default or some stage of foreclosure.
Jackson, who with her husband had their house built in 1997, said in February 2009 the mortgage servicing arm of JPMorgan Chase withdrew $1,422 from her escrow account to pay her annual homeowners insurance premium. The next month, Chase withdrew $838 from her escrow -- again to pay her annual insurance premium; the second amount was the correct amount, Jackson claimed.
At the end of 2009, Chase recalculated the amount needed to fund the following year's insurance premium, adding $1,422 and $838 together and incorrectly increasing Jackson's required monthly payment, Jackson claimed. Since Jackson's monthly payment was automatically deducted from her bank account, she did not notice until the end of 2010 that she was paying an extra $108 each month, she said.
Jackson finally noticed the mistake when she logged onto her account online, she said, noting that she called a Chase representative who promised to fix the problem.
Instead, things got worse. In January 2011 she received eight letters from Chase stating that her previous month's payment was insufficient and that her loan was now in default. Jackson, whose clients have had similar problems, has coined a term for her situation: phantom default.
Jackson has spent dozens of hours on the phone and sending letters in an attempt to resolve the problem with Chase, to no avail, she said. She is now ready to pay home loan payments she has withheld over the past year, provided the bank repair her credit, reimburse her for damages and costs, and waive all the late and default fees, which she estimated total several thousand dollars, she said.
Thomas Kelly, a Chase spokesman, said that while he could not comment on the details of Jackson's situation, "we work with customers individually when there is confusion or dispute about payments."
Other homeowners have also complained of banks making errors with insurance premiums.
In 2010, a Mississippi federal bankruptcy judge ordered American Home Mortgage Servicing to pay Glen Cothern's legal expenses as a result of the "obvious mental anxiety, stress, and frustration" he suffered when the servicer charged him for insurance he didn't need, triggering two wrongful foreclosures and a customer-care experience termed "Kafka-esque" by the judge.
New Orleans bankruptcy attorney Greta Brouphy saw her monthly mortgage payment balloon after Chase deducted two $3,200 annual insurance premiums in one year and imposed costly forced-place insurance fees on top of that. Brouphy spent a year trying to get the situation sorted out at her local Chase branch. "The loan officer should invite me to his kid's birthday party because I spent so much time with him," Brouphy said.
Finally, a federal judge intervened. "I'm about to choke somebody," Brouphy recalled saying to New Orleans bankruptcy judge Elizabeth Magner after court one day. Magner, who has developed a national reputation for sanctioning servicers for their behavior, gave Brouphy the phone number of a Chase lawyer, who quickly cleared things up.
Jackson hasn't been as fortunate. "Regardless of my knowledge of the law and my connections, my account has not been corrected, all my credit has been reduced, and I cannot get any operating loans for my business, which is fatal when you work on a contingent basis," she said.
Bank of America Corp. and other lenders cancelled lines of credit totaling more than $100,000 that Jackson needs to finance cases. She closed her law office and works from home. She even canceled her $260 subscription to a legal research website.
Jackson, who worked for the IRS for 18 years, said she has pared down her client roll to just 10 and is considering moving with her husband to Mexico and abandoning law altogether. That's bad news for any Indiana homeowner who might have wanted to tap her experience in navigating this type of bureaucratic nightmare.
The little apartment on Lake Chapala near Guadalajara that Jackson has rented several times for a few hundred dollars a month beckons, she said. "The stress has made me ill," she said. "I don't need this."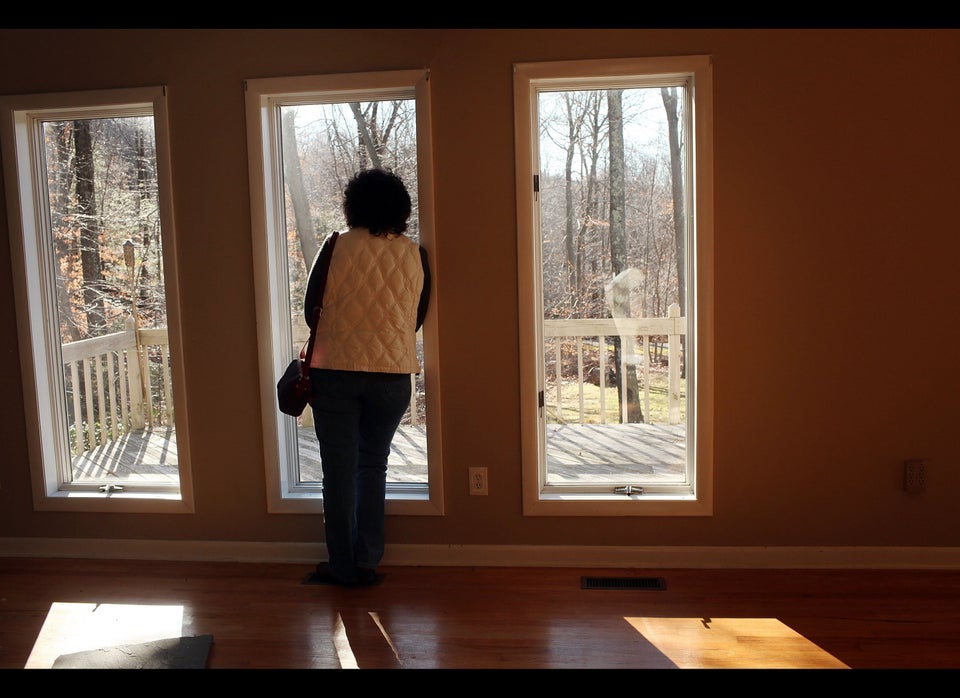 Foreclosure Fails(CLONED)(CLONED)
Popular in the Community