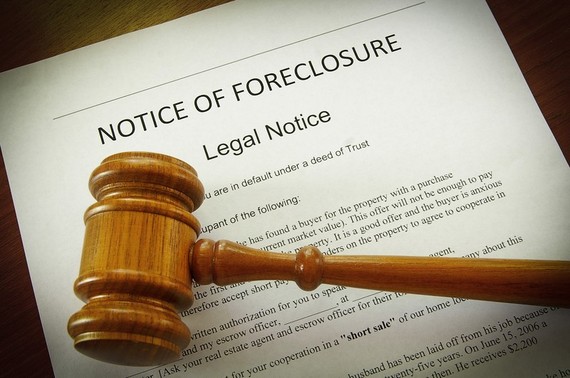 CoreLogic.com has released their June 2015 Foreclosure Report, and it shows that foreclosures continue to decline in number. Here are some of the highlights:
• 43,000 foreclosures were completed in June representing a 14.7% decline from June of 2014.
• The rate of serious mortgage delinquency is at 3.5%, its lowest level since January of 2008.
• In June 472,000 homes in the U.S. are in some stage of foreclosure, down 28.9% from 664,000 the same month a year ago.
• 1.2% of all homes with a mortgage are in some stage of foreclosure.
"Real estate is local," is a saying that holds water. These are national numbers, and some markets are still suffering foreclosure rates as much as ten times greater than others. Florida compared to California is an example.
There is a difference in the quality of condition generally in today's foreclosure inventory. Because many of these are in judicial foreclosure states, they may have been in a vacant status for as long as two or three years. In the peak foreclosure years, particularly in non-judicial states, homes were moving through the process fairly quickly and in better condition overall than many on the market these days. The difference is that courts are not involved in the process in non-judicial states, streamlining the process.
Gone are the easy days of having your pick of foreclosure deals and plenty to go around for investors. The fix & flip business is very competitive, and a profitable deal must meet three tests for profitability:
1. The home can be purchased at a deep discount to what the value will be after the rehab work is completed, called the ARV, After Repair Value.
2. The investor must do a good job of condition evaluation, budgeting for the repairs, and getting the job done on time and within that budget.
3. There must be a ready buyer at a price that works for both. If it's a rental investor, they will want to buy below current market value, so the fix & flip investor must factor that into their deal from the beginning.
With many of today's foreclosure properties in poor condition from months to years of vacancy, investors will need to work harder to get a good deal on the front end. Lenders will find it more difficult to liquidate these homes unless they let them go at rock bottom prices. There needs to be more room between buying and selling prices to fund the major rehab necessary.
The good news is that even the government has acknowledged that investors have been a positive force over the past few years in absorbing foreclosure homes and recycling them. We're still out here working to continue putting owners and renters back into these homes.
Calling all HuffPost superfans!
Sign up for membership to become a founding member and help shape HuffPost's next chapter