On the cover of their most recent issue, Fortune declares the "return of Real Estate" to be upon us. With the national housing market wrecked by low sales and marred by high foreclosure rates, the optimistic sentiment seems odd. Have they not seen the scores of empty homes?
Across America, these abandoned homes have formed into something more disturbing: ghost towns. In Las Vegas, a city that The Economist calls the "foreclosure capital of America," over eighty percent of mortgages are underwater. Detroit, another declining city, has watched the city's population drop 25 percent over the last decade. Modesto, California -- just 90 miles east of San Francisco -- has one of the highest foreclosure rates in the country. Even one small town in New York have watched property values come crashing down.
In February, new home sales have plunged to record lows, down 28 percent from the year prior, according to new government data.
Economists and analysts, however, think things may actually get worse. According to Lender Processing Services, around 6.9 million homeowners were either delinquent or in foreclosure proceedings through February, and 1 in every 577 housing units received a foreclosure filing last month, finds data provider RealtyTrac.
Nationwide, empty houses are leading to empty neighborhoods, especially in Arizona, California, Nevada and Michigan. The slide show below shows a few examples of the results: once vital communities reduced to empty living rooms and overgrown weeds.
Do you have abandoned homes in your area because of the foreclosure crisis? Click "Add A Slide" and submit your photos below: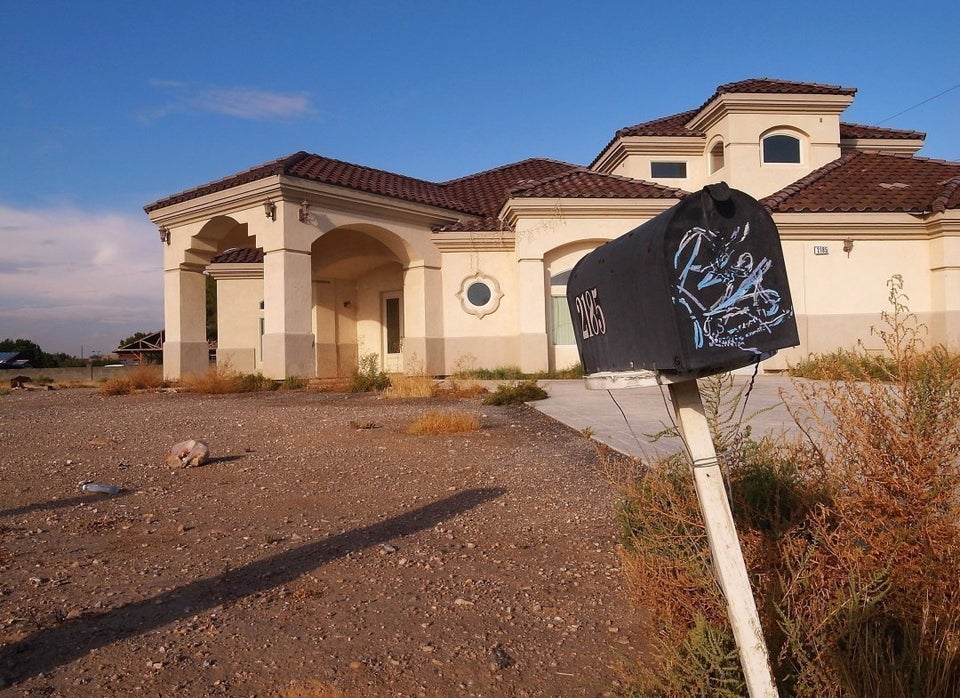 Ghost Towns Of The 21st Century
Popular in the Community