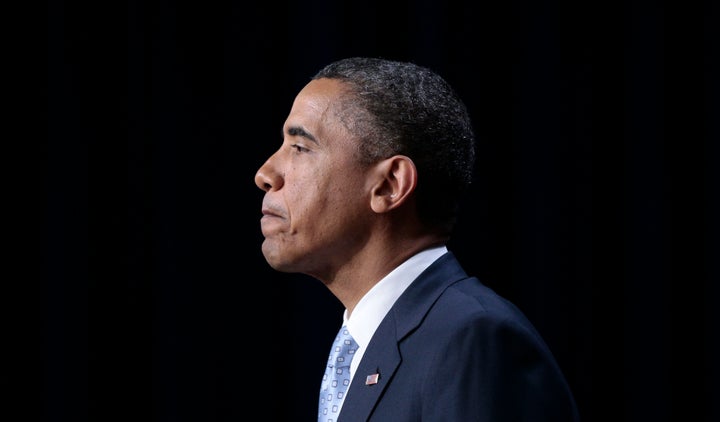 MINNEAPOLIS -- Neither Congress nor the Obama administration have shown much initiative to fix the nation's deepening foreclosure problem of late, but the issue remains a dominant subject of activist attention and a major source of middle class anxiety.
That's the takeaway from a packed Friday panel on bank regulation and foreclosures at the annual Netroots Nation conference, an annual meeting of internet-savvy progressives.
"It is a continuation of the insane Wall Street behavior of the 2000s," said financial blogger Mike Konczal, comparing the recent practice of pushing through foreclosures with shoddy documentation to the frenzy to push out subprime mortgages at the height of the housing bubble.
There were one million foreclosures in 2010. That pace has slowed somewhat in 2011, as banks are challenged in court, often on the validity of the paperwork deployed to evict borrowers.
When an audience member asked the panel whether greed or incompetence was behind the myriad ongoing abuses in the financial system, Rep. Brad Miller (D-N.C.) answered, "Yes."
Multiple panelists highlighted the disconnect between the political attention given to public worker pay and the budget deficit, and the fallout from the financial crisis, which blew a giant hole in federal finances.
"People seem to have forgotten, two and a half years ago, we had some unpleasantness," Miller told the audience, which responded with laughter.
"I don't know any teachers in Wisconsin who were taking out derivatives or gambling with credit default swaps," said Wisconsin-based activist Mary Bottari. "I don't know any snow plow drivers who know what a CDO squared is."
The panel lambasted congressional Republicans for working to undo many of the reforms required by last year's Wall Street overhaul legislation, but also reserved pointed criticism for President Barack Obama for not stepping in to protect troubled homeowners from fraud.
"There is this schizophrenia on the right, where they're complaining about community groups bullying Lehman Brothers," Konczal said, before adding: "A lot of people are talking about what President Obama can and cannot do right now. There are things we can do right now with the government that require no 60th senator. There are things that can be done that would radically increase the quality of life for people who are suffering."
Among those steps, Konczal said after the panel, include a serious investigation of the foreclosure fraud mess, which he said regulators have yet to undertake.
Fannie Mae and Freddie Mac could aggressively lower the interest rates on underwater mortgages, Konczal said. But he said he would rather see the Obama administration use the authority it received under the Wall Street bailout legislation to adopt a widespread principal reduction program to keep people in their homes. Obama's current foreclosure relief effort, the Home Affordable Modification Program, is widely viewed as a failure. The plan is administered by the very banks currently embroiled in legal trouble for improperly processing foreclosures and loan modifications. Even for homeowners who receive help under HAMP, the vast majority only see their monthly payments lowered and not their overall debt burden, often leaving them owing much more on their mortgage than their home is worth.
"The biggest single policy failure of the Obama administration has been foreclosures," Miller said. "This is an area where the market simply is not working."
During a question and answer session, several members of the audience asked why there had been no criminal prosecutions of major financial miscreants involved in the Wall Street crash. Miller said that while he does not support "mob" justice where financiers are arbitrarily punished for the meltdown, he does believe there is a significant amount of potentially criminal conduct that is not being investigated by the executive branch. Where people broke the law, Miller said, they should be held accountable.
"There is specific conduct that appears to violate the criminal laws," Miller said.
REAL LIFE. REAL NEWS. REAL VOICES.
Help us tell more of the stories that matter from voices that too often remain unheard.