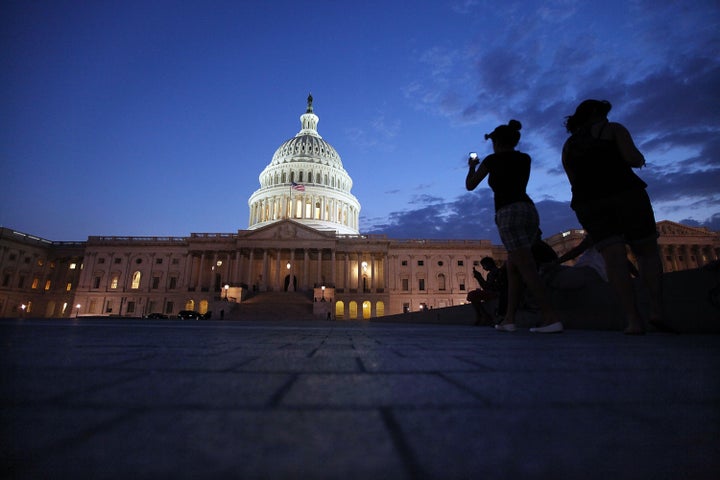 In the years since 9/11, America's foreign assistance program has played an increasingly important role in our foreign and national security policies. Through our aid and development efforts, we have saved lives, lifted people out of poverty, accelerated economic growth in poor countries and helped stabilize fragile societies.
Besides demonstrating America's enduring commitment to humanitarian needs, our various aid programs play a key role in diplomacy and complement our military efforts. They have helped us build alliances with friendly countries and create new trading partners. They have made us safer: By fighting poverty and disease and rescuing failing states, we combat the despair that can be a seedbed for terrorism, eliminate the ungoverned spaces that can harbor terrorists, and reduce the risk that regional instability will threaten vital U.S. interests.
As the importance of foreign assistance has grown, so has the number of mechanisms to dispense it. In addition to the traditional sources, the State Department and the U.S. Agency for International Development, we have new organizations, like the Millennium Challenge Corporation, which targets poor countries with strong democratic institutions, or the President's Emergency Plan for AIDS Relief, and new programs from established agencies, such as the Agriculture Department and, especially, the Pentagon.
All in all, today more than 24 different agencies play some role in our development and assistance efforts. Policymakers have for some time recognized that we need to bring better strategic guidance and coordination to this system.
In particular, we need a better way to monitor and evaluate these programs to make sure they are working well and fulfilling their policy goals. We need consistent guidelines for success across the different agencies that handle foreign assistance, and a better method for translating lessons learned into improved performance.
A Congressionally-appointed bi-partisan commission found in 2007 "the systems our government uses to evaluate development and humanitarian assistance programs are either in disarray or do not exist." It criticized a too-heavy focus on narrow, technical measures of success -- number of classrooms built, number of books purchased -- rather than success in meeting foreign policy goals -- are more children reading better?
According to the report, "Out of 26,285 impact evaluations that USAID conducted between 1996 and 2005, only 30 measured the impact of the projects."
That's why Sen. Lugar sponsored the Foreign Aid Transparency and Accountability Act, voted out of the Senate Foreign Relations Committee last month with unanimous bipartisan support. Under the direction of the president, it would require a uniform system for monitoring and evaluating the many U.S. foreign assistance initiatives.
Further, the Senate legislation, co-sponsored by Sen. Marco Rubio (R-FL), requires the administration to set up a public website with detailed information about all our overseas assistance, on a project-by-project, country by country basis, updated regularly.
The measure parallels a bipartisan House bill sponsored by Rep. Ted Poe (R-Texas) and co-sponsored by the Foreign Affairs Committee's top Democrat, Rep. Howard Berman (D-CA). Both are backed by a group of charities, non-governmental organizations, private-sector development organizations and foreign policy experts called the Modernizing Foreign Assistance Network, co-chaired by Mr. Beckmann.
"It is imperative that the United States get the most out of every dollar we spend on foreign assistance," a recent MFAN letter said. "The time has come for the President to issue and oversee a set of common guidelines on monitoring and evaluation... across all agencies."
The administration has acknowledged the need for such steps, but progress has been slow. Only last year did USAID issue a new evaluation policy, and State issued its own separate policy just recently. We need to move faster, and this legislation will support, accelerate and consolidate the work already underway. We should be forthcoming about where precious taxpayer dollars are spent, what goals they are meant to accomplish, and whether those goals are achieved.
This commonsense, bipartisan bill will improve the effectiveness of our development programs, and we urge the Senate and the House to adopt it promptly during the post-election session.
Important as this is, however, it is only a first step. Ultimately, to make our foreign assistance as effective as possible, we need a strong, independent aid agency, with its own budgeting and policy-making capacity, to lead the strategy, set priorities, and coordinate the activities and programs of all the relevant agencies and departments. We urge the Congress to address this important issue soon after it reconvenes next year.
Sen. Richard Lugar is the Republican leader on the Senate Foreign Relations Committee. Rev. David Beckmann, a 2010 World Food Prize laureate, is president of Bread for the World and co-chair of the Modernizing Foreign Assistance Network.
Calling all HuffPost superfans!
Sign up for membership to become a founding member and help shape HuffPost's next chapter