They're tripping over each other.
American, British, French, Russian, Chinese and Turkish satellite TV channels want a piece of the Arab viewers' pie by raising their profiles in the Arab region, with no real guarantees of success.
That hasn't deterred the BBC from re-launching an Arabic-language channel - it had one, but a flap with co-financier Saudi Arabia shuttered it for a few years - to jostle for air time with the U.S. government-funded Al Hurra, French France 24 and Moscow-based Russia Today, to name a few.
"Arabic-language foreign channels: millions squandered on a non-responsive audience," headlined a feature in the Lebanese daily An-Nahar's youth supplement.
"I watch France 24 and it's good," Ralph Hanna told the paper. "I don't like Al Hurra and I haven't heard of the others."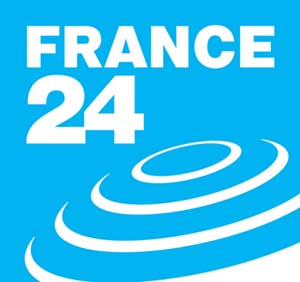 France 24 logo
France 24, supported by the French government and launched during the tenure of former president Jacques Chirac, is a relative newbie to the Arabic-language channels bandwagon and has yet to make a dent in the Arab world's viewers market.
"What with the technological revolution, people no longer need to be fed news from the outside," explained Nahida Nakad, France 24's assistant director for Arabic news, adding that times had changed since audiences depended on only one or two "reliable" sources.
But she insisted that, unlike other foreign channels broadcasting in Arabic, hers did not have a specific agenda, given the French tradition of independent public or private media.
Nakad may well have been referring to Uncle Sam's Al Hurra, a satellite channel that has been struggling to find viewers in the Arab world, where Qatar's Al Jazeera. Saudi-backed Al Arabiya, and Lebanese Hezbollah's Al Manar TV already have a loyal following.
Funding for Al Hurra was first provided during the administration of former president George W. Bush, when the more respected Voice of America - that for years played second fiddle to Britain's BBC in the Middle East - was ravaged to create a TV channel and a radio station, Sawa, aimed at Arab youth.
According Al Hurra officials, the station has no hidden agenda and broadcasts its news and entertainment programs in keeping with high professional standards.
But PR attempts to win Arab hearts and minds have to date fallen on deaf ears and eyes and run red ink all over the books, with legislators in Washington demanding to see more tangible results.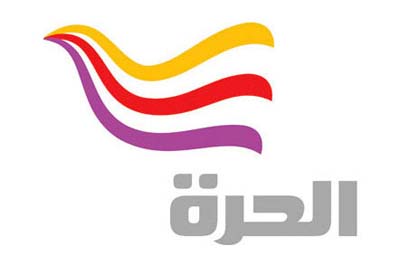 Al Hurra logo
Apart from what is perceived as U.S. propaganda, Arab viewers don't always have access to all these stations.
Nevertheless, it's a lucrative market of some 300 million people in a region where, according to various reports, close to 500 Arabic-language channels already serve viewers from the Arabian Gulf to the Atlantic.
Unless viewers have their own powerful dishes and receivers, TV "bouquets" and station choices are available through satellite providers who may cut channels they don't favor.
"I don't know why they spend money to establish these channels, notably the Americans who won't convince us of their views, whatever they do, since they're an occupation force in Iraq and support Israel everywhere," Ali Darwish told Lebanon's An-Nahar.
That notwithstanding, well-established organizations like the BBC haven't shied from plunging into the choppy Arab TV waters.
Noted for its professionalism and serious coverage of the Middle East, the BBC has a longstanding relationship with Arab listeners, who have been tuning in to its radio broadcasts for over 70 years.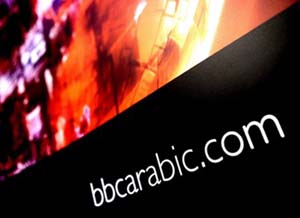 BBC Arabic logo
Like its American and French counterparts, the BBC claims diversity and editorial independence from its paymaster, the British government.
Its Arabic programs director, on a recent trip to Beirut, said the BBC wasn't out to compete with other channels, but to work professionally, to be different, to raise questions others fail to ask, and, that there was room for everyone in the playing field.
Given its seniority on the scene, the BBC claims its programs are distinctive.
So where does that leave Euronews, a pan-European venture headquartered in France that has been broadcasting to the continent and beyond in half a dozen languages, with Arabic added to the mix in 2008?
The channel rarely shows on-air reporters, relying instead on video feeds with voice-overs. Its simple circle logo represents purity, managing director Michael Peters told Asharq Al-Awsat daily at a launch party.
"This is because Euronews doesn't strive to impose opinions, and has none of that small talk between presenters," he opined.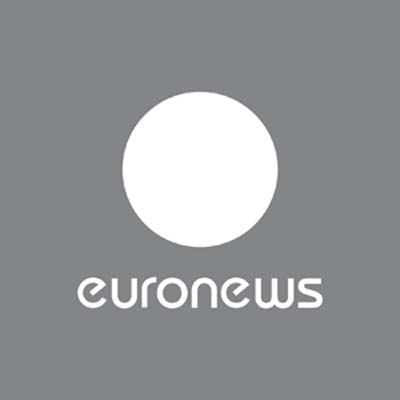 Euronews logo
That could also be said for Deutsche Welle, whose radio and TV programs in Arabic have been a standard of the industry for many years.
Its Berlin-based Arabic program studios and newsroom are a testament to Germany's outreach efforts towards the Arab world.
Not to be outdone, Russia jumped into the fray and launched an aggressive advertising campaign in Arab newspapers and on billboards in Saudi Arabia to promote its news, sports, press reviews, talk shows and documentaries.
With Russia Today, Moscow secured its television footprint through three orbiting satellites in what it said was its aim "to build bridges between civilizations."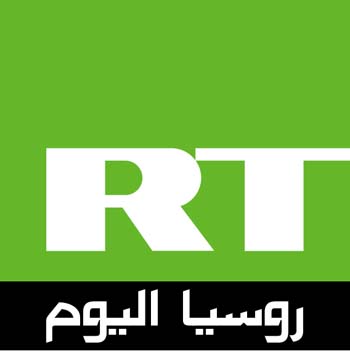 Russia Today logo
It's a familiar refrain for Arab viewers who have become inured to the plethora of local, regional and foreign stations.
This dim sum of channels wouldn't be complete without the requisite nibbles from China.
Enter China Central Television (CCTV) in July 2009 into the already crowded satellite landscape with its brand of Arabic programming aimed at the Middle East and North Africa.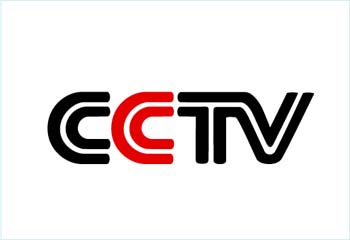 CCTV logo
A CCTV official said the channel would focus on news, but feature entertainment and education programs as well.
He expressed hope the Arabic channel might "help further cooperative and friendly ties between China and the Arabic countries by deepening mutual understanding and communication," according to a Chinese embassy news release in Beirut.
Closer to home, Turkey's TRT media empire has the region in its sights with an Arabic language channel aimed at strengthening bonds between it and its neighbors.
So, one can't blame Arab viewers for being a bit blasé.
"What we want isn't (foreign satellites') blood-filled newscasts, but getting to know the other's culture," wrote Bandar Abdel Hamid in the pan-Arab daily Al Hayat.

REAL LIFE. REAL NEWS. REAL VOICES.
Help us tell more of the stories that matter from voices that too often remain unheard.