Each student at the Forensic Sculpture Workshop at the New York Academy of Art (NYAA) begins with a skull. More specifically, each begins with a plaster replica of a real human skull made by a medical examiner, a facsimile of an unidentified crime victim in New York City.
From this foundation, the students sculpt a face, using a block of clay and whatever information they can glean from the ongoing investigations -- such as age, height, gender and race. They also included grimmer details, such as the locations of bullet holes or crushed bones.
The resulting sculptures, lifelike in their realistic portrayals, capture the likenesses of unknown citizens who faced cruel and untimely deaths from a variety of gruesome circumstances, in the hopes that someone walking by the university windows will see a face and recognize it.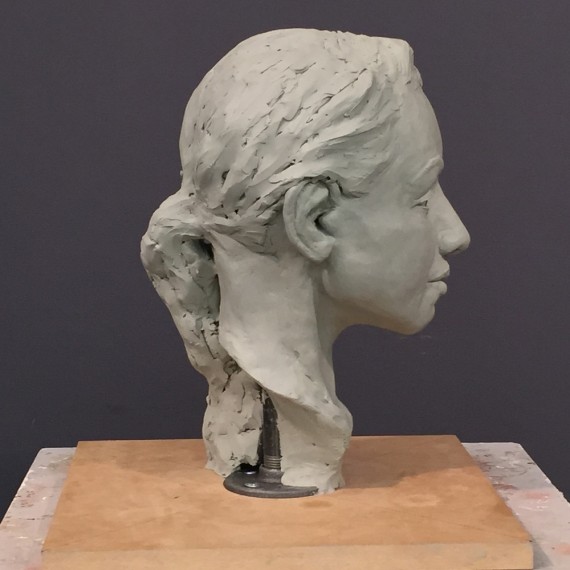 "They lost their identity," Joe Mullins, a forensic imaging specialist told The New York Times. "We're going to give it back to them."
"The idea for a Continuing Education forensic sculpture workshop has been on the table for many years," Academy's Director of Continuing Education John Volk explained to The Huffington Post in an email. "It wasn't until a colleague introduced me to Joe Mullins -- a National Center for Missing & Exploited Children forensic imaging specialist -- who has a relationship with the Medical Examiner's office, that the idea was finally able to come to fruition.
"Our partnership is the perfect marriage of art and science. Having students use art and their extensive knowledge of anatomy for a bigger purpose and real world application to help the community at large was an opportunity worth waiting for and one we hope to replicate for years to come."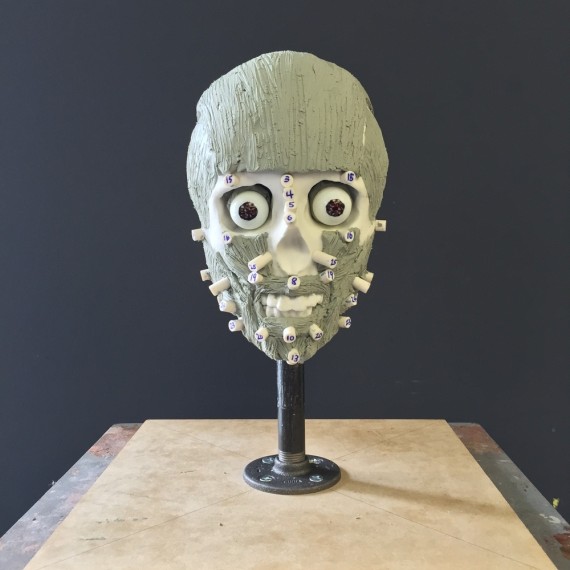 For the duration of the workshop, the forensic sculptors are not working to create the most beautiful works of art possible, but the most accurate likeness of a once living, breathing human. In that sense, the mission is more like a police sketch than an artistic sculpture.
The hope is that, when the completed sculptures are displayed in the university windows, someone who knew one of the victims -- maybe a relative, neighbor or an old friend -- will recognize the likeness, thus restoring an identity to what are now only skeletons. Images of the sculptures will also be added to the National Missing and Unidentified Persons System (NamUs) database and shared with the New York City Police Department.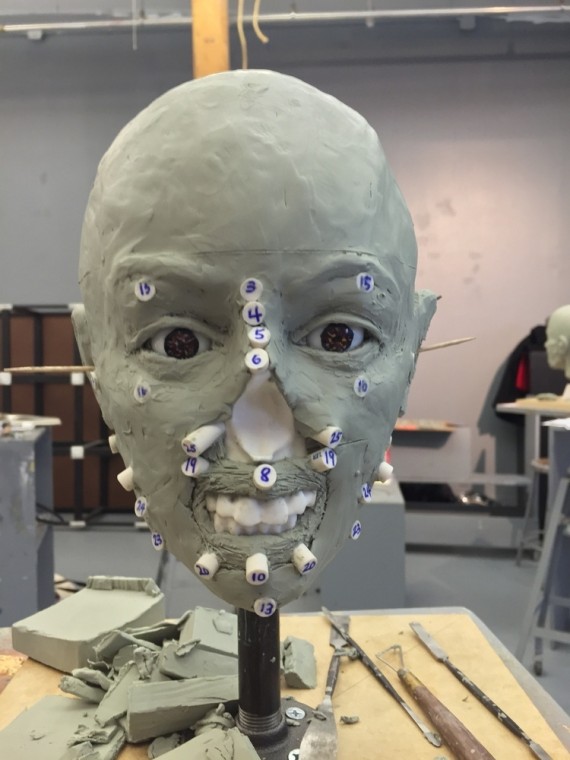 The forensic sculpture method normally comes into play once traditional methods like DNA testing and fingerprinting are not available. For many of the skeletal and decayed bodies that remain unidentified victims, this is the final hope.

"To be part of something as profound as using art to potentially trigger new leads in cold cases, to provide some relief or answers some longstanding questions for the families of victims left behind, is extraordinary," Volk continued. "It's our hope that as many people stop in to the Academy to see the reconstructions and help spread the word about them. A success story is well within the range of possibility here and how incredible would that be?"
Calling all HuffPost superfans!
Sign up for membership to become a founding member and help shape HuffPost's next chapter
BEFORE YOU GO
PHOTO GALLERY
25 Documentaries You Need To Watch On Netflix Now