You've just stumbled into a fairy tale.
Nestled atop a mountain ridge in Shizuoka Prefecture, Japan, you'll find a home that is truly magical. We expect woodland sprites and nymphs to appear at any moment.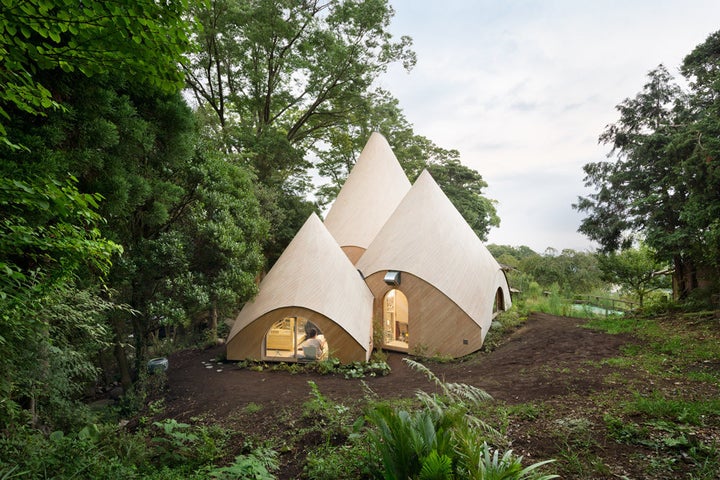 "[It's] something as unembellished as a primitive hut and something as holy as a chapel," Suma told The Huffington Post.
Suma said he designed the house for two 60-something women ― a social worker and a cook ― who wanted to serve their community. The residence doubles as a cafe during the afternoon and serves as home base for the women's meal delivery service. The house is equipped with a spacious kitchen, wheelchair-accessible bath, and a guest room for the elderly and disabled who need nursing care. The teepee-shaped buildings, which are wrapped in narrow wood panels, provide high ceilings throughout.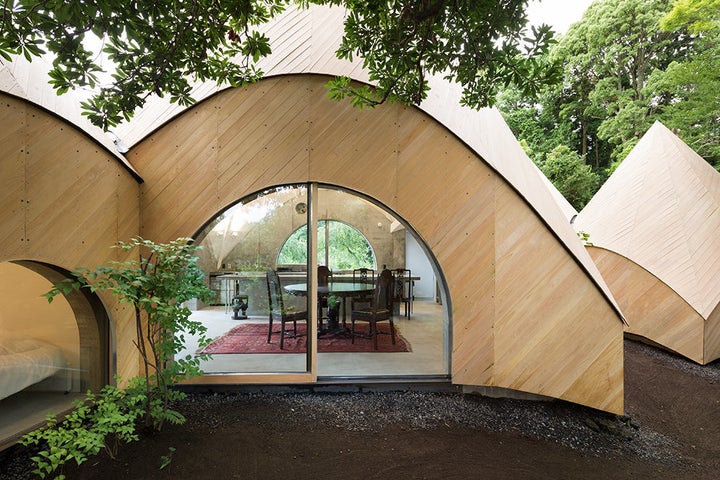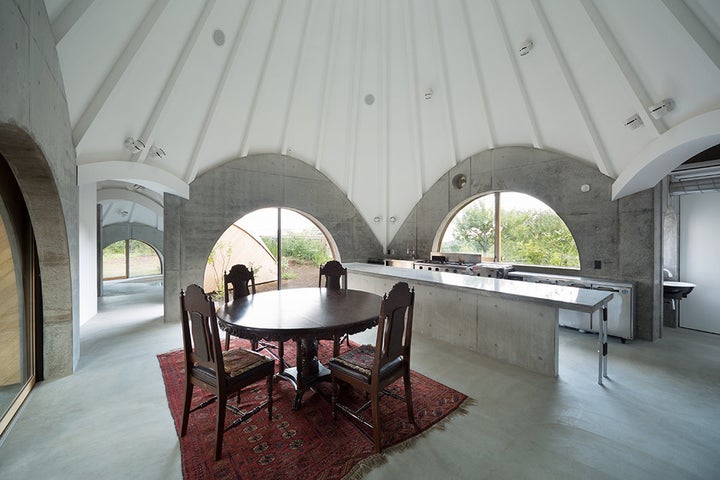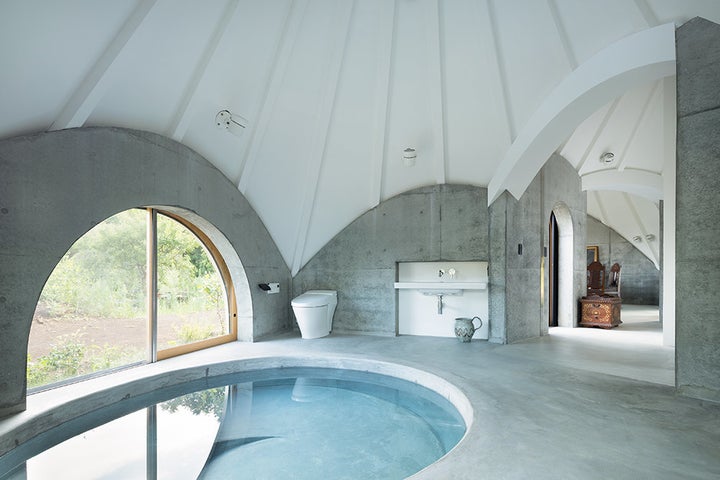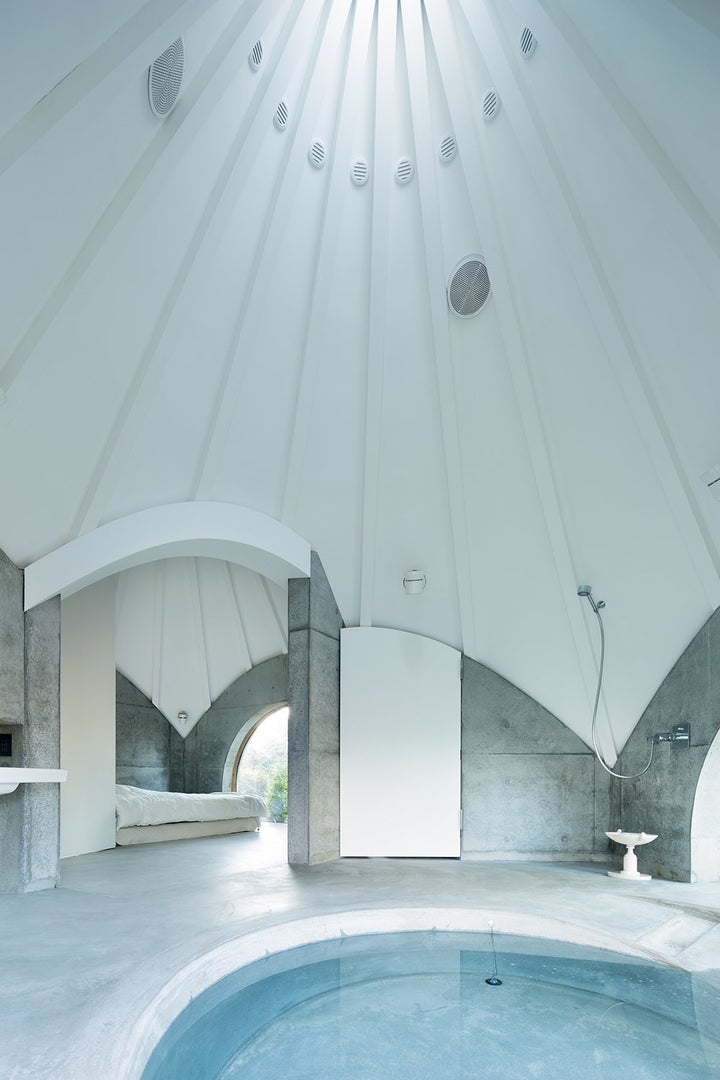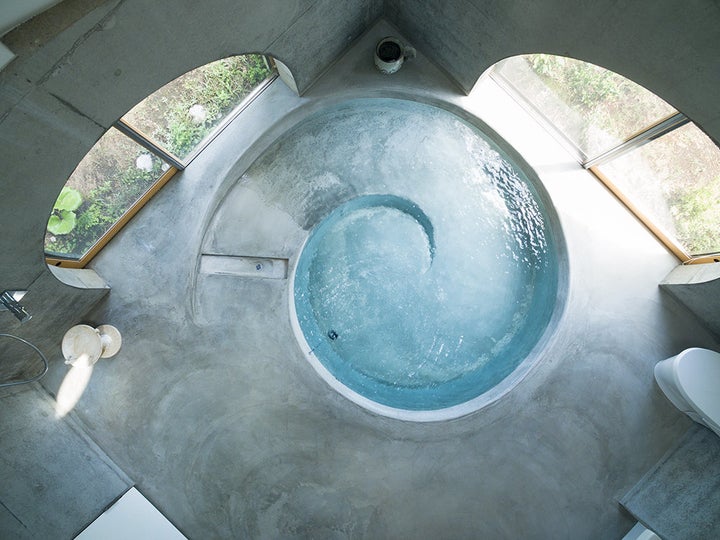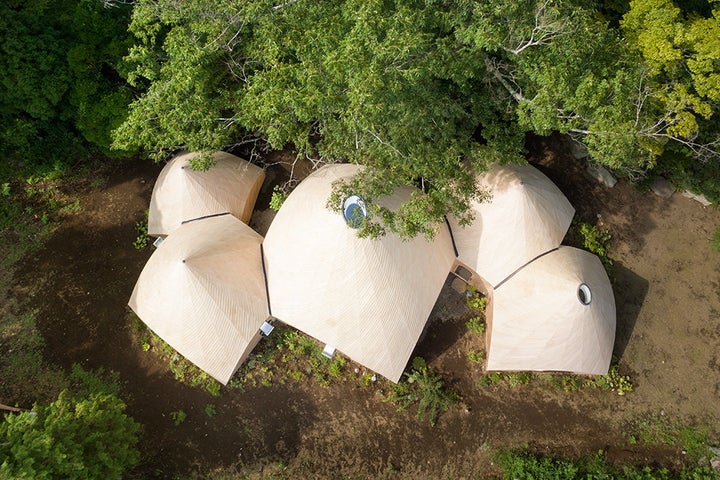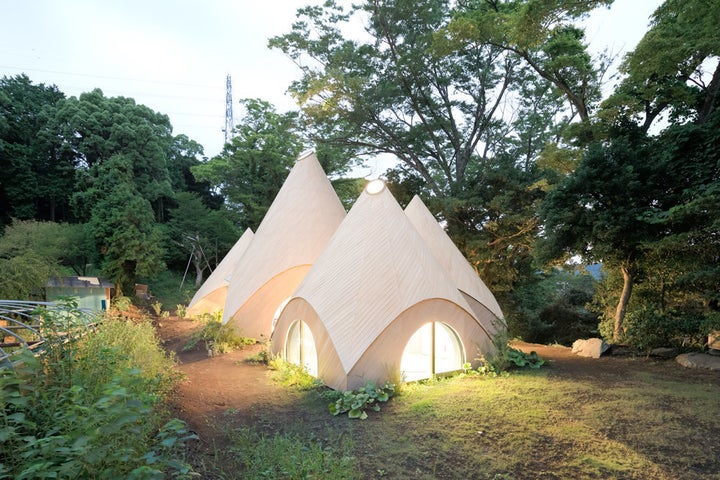 Related