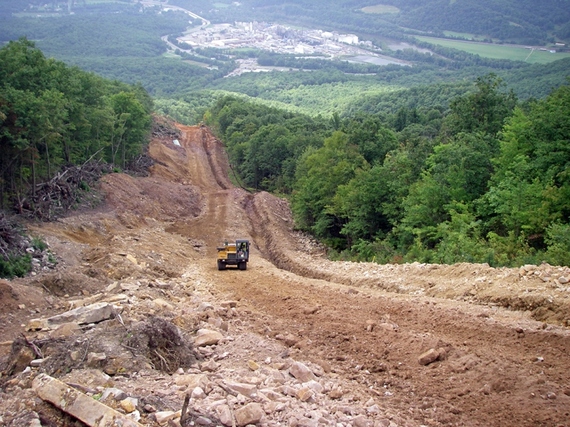 A few days ago, the Forest Service rejected a destructive pathway Dominion Energy had proposed for the $5 billion "Atlantic Coast Pipeline" the company wants to build to carry natural gas from fracking in the Marcellus shale field in northern West Virginia to power plants along the coast of Virginia and North Carolina. This is great news for our National Forests, our ground water, and the climate.
Because the pipeline would have cleared a swath through two national forests (the George Washington and Monongahela), Dominion needed sign-off from the Forest Service. After reviewing the route, the Forest Service determined the environmental destruction the pipeline would cause was unacceptable and rejected the proposal in a January 19 letter. Dominion is free, however, to submit a proposal for a new route, so we're keeping our guard up.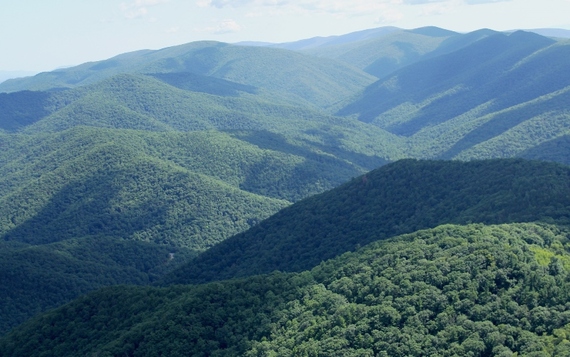 The Forest Service rejected the route primarily because it would destroy habitat for the Cow Knob salamander, Cheat Mountain salamander, and West Virginia northern flying squirrel, as well as generally damaging red spruce forest ecosystem restoration areas. South of about New Hampshire, red spruce forests only exist in the highest reaches of the Appalachian Mountains, making the ecosystems very easy to fragment. Razing any corridor through them -- the survey is 300 feet wide -- is more than sufficient. (Where the pipeline passed some extremely sensitive habitat, Dominion had proposed to simply drill under it.) The Club's concerns about this and similar pipelines, however, go beyond the immediate habitat destruction: by making it cheaper to export fracked gas from the Marcellus region, the pipelines would encourage fracking and increase GHG emissions. Better to keep these dirty fuels in the ground, as we've been telling the Federal Energy Regulatory Commission in related challenges. Finally, to add insult to injury, the pipeline would cross the Appalachian Trail, and would be visible to hikers.
The Virginia and West Virginia Chapters have been fighting to preserve their forests and curtail destructive fracking for years. The chapters contacted us in the Law Program early in the process, and we've been working productively with our friends at Appalachian Mountain Advocates along with the Club's many environmental allies to preserve the region's priceless natural heritage.
Related
Popular in the Community