Last month, Forever 21 landed in hot water for selling a certain T-shirt that bore an incredibly striking resemblance to Kanye West's The Life Of Pablo tour merch. The fast fashion retailer found itself with another contentious tee scenario to deal with this week: A series of boys' T-shirts were pulled from the retailer's shelves after being criticized for being inappropriate, according to Yahoo Style.
The shirts feature sayings like "Chicks Are All Over Me" and "Sorry Ladies I Only Date Models." While these tees might be icky for a grown dude to wear, they're more contentious for a target demo that includes kindergarten-aged kids. Other drama-inducing tees in the kids' section of Forever 21 include styles that say "Hola Ladies" and "Ladies Man." The shirts were pulled yesterday, after Yahoo Style called out the retailer earlier this week.
"It reinforces a harmful stereotype about boys that says their value and worth is dependent on how many girls or women they can 'conquer,'" University of Kentucky professor of psychology Christia Spears Brown, author of Parenting Beyond Pink and Blue: How to Raise Your Kids Free of Gender Stereotypes, told Yahoo Style of the controversial items.
The retailer quickly heeded the backlash and yanked the $11 shirts off its website. "Forever 21 takes feedback and product concerns very seriously," a rep for the retailer told Refinery29 in a statement. "With regards to the T-shirts in question, after receiving feedback we have taken immediate action to have them removed from our website. We sincerely apologize to anyone who was offended by the products."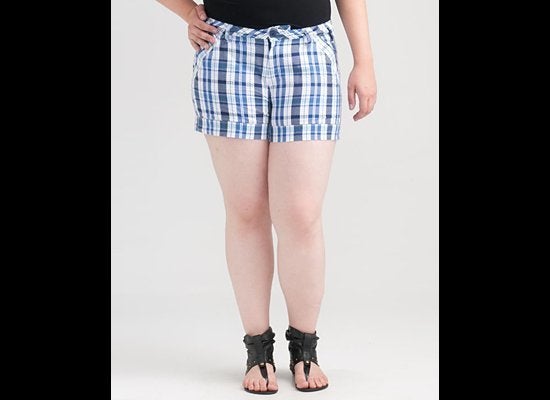 Forever 21 Plus-size Mistakes