A leaked memo from Forever 21 shows the fast-fashion apparel retailer plans to cut the hours of some full-time employees and reclassify them as part-time, starting Sunday.
"Company-wide, Forever 21 recently audited its staffing levels, staffing needs and payroll in conduction with reviewing its overall spending budget," Carla Macias, associate director of human resources at the company, wrote in the memo to affected employees. "As a result, we are reducing a number of full-time non-management positions."
Although it's unclear exactly how many of the 30,000 or so Forever 21 employees will move to part-time, the company said in a statement on Facebook that the cuts affect "less than 1% of of all U.S. store employees." The affected positions include stock associates, sales associates, store maintenance associates, accessory specialists and cashiers, the memo states.
Employees who received the memo will have their hours reduced to a maximum of 29.5 a week -- just under the 30-hour full-time designation assigned by the Affordable Care Act, which requires companies who employ 50 or more workers to provide health insurance coverage for their full-time employees or face a penalty.
Newly part-time workers who were enrolled in medical, dental, vision and voluntary plans will also see their coverage cut off on Aug. 31, and they won't be able to receive paid time off.
Angry consumers have inundated Forever 21's Facebook page with comments threatening boycotts and accusing the company of punishing its own employees in retaliation for the Affordable Care Act.
"Just lost my daughter's time and my dollars," one commenter wrote. "Your politics should not victimize your workers."
Others slammed Forever 21 for not doing its "fair share" to support the communities that shop at its stores by offering more full-time jobs.
"Your first priority should be the people that work to bring you your profit, not lining the pockets of your executives. Shame on you for being yet another company to leech off of the American people," wrote another.
The retailer denied speculation from customers and the media that the decision had anything to do with the costs of Obamacare. "Forever 21, like all retailers, staffs its stores based on projected store sales, completely independent of the Affordable Care Act," the company said on Facebook.
"Forever 21 is becoming too big for the specialty retailers to ignore," the analysts wrote. "At this size, rapid growth could have ripple effects on the other retailers as Forever 21 takes more share."
Read the full memo to employees below: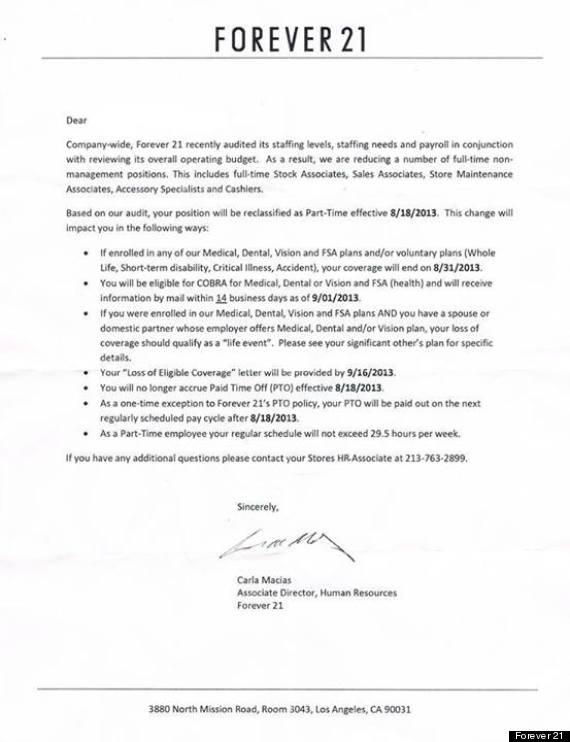 Before You Go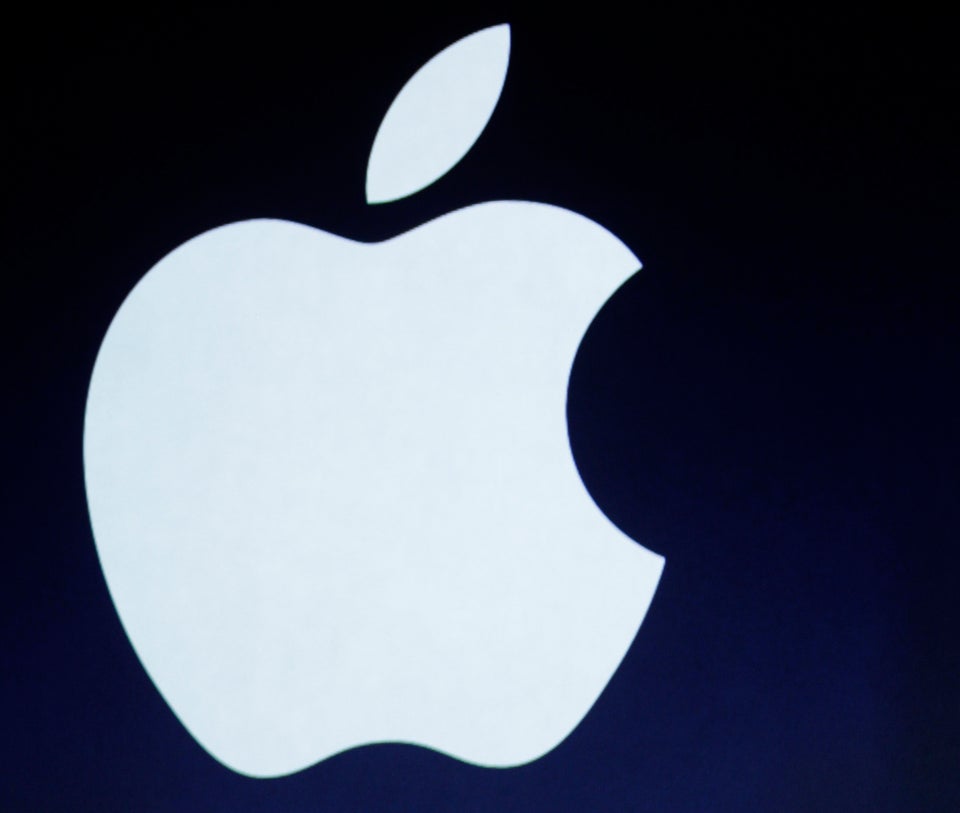 Epic Product Fails
Popular in the Community