It would appear Forever 21 is too sexy for Facebook! Yesterday I wrote a post about Forever 21′s close up camel toe snap shots of its models in their underwear and included a capture of one of the worst offenders, pictured below, on WTForever 21′s Facebook page.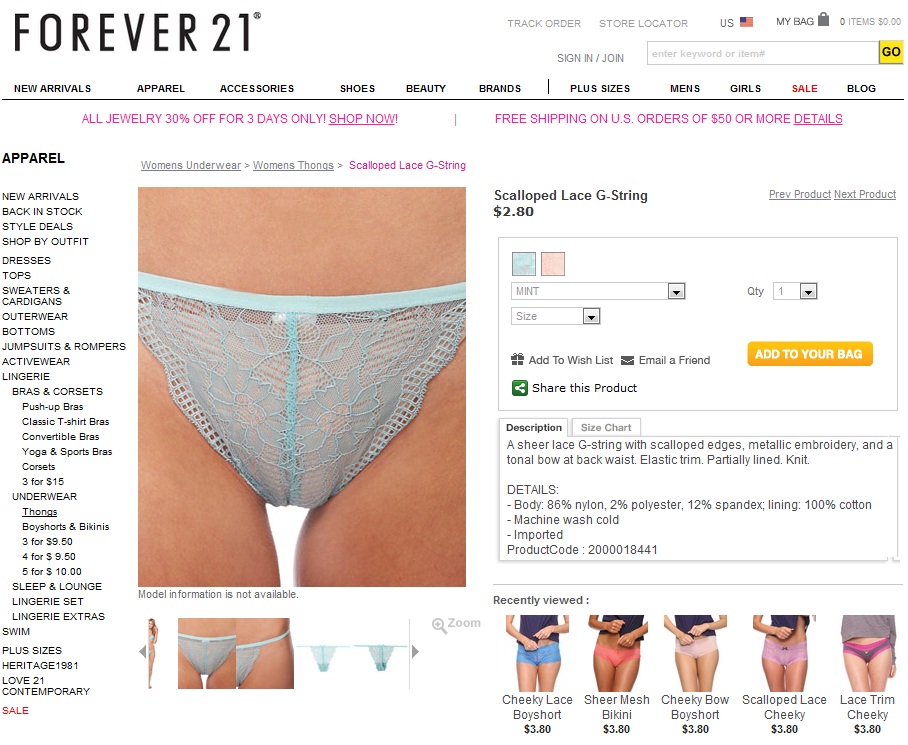 A long thread shortly ensued where readers and I made jaunty commentary on the glorious camel toe in Forever 21′s product display. We spoke of flesh, bits, arousal factors. A good time was had by all.
Well, it turns out all except Facebook.
When I checked WTForever 21′s Facebook wall this morning I was greeted with the following page: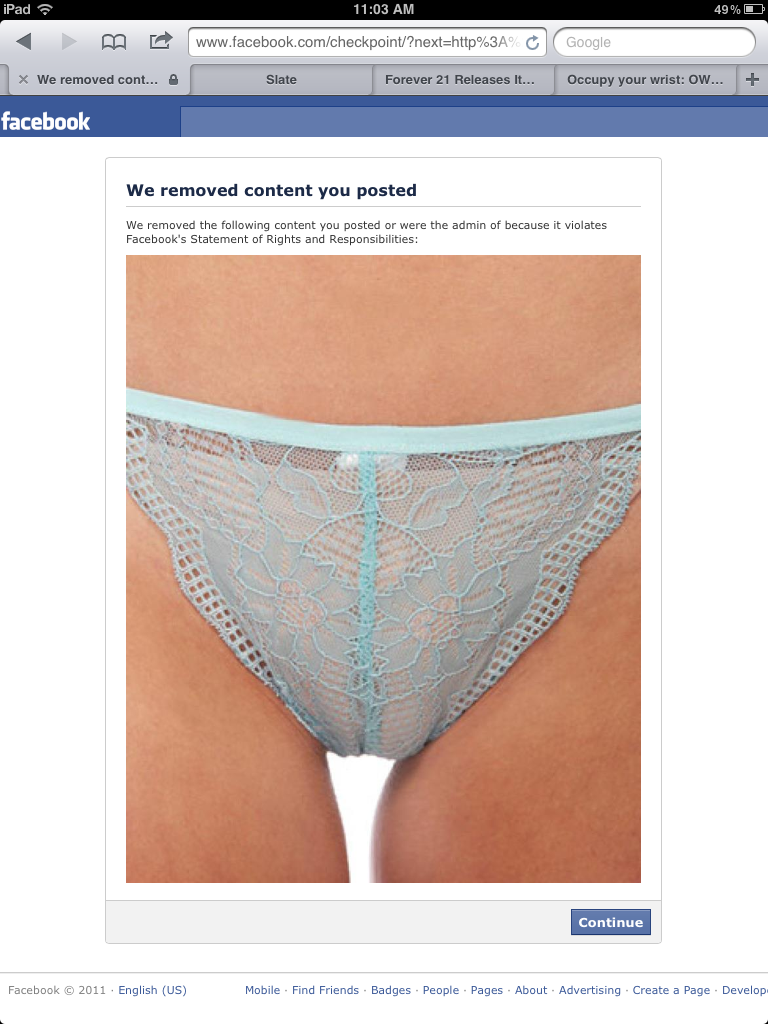 I assume the violation came from the term about not posting pics on Facebook of a young women's vagina lips quite so clearly outlined.
So, apparently, Forever 21 is peddling g-strings online with product photos so borderline pornographic that even Facebook is calling foul! Check out the slideshow for a few more examples of close up product crotch shots from Forever21.com.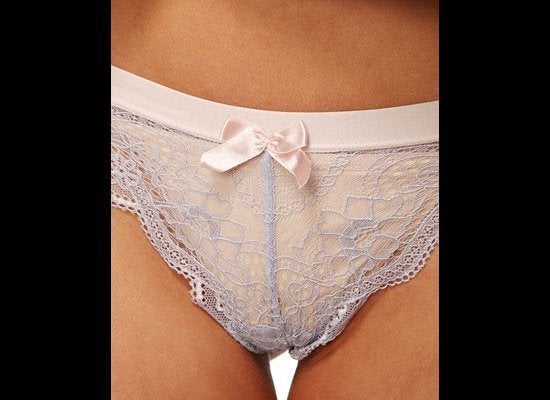 It's import to note these photos have NOT been enhanced or magnified in any way. This is the exactly how close the camel toe close-ups are on Forever21.com.
Forever 21, seriously this time, WTF?