Complete your wedding day look with this DIY bouquet

MORE ON WEDDINGS:
Yes, really. The breadstick bouquet is very real, very fragrant, and very easy to DIY for your wedding. All you have to do is print out the pattern below, cut out your paper square, secure it with a paper cone, and fill it with mouthwatering breadsticks. You'll have everyone at your ceremony crying at the beauty of your big day — and the beauty of breadsticks.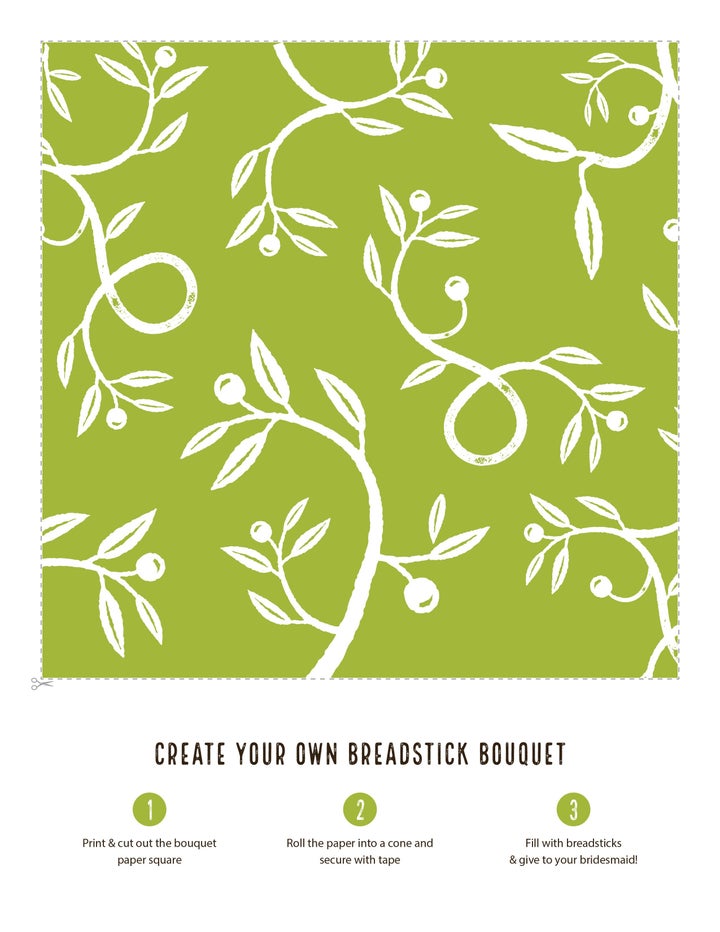 Who knows? You and your future spouse can do a unity ceremony where you dip some breadsticks in a shared marinara sauce. Or you can incorporate these buttery, fluffy morsels of deliciousness into your first kiss as you full-on Lady and the Tramp it. We're not here to judge.
All we know is the bouquet toss is sure to get a lot more competitive when it's food flying through the air.
The breadstick bouquet can be all yours if utilize Olive Garden's catering options for your wedding day. Since launching last year, Olive Garden has catered over 170 weddings with a variety of menus. Their options include a create-your-own pasta station, as well as supersized versions of some of their most popular dishes, such as chicken parmigiana, five cheese ziti, and chicken marsala. And, of course, you can't forget the salad and breadsticks.
Popular in the Community