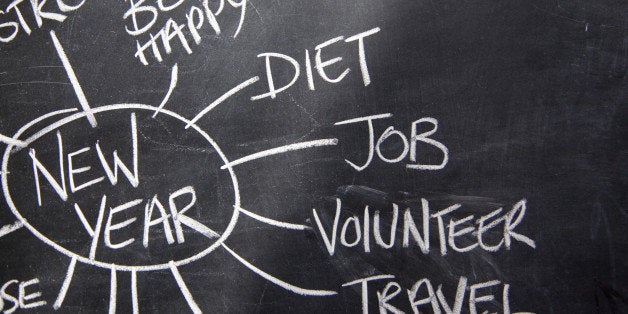 It's January 11 and I am already way behind the New Year.
I have been eating a buttermilk biscuit for breakfast almost daily, and have worked out only once. (I did go for a 5 mile walk with friends.) I'm still tracking down addresses for our holiday (now New Year's) card. I have an application sitting on my desk that I have had 6 months to complete, and that is due Jan 15th, and I will probably submit Jan 13th. (A day earlier than the deadline, because I have to teach and travel Jan 14th so that's how long I can procrastinate). It took me a week to find Maria Kondo's de-cluttering book in my stuffed drawers to lend to my sister-in-law.
I have so much to do for Intent, our company, ... like even posting my first intent for 2016 on our new Iphone app. Those who read my book, Living With Intent: My Somewhat Messy Journey to Purpose, Peace and Joy, may wonder, "oh dear, she still didn't get her act together." What a hypocritical writer!
But, I have to admit that this year, I am truly feeling a bit more grounded, more in control, more honest with my intents for 2016. While surfing the net, which I seem to have plenty of time to do, or opening up email newsletters from wellness blogs, headlines like New Year New You keep popping up.
Lose weight, stop eating sugar, find your dream job, feel your best, be the perfect mom.
Come on, who are we kidding!?
I'm not changing who I am this year. And, if I set resolutions (even 2 weeks late), I am only setting myself up for failure and disappointment. Lets admit it now, I will do my best to eat better, to cook more at home, to exercise regularly, to lose weight, to support my friends and family, to spend less money, to make more money, to grow my company, to promote my book, to meditate daily, to read more, etc! And I will make progress on some of these and totally fail at others.
My resolution is to give myself a break, to take one step at a time, to strive for change to lead a healthier, happier, more connected and more purposeful life. (My definition of Living with Intent.) And when I waver from the path -- that messy journey -- I will take a deep breath, indulge in my messiness for a while, and then reaffirm why I want to make changes.
My intents for 2016 are simple:
Health for Me and My Family
I seek rest, energy, vitality, clarity.
I know what we, as a family, need to do for this: exercise, less sugar, fresh food, good sleep.
With age, we are exposed to more births and joyful celebrations, but also separation and loss of loved ones.
Watching my daughters hug and spend time with my grandmother in India reminded me that it is our loved ones who shape and nurture us.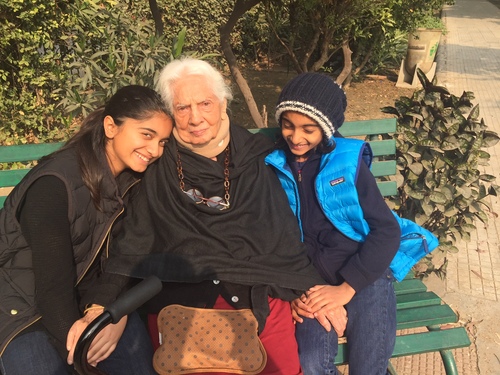 My close group of girlfriends from college and I decided to get together for a reunion weekend this year. We've been trying to plan this for a few years, and finally this year, we just decided we are going to make it happen. We all have full lives with spouses and children and extended families, and frankly there is never a good time. You just have to make it happen. These girls, and other women in my life, whether from my younger days or those from my current "village", are the ones who feed my soul.
So, my intent is to prioritize time with family and friends.
My brother called me the other day to catch up - which we do every several days. We joked on the phone that we were committed to deeper relationships this year. Gotham decided last minute to travel to CES in Las Vegas for work, but more importantly, to spend time with my father. A few hours later, one of my best friends heard that her father had passed away. It was a clear message to me.
Nothing is more important than our relationships. Nothing.
Last year was a year of action for me. I launched my book, our new Intent app, as well as spoke to thousands of people. It was exhilarating.
This year, my intent is to incubate the next phase. It's a year I want to dig deeper, intellectually and spiritually. As one of my friends said in expressing her intent to me, I want more "quiet".
It's a year of asking myself questions, and being open to all possibilities.
I would be honored if you shared your intents for 2016, as well.
Please do share here in the comments and post on the Intent app! And, I will be posting mine there as well! Please do support me.