Christopher Columbus, who made four trips to the New World, had his pick of beautiful locales. Although Ferdinand and Isabella, his benefactors, tried to negate their deal (they sorta figured he'd never make it back alive when they agreed to make him Admiral of the Ocean, Viceroy of all New Lands and recipient of 10 percent of all plunder), the Columbus family eventually won the right to start a colony anywhere in the New World.
So when you figure they chose what's now Santa Domingo, Dominican Republic over the Bahamas, Turks and Caicos, most of the Virgin Islands, St. Martin and dozens of other islands Columbus claimed for the Castilian crown, you gotta assume it's worth a visit. Of course, you do have to overlook the fact that he chopped off the hands of any native Taino who failed to deliver a hawk's bell full of gold every month.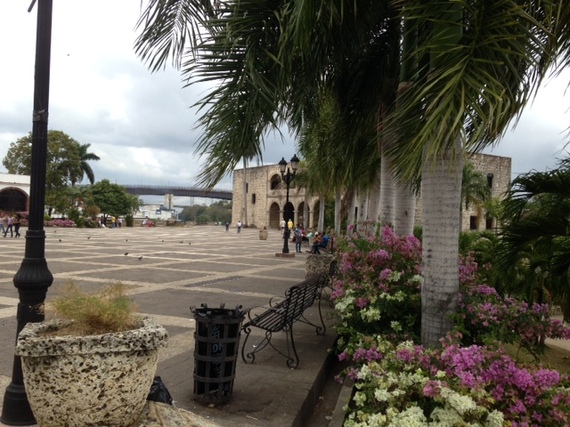 But other than this bit of historical treachery that we've conveniently overlooked in all colonization of the Americas, Zona Colonial, the couple-square kilometer neighborhood that Chris' brother, Bartholome and his son, Diego, launched on the east bank of the Ozama River, is indeed tourist worthy.
While most American tourists head to Punta Cana or one of the other resorts on the island's 900 miles of beaches, I, like Señor Columbus, chose Zona Colonial, the America's oldest European settlement and, of course, a World Heritage site.
Since I don't speak Spanish, a truth I've tried to remedy many times with little luck, I stayed with my rich uncle who took care of my every need.
Or that's how it felt. I actually stayed at Casa del XVI, a brand new boutique hotel that has been fashioned out of the city's old colonial mansions. These 16th century stone buildings have been renovated into one of the most unique lodgings I've ever been lucky enough to visit.
Hip Dominican designer Patricia Reid Baquero, a friend of Oscar de La Renta, did the decorating. Using an eclectic mix of ancient artifacts, local artwork and handcrafted furniture, this creative genius has managed to maintain the integrity of the five-century-old history at the same time transforming each room into a piece of art. Maybe that's why Julio Iglesias used this savvy designer to "work the rooms" in two of his homes.
When I say it seemed like staying with a rich uncle, it's not just because the furnishings were incredibly beautiful. It's because when my butler (yes, every guest has a butler who slips a drink into your hand when you walk in the door) gave me a tour of the house, he said, "Now, this is your library. This is your bar and this is your courtyard."
I stayed in one of four bedrooms in Casa del Arbor, one of three 16th century mansions now ready for guests. It's named for the mango tree in the courtyard that, of course, was mine...at least while I was there.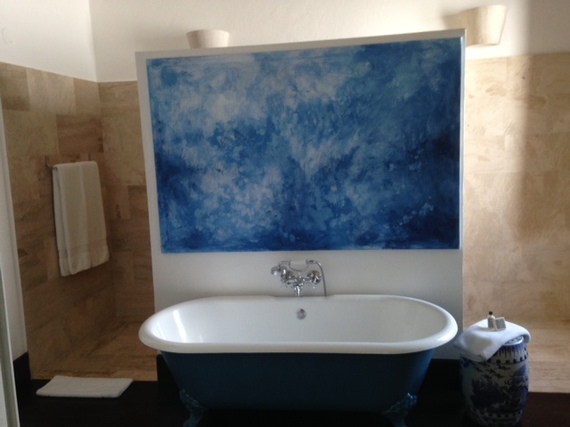 The staff also delighted in giving advice on the best places to eat (the butler even insisted on walking me there) and pointing out nearby historic places such as Parque Colon, the old square with Diego Columbus' home-turned-museum, the Cathedral of Santa Maria la Menor, and Calle Las Damas, built in 1502 and recognized as the New World's oldest paved street.
At breakfast, when a Canadian friend was feeling under the weather, the butler (they call him a mayordomo) quickly concocted a potion guaranteed to stop sniffles.
Across the cobblestoned street, Casa de los Mapas, another home in the collection, has a swimming pool, handcrafted indigenous art and vintage maps of early colonial explorations.
So, yea, Christopher Columbus might have overstepped his bounds when he claimed this gorgeous island, but you can't really quibble with his taste.