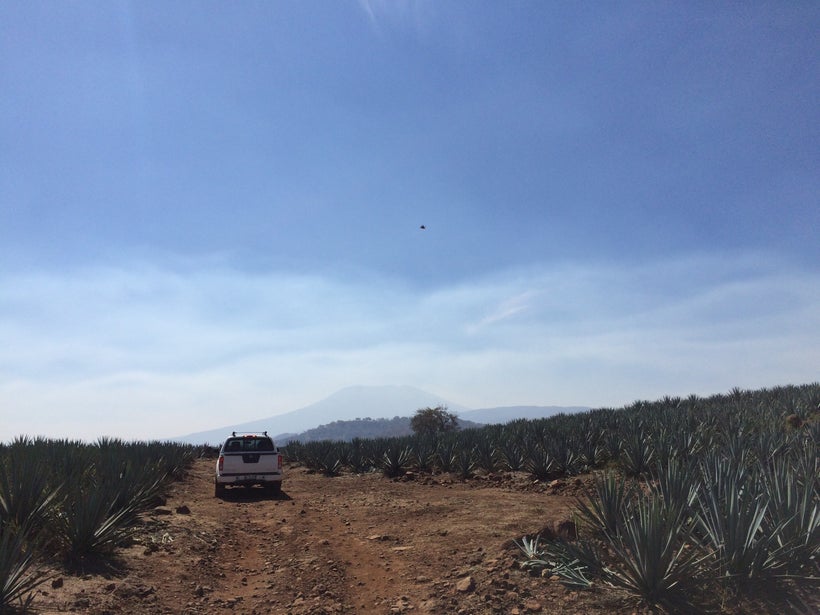 When most people venture to see how their favorite liquor is made, they head straight for the distillery. Tours of those buildings are fun and informative, and they typically make for great trips—especially when there's a tasting involved.
It's wonderful to see how everything is processed and to witness the liquid pouring into the bottle and the label being slapped onto the final retail item, but it's important to remember that all of these machines and these people are only finishing the job, and that a long journey of many years is only just then coming to a close...before somebody opens it up and enjoys the beverage itself, of course.
"The really good tequila is made in the fields," explained Rodolfo González, Master Distiller at Destiladora González González, during a tour of the distillery where his company makes several brands of tequila, including El Mayor and Juarez.
While it's not something that is often thought or talked about, González is right. All the machines in the world can work all of their technological magic, but if the raw materials aren't of the highest quality, the final result won't be worth bottling at all. The amount of time, effort, and energy that goes into the first half of making tequila is incredible, and I never would have imagined how complex and involved this type of farming could be.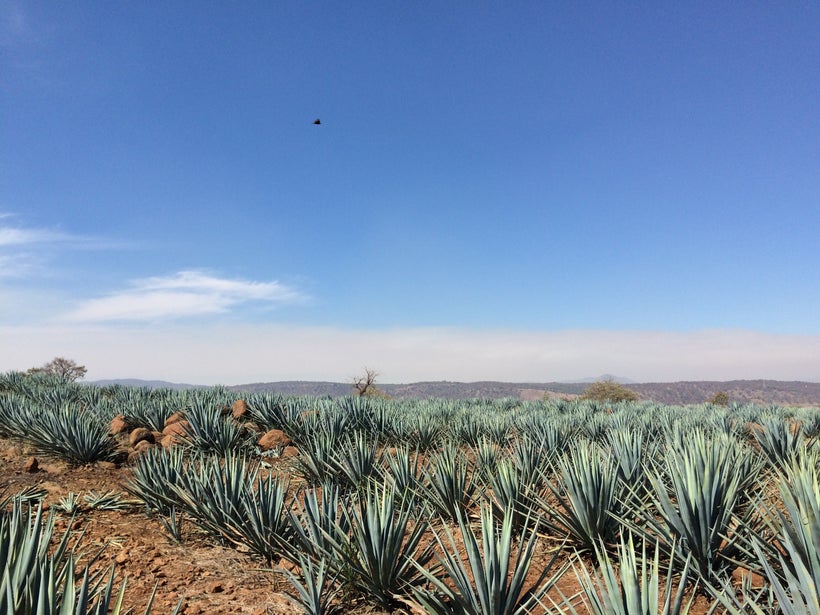 For one thing, creating tequila takes a long time, and the vast majority of it is spent waiting for plants to grow. The average agave plant used in certain types of the famous Mexican liquor takes over six years to reach its full potential. In stark contrast, when it comes to wine or champagne, which is perhaps one of the most celebrated adult beverages out there, the grapes that go into making those are only grown for a few months, or perhaps a year. Laying the foundation for a great bottle of tequila can take five to six times as much time, and that's to say nothing of the cooking or aging processes.
I had the privilege of visiting the González-owned agave fields in the state of Jalisco earlier this year, and I enjoyed an insider's look at what goes into bringing the valuable plants up from a tiny bulb to an enormous, weighty cactus-like giant. Jorge Diaz de Sandi is the Agave Fields Manager, which means he runs the show and is in charge of ensuring that everything that finds its way to the distillery is the best of its kind.
De Sandi has been running the fields for the company for years now, and there are few in the tequila world who know anywhere near as much as he does about growing and harvesting the region's important agricultural crop. He is familiar with many of the plantings in his acres like one might know a neighbor. Some have names, and he can tell what one plant may need based on nothing more than a look or a momentary touch.
"They are alive," he exclaimed while we were walking out into the dusty plantation. "They get sick, they get cold, and they get sad," de Sandi insisted with enough conviction to make me truly believe he was telling the truth.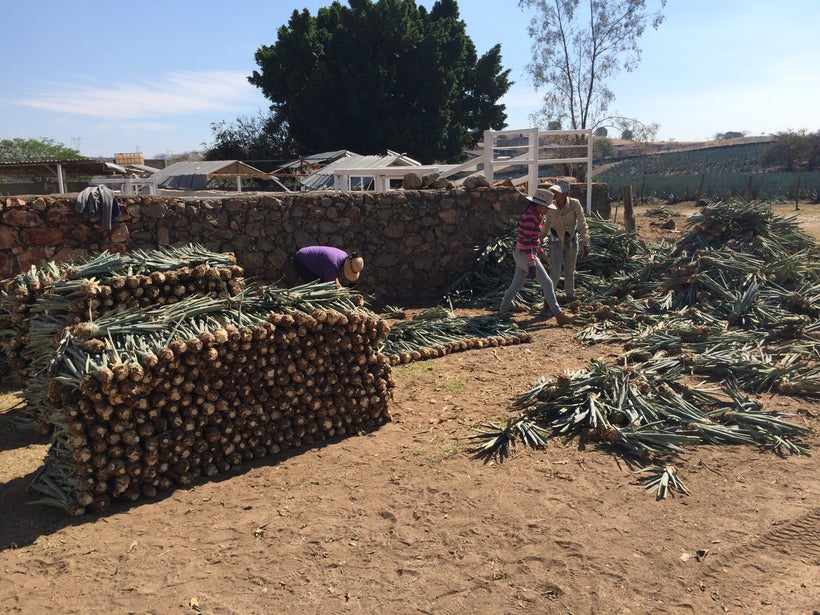 There is an organization in Mexico known as the CRT (Consejo Regulador del Tequila, or in English, the Tequila Regulatory Council) that is tasked with keeping track of every single agave plant in the entire state. The group does this to ensure that all tequila being produced is being done correctly. While they may not know the plants by name, they know them by number, and everything is incredibly measured and the details are minute. A person has to actually confirm that every company is only using those plants that have been entered into the system, and some drones have even been employed to help stay on top of the situation in some places.
At the same time, growing and harvesting tequila remains, for the most part, a seriously low-tech operation. It's not done by massive machines, but rather by real people, who are out in the fields every day chopping and shaving away. Sometimes trucks pick up the final item, but most of the time, it's donkeys who are still lugging these massive piñas.
It is rare for anybody not actually working in the tequila or spirits industry to be allowed to get this kind of a glance at how everything is done, and while it's not glamorous, it is easily the most beautiful part of the process. Walking through the fields, the views are striking, and the people are excited to talk about their occupation. Many of these workers are members of families who have been doing this type of thing for generations, and they are proud of what they do and their institutional knowledge.
Smart business owners, like González and his team, recognize and respect the talent that goes into this line of work, and they reward it appropriately. They know that a great drink begins in the dirt, and without those people paying attention to the smallest issues and treating the plants as if they were their own children (without, you know, the harvesting and chopping), all the processing and branding in the world wouldn't mean a thing.
Calling all HuffPost superfans!
Sign up for membership to become a founding member and help shape HuffPost's next chapter
This post was published on the now-closed HuffPost Contributor platform. Contributors control their own work and posted freely to our site. If you need to flag this entry as abusive,
send us an email
.