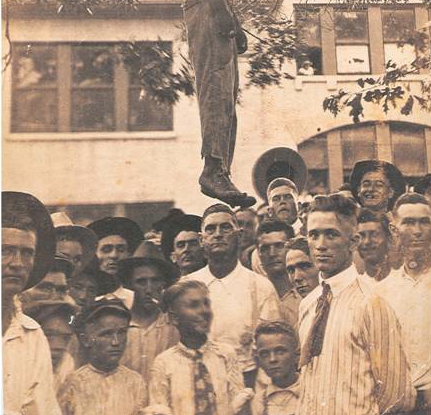 My third grader is a white child in a Title I school in our town. She's writing a report on Harriet Tubman for her Black History month project and has spent the week devouring information about Tubman and proudly sharing stories and facts about her life with our whole family. "Mom, did you know Harriet Tubman was a spy during the Civil War!" We have spent the week talking together about Tubman, slavery and the history of racism in the South. As a white mother of two white daughters, I spend a lot of time thinking about how to educate my children about history and slavery and how each of these continue to shape the racism in our communities and in our lives.
It is imperative that I teach my children that their white skin is a privilege in a country where brown people are discriminated against in both conscious and unconscious ways. But, talking about privilege is hard, and not just for parents. For most people with privilege, talking about it makes us uncomfortable. Admitting that we have privilege seems unseemly at best, but worse than that, for many of us, it feels arrogant. The fact that people have difficulty even recognizing their own privilege is well-documented and one of the reasons that privilege is so hard to address as a cultural phenomenon. For starters, how do I teach my children about social privilege without reinforcing social privilege? Well, its not easy, but it certainly won't happen if we ignore it or pretend like we don't have it.
One of the most pernicious forms of privilege is the social control of history and what gets remembered (and often honored or memorialized) and what doesn't. The Equal Justice Initiative has just published an important report documenting their investigations into lynchings in 12 Southern states between Reconstruction and World War II. Their research documents almost 4,000 people who were brutally tortured and murdered by their fellow citizens between 1877 and 1950.
I remember the first time I heard Billie Holiday's song "Strange Fruit" and felt the depth of horror appropriately associated with the reality of lynching. The pictures I have seen over the years since have amplified that horror, as much due to the incongruous smiling faces of white men, women, and children standing around as due to the "strange fruit" hanging from the trees. Why did these people, presumably people like me in many ways, participate in this form of vigilantism? Too many whites, today, want to dismiss these experiences of racism in our history as tragic and regrettable but not something that we (whites today) are accountable for in any way. I'm not so sure.
The history of lynching in the South is just one of the pieces of our past that has largely been erased from our physical landscape and thus, for too many, from our consciousness. It is much easier (for whites) to remove ourselves from the reality of lynching when it appears as a list of horrors in a textbook than it is if there was a memorial marker down the street from our house or in the middle of our town. As white people, we cannot forget the history of lynching and the role that it played (along with KKK rallies and cross burnings) in systematically terrorizing black communities in the South (and other parts of the country). We should not forget those smiling white faces nor dismiss them as merely ignorant, backwards, and prejudiced. We must also ask how much of our own white privilege is built on the history of their actions. What might accountability look like in a discussion of lynching in the South?
We must learn how to distinguish between guilt for our privilege (implying some wrong behavior on our part) and accountability for our privilege (implying action that challenges the unjust reality of white privilege). Accountability in the case of lynching might include memorial markers, increased attention to the motivations and effects of lynching in our collective past, as well as careful consideration of how the history of racial prejudice, violence, and terrorism continues to shape race relations in the United States in the 21st century.
Accountability for people of privilege must include breaking out of the safety of our cocoons of privilege and building relationships with people across lines of difference. It must begin with acknowledging and examining our privilege and then figuring out how to use our privilege to address the ongoing forms of injustice that we see in our neighborhoods, our communities, our country, and the world. For our family, it also includes supporting our public schools, talking about Harriet Tubman at home, and encouraging our children to make the connections between the history of slavery and the conditions of poverty and injustice in our community and in their schools.
Related
Popular in the Community