If you want to silence a black person's pain, ask for forgiveness. We're accustomed to our screams being hushed in the wake of tragedy. We're accustomed to our grief being shoved aside in the rush to find mercy for those who have trespassed against us.
The first podcast in a new summer series from USA Today College, "At the Intersection," looked at this debate over the place of forgiveness, especially black forgiveness, in the face of hatred.
Kinfay Moroti, a writer for The News-Press in Fort Myers, Florida, who was in Charleston following the shooting, pointed out that the victims' families weren't focused on addressing Roof directly. They were talking about their pain, their loved ones' faith, and what it will take for them to heal.
Those mourning the victims found a way to extend grace to someone who didn't deem them worthy of the same. But we misunderstand what they did if we think it erased their sorrow or their righteous anger. As The New Republic wrote, "Christian forgiveness, especially when (as in Roof's case) repentance is absent, is a gesture toward God vis-à-vis the forgiven person. It is calamitously painful."
Black Christians are familiar with the idea of trying to live up to God's image. "They beat Jesus, too," was a frequent comment from my great-grandmother, a strong, Southern Baptist woman whose convictions provoked her to praise God in good times and ask for guidance in tragic ones. I can only imagine what she'd have to say about Charleston if she were alive. I assume she'd pick up and recite from her Bible in an attempt to assuage the reopening of Jim Crow's wounds. She'd feel a historic sense of pain that resulted in a contemporary rage.
But, still, she'd ask God for a road map to forgiveness.
Such grace is often seen as admirable by white America. Michael Brown, a contributor to The Christian Post, proclaimed that white Christians could learn a thing or two from black folks.
"What shocked me was that, with the blood of the slain still fresh, these family members told the killer -- to his face -- that they forgave him. This is an extraordinary example of the grace of God and a tribute to black Christian spirituality," he wrote.
"Would white Christians have done the same? Of course they would," he added. "But from my own observation, this tradition of forgiving one's enemies is more common in black Christian circles than in white Christian circles, perhaps just another dimension of the historic gospel heritage in the African American community."
Being told that faith is our greatest asset may sound like a compliment. But it is also a terrible burden that takes away our ability to experience the full range of our sorrow.
An alternative perspective on that praiseworthy heritage is that black people have been forced to see forgiveness as the only solution when racism hits us -- a point hit by Nichelle Smith, features editor for USA Today Network National News. "We forgive, we move on, and we live to see the just rewards visited upon the person here or in the great hereafter," she said during the podcast.
Because maybe justice will only come in the great hereafter. For too long, African-Americans lived with that reality.
"We have been modeled by African-American [religious] leaders to forgive -- even when someone hasn't even asked for forgiveness," Moroti said. "Here we are giving this young man forgiveness and he hasn't even asked for it."
But I was taught in the church pews that even God doesn't see fit to forgive someone who doesn't repent his own sins. So why are black people expected to be, in a sense, higher than that? A narrow focus on the wonderfulness of black mercy breeds complacency with the racism that created Dylann Roof. This man committed what is, arguably, the most egregious act of anti-black terrorism since the civil rights movement -- and any expectations of mercy on his tattered soul are almost as sickening as what he did.
Black folks have every right to be angry about institutional racism. We have a right to express our fury against the hatred that kills us. We have a right to demand real solutions and real change. It's not our burden to model Christian charity, reach out our hands in forgiveness and soothe white people's concerns after every vicious act.
Clear expressions of rage from black people -- like the protests in New York, Ferguson and, most recently, Baltimore -- can be tough for white America to digest, said host Jaleesa Jones during the podcast.
"We aren't allowed to waver ... we're either demons or saints," she said. "And I think that sort of superhuman -- that sort of super Negro narrative is really still harmful to us because it's been so heavily indoctrinated into American culture."
Jones is right. Turning the other cheek is too often what we are expected to do -- even when a white gunman kills nine of us.
Before You Go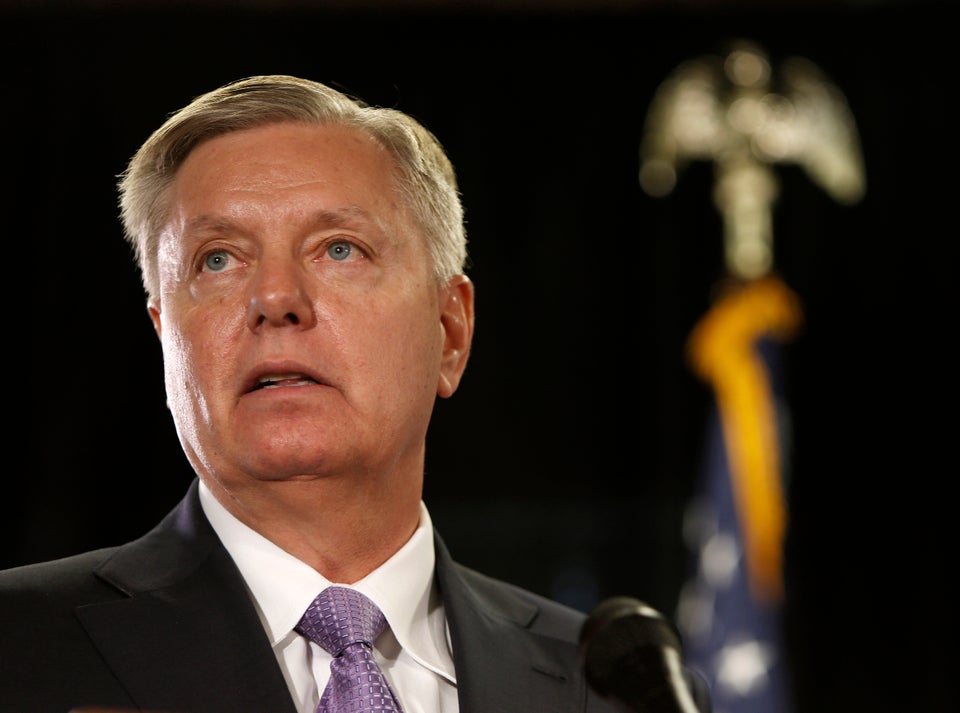 Politicians On Charleston Shooting
Popular in the Community