The call came early in the morning, jolting the Rev. David Triggs out of his dreams and into a living nightmare. 
His church was burning, a friend told him over the phone. 
Minutes later, Triggs arrived at the St. Louis property where he and his congregation, United Believers in Christ Ministries, had worshipped for six years. It was heartbreaking to see what an arsonist had done to the place where he'd felt God's presence, Triggs told HuffPost in a phone interview.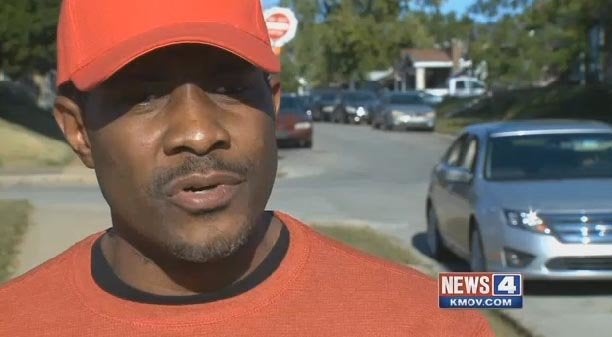 As he watched firefighters scrambling to save his church, Triggs said God spoke to him and challenged him to forgive. He saw a vision of Jesus on the cross, and remembered how Christ offered forgiveness to those who had persecuted him.
"Before I could utter a word to the firemen, to anyone, I had already found forgiveness for the person who did this," the 43-year-old pastor said. "We preach that the core foundation of Jesus' ministry is forgiveness. ...We can't preach that on Sundays and not live it out."
Despite this history, Triggs' forgiveness fits a pattern shown by black pastors and congregations in the face of violent and racially-motivated attacks.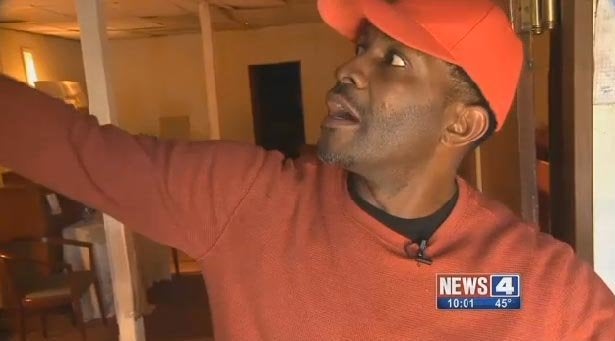 Forgiveness was on the mind of the Rev. Rodrick K. Burton, pastor of the New Northside Missionary Baptist Church in Missouri, whose church was hit by arson on Oct. 10. Burton told The Wall Street Journal his church has been focusing on "forgiving and praying for whoever did this."
Forgiveness was also the response of many family members and friends of the nine worshippers killed during a Bible study at Charleston, South Carolina's, Emanuel African Methodist Episcopal Church in June. Chris Singleton, whose mother, Sharonda Coleman-Singletown, was killed in the attack, offered forgiveness to accused killer Dylann Roof just one day after her death. Other victims' families joined later, telling Roof during a video conference that they forgave him.
The Rev. Jacqueline J. Lewis, senior minister at New York's Middle Collegiate Church, said she believes that for people who have been deeply wounded, forgiveness can be a "holy act of power" -- evidence of "strength, not weakness."
She called forgiveness a sign of "prophetic grief."
"Prophetic grief mourns, sighs deeply, and acknowledges its wounds. It speaks the truth about what is moral and just. And it forgives trespasses," Lewis told The Huffington Post. "Forgiveness makes our load lighter, clears our path to work fervently for justice. In my mind, forgiveness and activism go hand in hand."
That was the type of forgiveness that Myrlie Evers-Williams, former NAACP national chairwoman, worked toward after her husband, the civil rights leader Medgar Evers, was murdered in 1963. Evers-Williams told The Associated Press that the desire for vengeance motivated her civil rights activism. Forgiveness was much harder to achieve.
"The hatred has ended up as a motivational tool, and the forgiveness has been a salvation for me," said Evers-Williams. 
Triggs said he thinks justice and forgiveness are intricately linked. He said he hopes the arsonist who attacked his church will be brought to justice. But his experiences have taught him that the time for forgiveness is always "now."
As proof, Triggs pointed to the recent sudden death one of his best friends. Triggs hadn't been on the best of terms with this friend and regrets that he never got the chance to make amends. 
"It just really taught me that life is too short to harbor ill feelings toward anyone," Triggs said. 
Triggs said he wonders whether the arsonist is someone who felt hurt by Christians in the past. His prayer is that the anger in the person's heart is chiseled away.
And his message to the arsonist is this: "We forgive you and we love you so much." 
PHOTO GALLERY
Powerful Black Lives Matter March In Washington
Calling all HuffPost superfans!
Sign up for membership to become a founding member and help shape HuffPost's next chapter