Some exhibitions and their catalogs, such as Louis Comfort Tiffany and Laurelton Hall--An Artist's Country Estate, are all one could ever wish for. With costume exhibitions perfection is a more elusive achievemen, as the most important one currently on view at the Metropolitan Museum of Art Costume Institute's blockbuster makes clear.
Today we wear far fewer clothes during summer than our forbearers wore as underclothes or swimming suits a century back. Despite pools, air-conditioning and abbreviated dress, are we really any better off? The Met's acclaimed current special exhibition might make one wonder just how liberated we really are, and are we all liberated equally?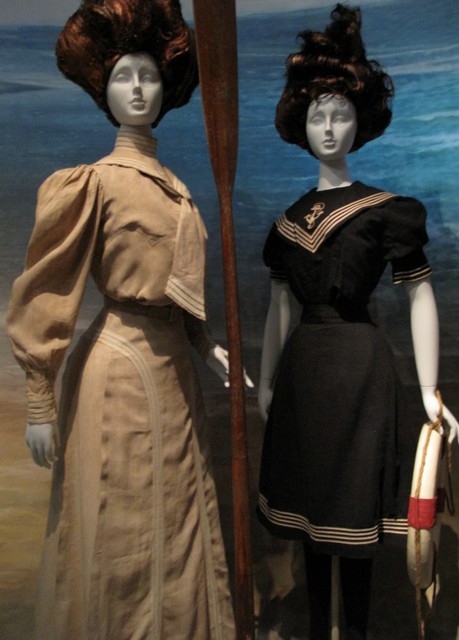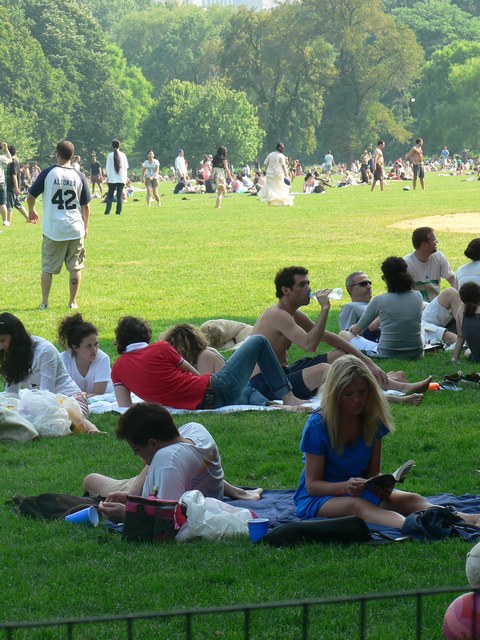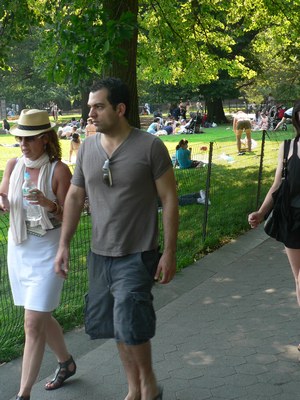 Missing from American Woman: Fashioning a National Identity is any trace of either the existence or the fashion sense of non-elite women. So contends journalist Kate Betts in The Daily Beast, and I, for one, could hardly agree more!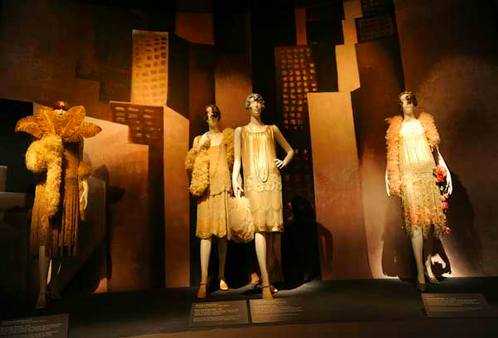 American Woman: Fashioning a National Identity
Drawing on their incomparable collection, recently greatly enriched by a munificent agreement whereby the nation's premiere museum becomes custodian of treasured apparel amassed by the Brooklyn Museum, the American Woman show presents a lovely but most dreadful realm. It depicts a sad universe in which women without high station are not merely marginalized, but banished. Celebrating such exclusivity, it is more discouraging than even reality!
Privileged debutantes, sporting Gibson girls, art-mad bohemians, fevered suffragettes, patriotic World War One workers, flaming flappers, and soigné screen sirens, each take their place in this mythic America envisioned by Englishman Andrew Bolton ,the show's curator.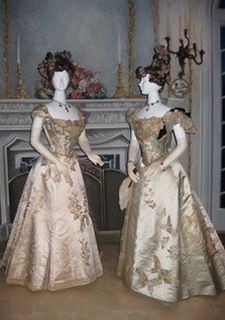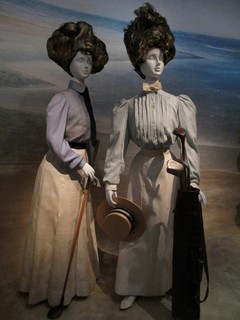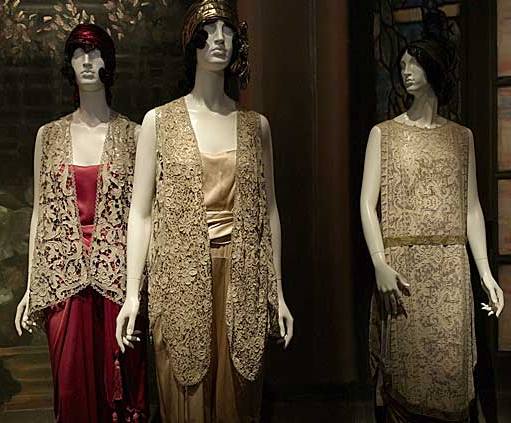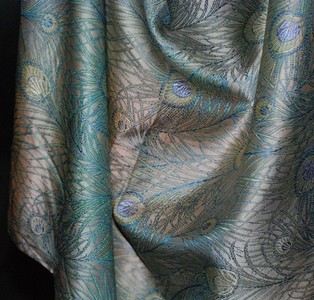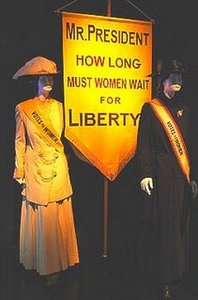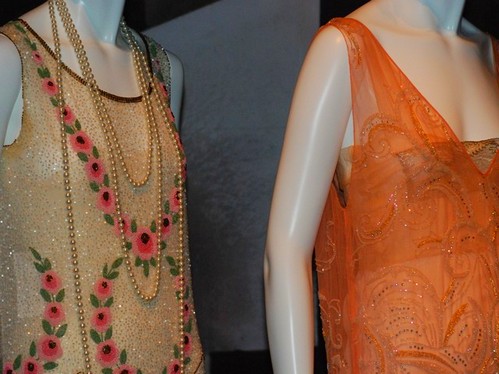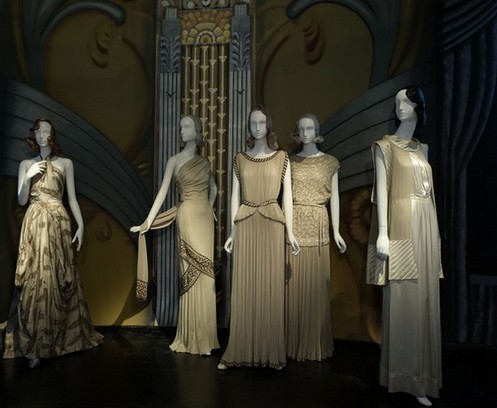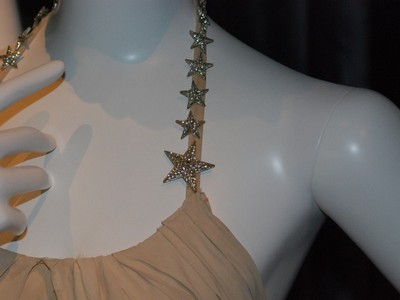 Atmospheric and evocative, the exhibition is burdened by a disappointingly over-ambitious, poorly-resolved conclusion. Presented with an overloaded video bombardment of the late 20th Century's most memorable style icons, one is offered a thesis which is utterly unsustained by all that's been seen heretofore.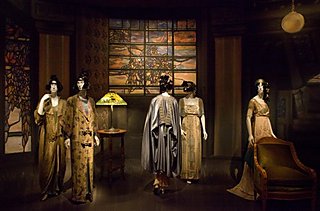 By virtue of egalitarian fashion innovations, a universal, smart, strong and determined American-every-woman, exemplary of the very idea of e pluribus unum, 'out of many, one', has emerged, one is told. America's first African-American First Lady Michele Obama, is strongly suggested to be that embodiment. Yet nevertheless, there are no clothes here made by or designed by either women-of-color or working-class women.
True enough, black women, who doffed Parisian haute couture, like actress Ada Overton Walker, who introduced the cake walk to New York high society, heiress A'Lelia Walker, or Harlem socialite Bertha Cotton, were exceedingly rare beings. Identifying exceptional clothes that they owned might be quite difficult.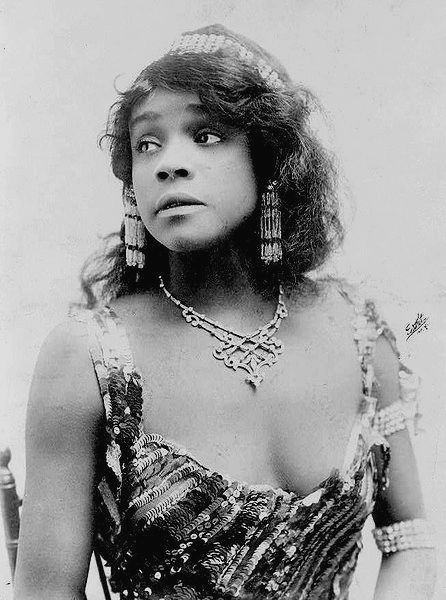 Ada Overton Walker as Salome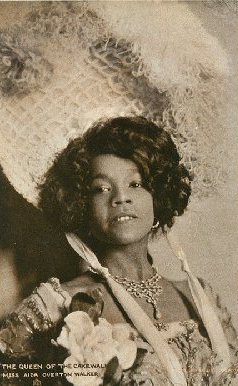 However, what of the successors of Elizabeth Keckley, who made clothes for Mrs. Lincoln? Who were the predecessors of Anne Lowe, the esteemed dressmaker to the 400, famed for her dress for Jacqueline Bouvier's wedding to John Kennedy?
One, now shrouded in total obscurity, was demure Annie Grantland Horner. Trained at the House of France, where she was the second 'Negro' fitter hired, by 1937 she lived at 205 West 138th Street, while operating a fashionable dress shop, Grantland Inc., at 18 East 53rd Street. Elsa Maxwell, Mrs. John Randolph Hearst, Broadway star Marilyn Miller, and Hollywood's Constance Bennett all patronized her salon.
Frequently working as dressmakers able to successfully imitate French creations for a small fraction of what originals cost, women of color, European immigrants and Jews often wore extraordinary clothes that they made themselves. But no clothes worn by such people are found in the American Woman display.

The sole exception proving this rule is a dress once worn by actress Anna Mae Wong. Among an elegant grouping of satin and gold embroidered chiffon evening dresses, recalling the Met's Goddess exhibition of several seasons past, is a black sheath that's different. Coiling dramatically down the center of the long-sleeved garment, front and back, is a glistening serpentine dragon. One easily imagines how its movement would sensuously emphasize even the subtlest gesture of the wearer.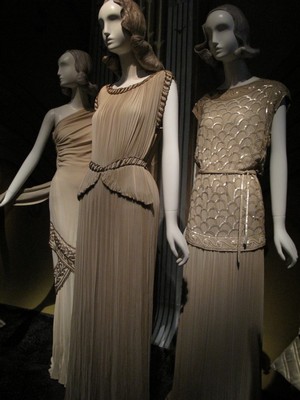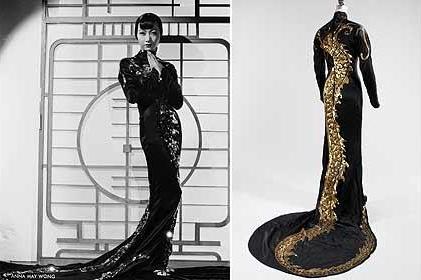 Seeing our suspicions verified by movie footage showing Ms. Wong wearing a dress with a dragon, we wonder 'Is that, the same dress?' Indeed it is, but far from analyzing the particular significance of any one object or any group of garments, no caption confirms this relevant quandary.
Including photographs that show how women who commissioned fine clothes wore them, would have been an advisable addition to this show. Three examples of Charles James' dynamic siren dress must have seemed totally different, depending on whether they were for Gypsy Rose Lee, or my late friend, Marta Perkins Raymond.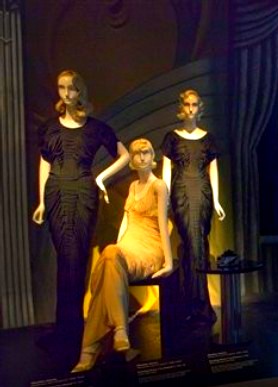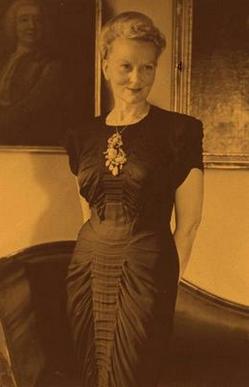 And this is merely another of numerous flaws, large and small, marring an otherwise worthy effort. How instructive it might have been to show how New York garment workers translated evening dresses made for the affluent into ready-to-wear for the masses.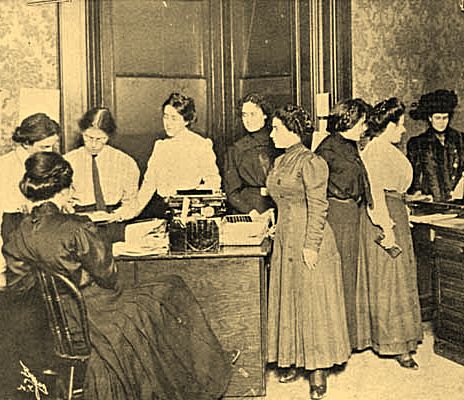 The transformative effect the introduction of shirt-waist and tailor-made suits, both borrowed from the less restrictive wardrobes of men, were for women of every class, irrespective of race, also something that might have been explored here more successfully. Paradoxically, just as 18th Century sportswear for men evolved into the now nearly-extinct white tie and tails of formal evening dress, so have the practical, no-nonsense shirt-waist and tailor-made been transformed into formal business attire and the disappearing chic 'Channel suit'.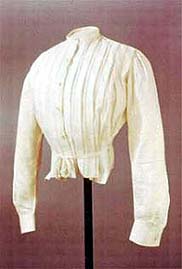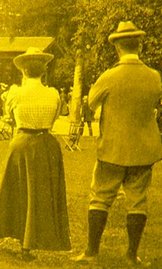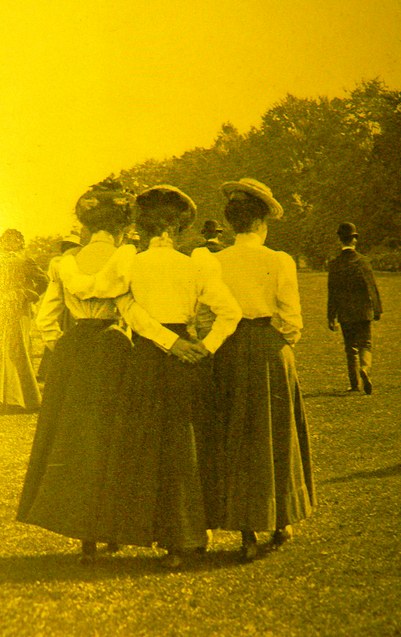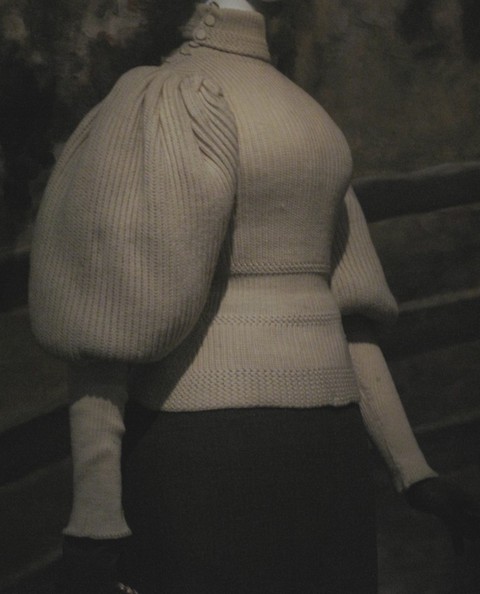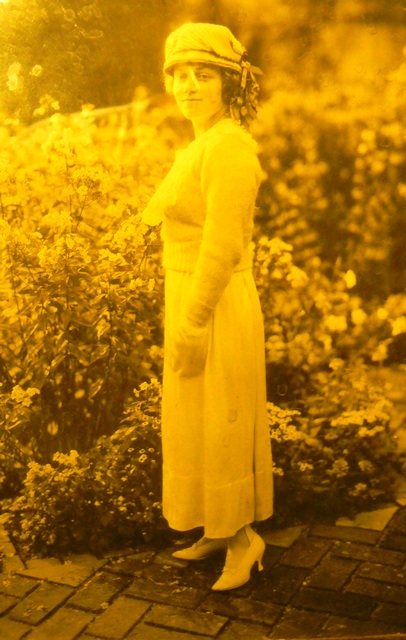 How liberating these novelties were 140 years ago. But all too soon their real impact was felt. Informal wear, made from sturdy stuff, executed from lavish materials, was radically re-imagined by the rich as less ceremonious formal attire. For working women, unaccustomed to French finery, like the seamstresses employed at the Triangle Shirtwaist Factory, or my great-grandmother, Willie Mae Jones, her mother, aunt and grandmother, it was different. More common shirt-waist and tailor-mades, used by the wealthy for specialized active pursuits, instead became their 'Sunday best'.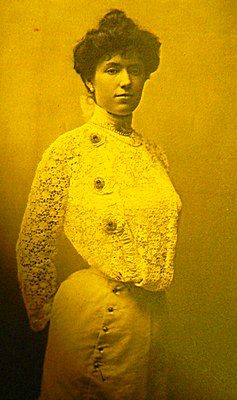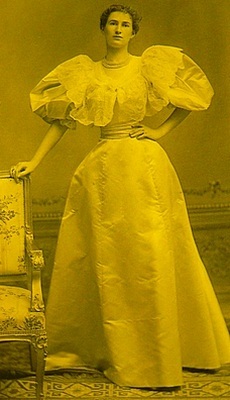 Shirt-waist worn as luxurious evening wear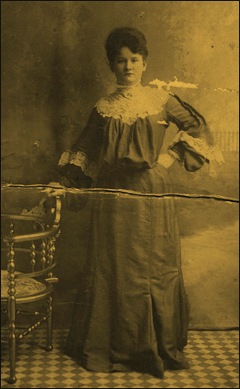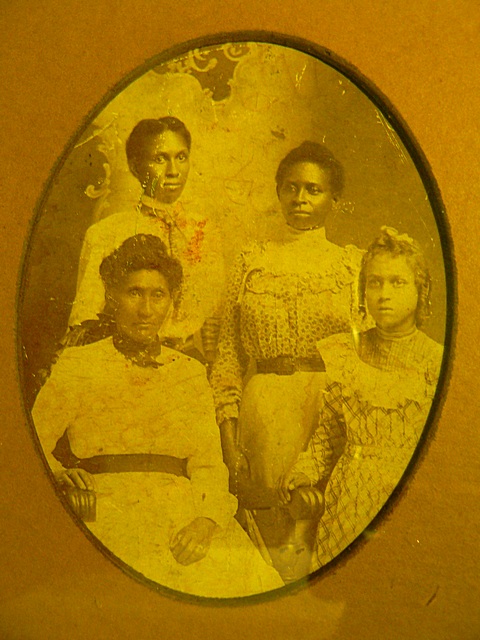 The 'Sunday best' of working women
How neatly such women dressed their hair. It's said that the ambition of blacks to emulate illustrator and humorist Charles Dana Gibson's athletic, independent and emancipated beauties, made Madame C. J. Walker the nation's first self-made woman millionaire. In any event, the enormous disheveled coiffures, as big as the largest hat worn a century ago, employed in this exhibition are ,at best, distracting. Moreover, where are the hats all women then, and long after, wore throughout the year?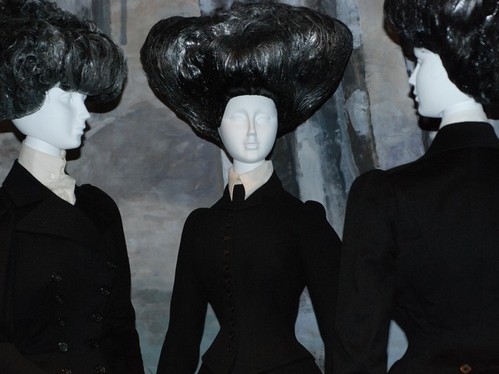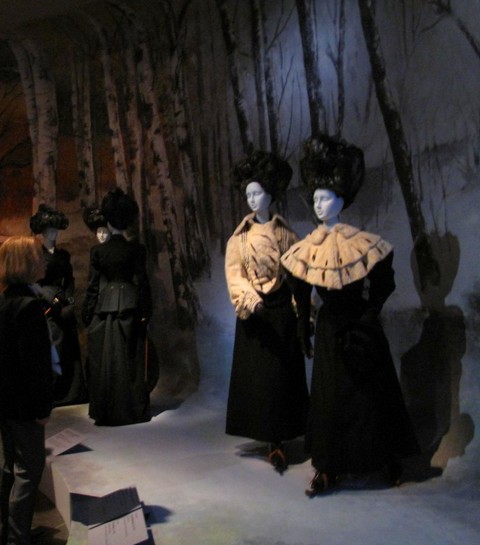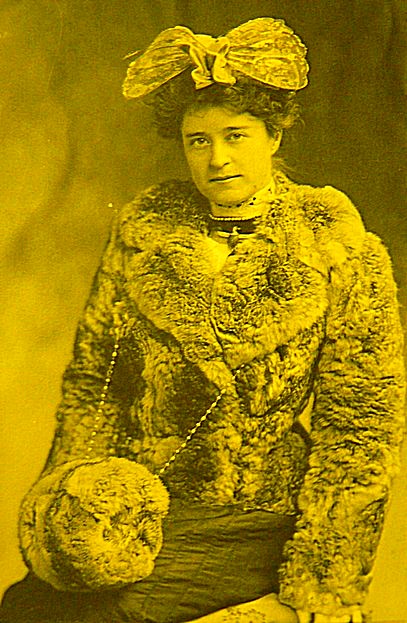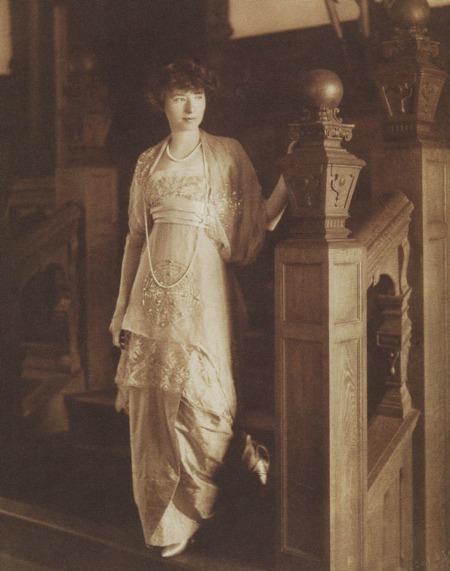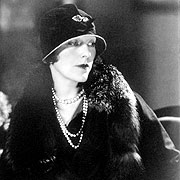 So are the prominent demi-parures on mannequins in the opening gallery. An 18th Century Waterford chandelier in this French 18th Century-style space, modeled after Mrs. Astor's Newport ballroom at Beechwood, is something of a bad omen. Contemporary photographs indicate how older women, especially, were sometimes decked out in an overload of jewels at night. Most women, though, especially young debutantes, fully appreciated the artistry and expense of a Worth gown. Limiting ornaments that might have proven to be distracting, was viewed as an expression of refined taste.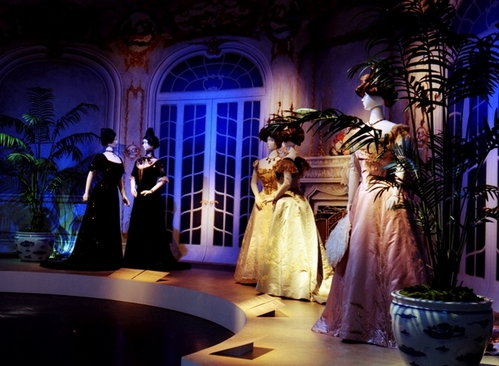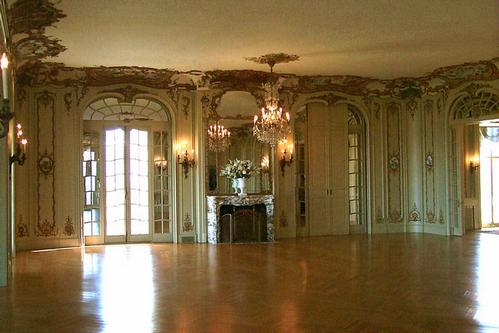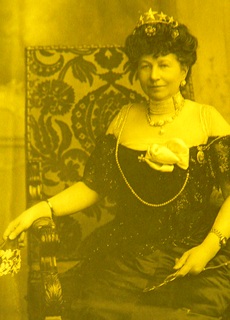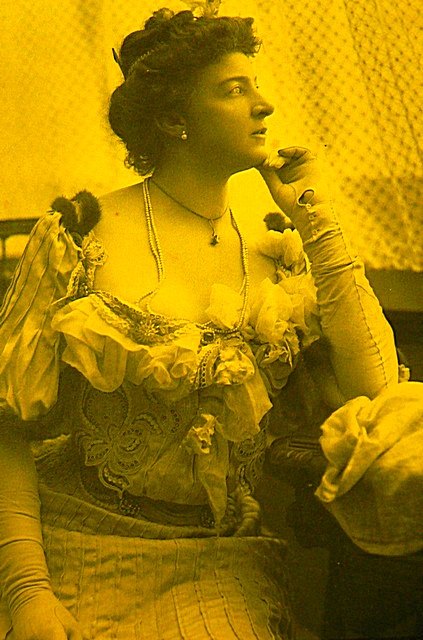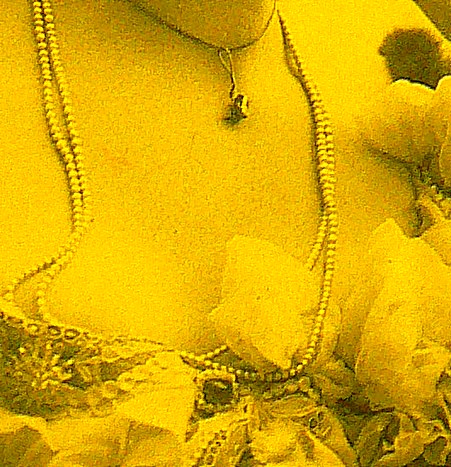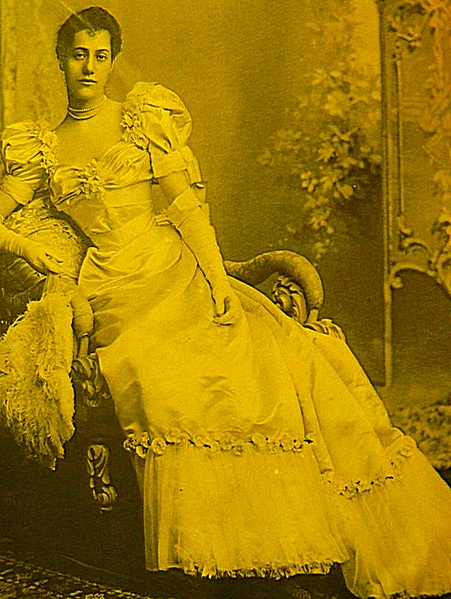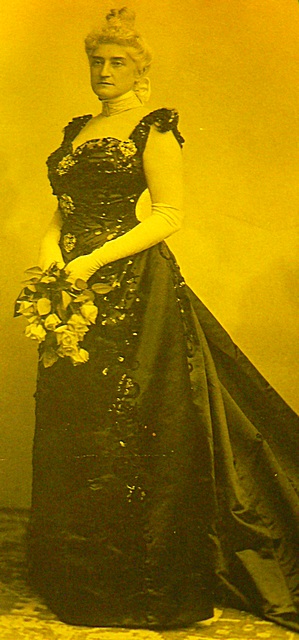 Today we forget how long and how much delicate lace was admired. In this show most examples have become so discolored and darkened, that only a photograph or some other image could give a true appreciation of the accent such trimmings provided.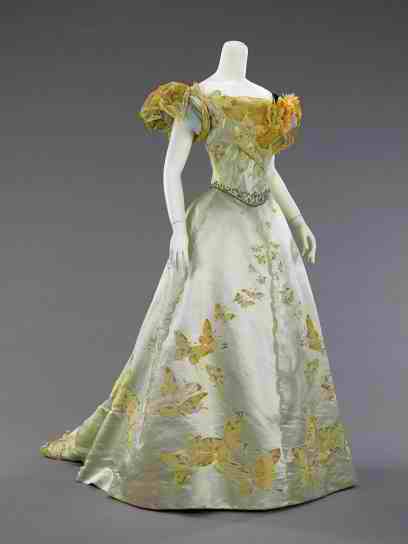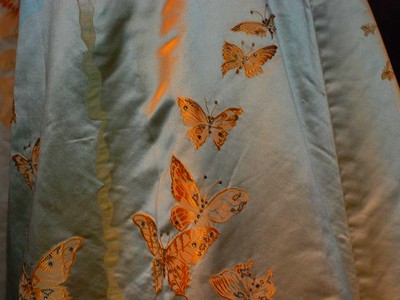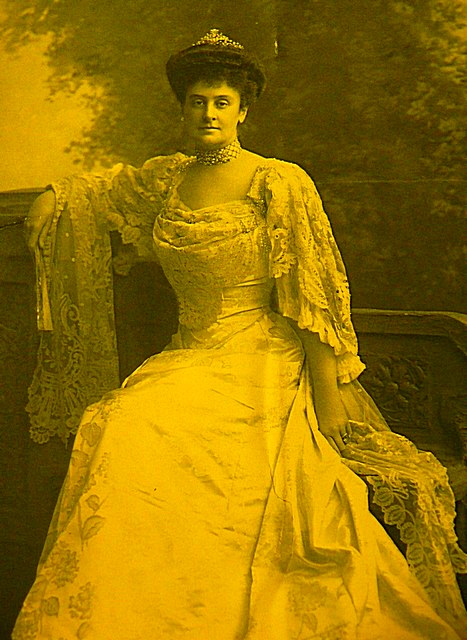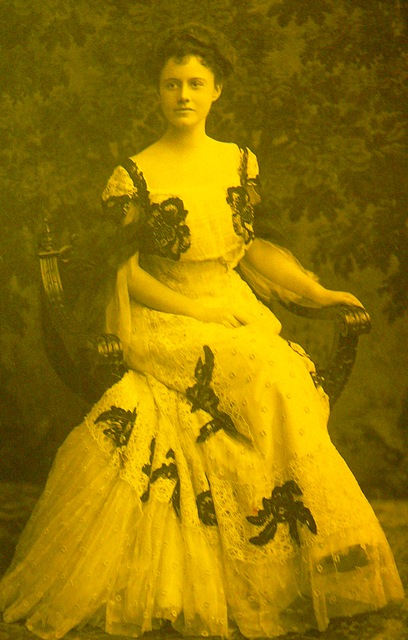 Embellished by a diaper of bead-work, a Worth ball gown made from voided velvet, emblazoned by vivid pink crown imperials, suffers from being inaccurately described. 'Pearl-beaded tassels' hardly convey the pearl-beaded fringe ornamenting the sleeves of this remarkable raiment.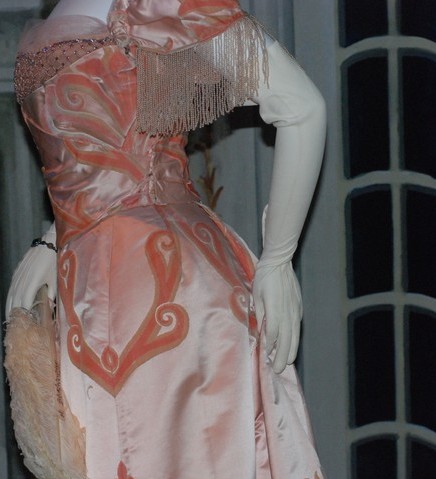 Nor does the designation 'ball gown' seem suitable for a black-sequined confection with a high-boned collar, albeit a transparent one. Surely this is a 'dinner dress', often worn with a quantity of jewelry, furs, and a hat, for excursions by elite women, who first ventured to public restaurants for fun, a century ago.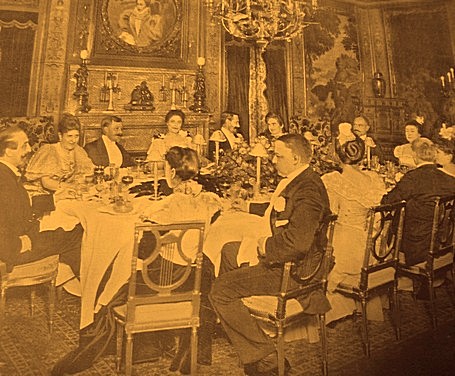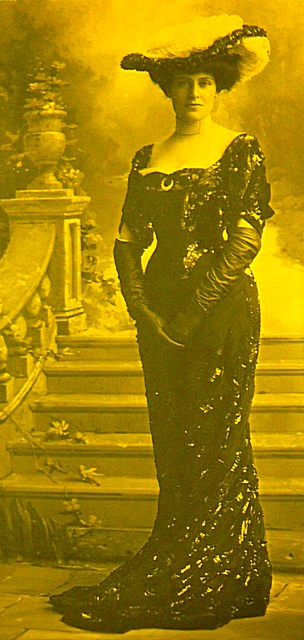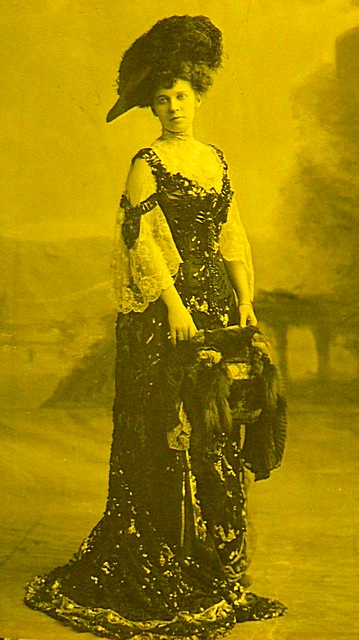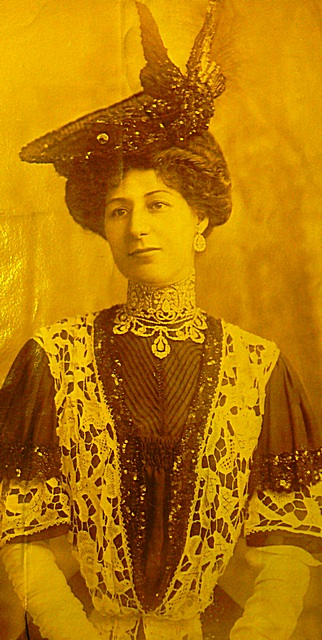 Finally, a look at the corsets, girdles and foundations that under-girded the ideal forms of liberated ladies all during the time covered by American Woman: Fashioning a National Identity, would have helped to indicate that in the past, as now, things like freedom and comfort are often trumped by less definite issues like, style!