A widower was surprised last weekend with a love note he'd written to his late wife on a piece of drywall 51 years ago.
Rebecca Churan of Ontario, Canada found the love note on drywall while renovating a home she recently purchased. It reads, "Germaine loves Roy xx 1965 Mars 1st."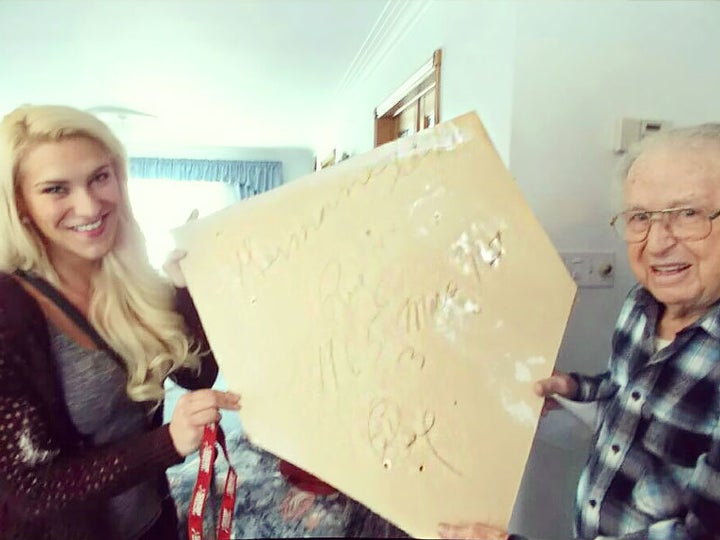 Claudette Leblanc couldn't believe her eyes when her cousin showed her the photo Churan posted to Facebook. Germaine was the name of Claudette's mother, who died in 2006, and Roy Langdon is the name of her father, now 92 years old.
It turns out Churan's new home once belonged to the Langdons, who lived there in the 1960s.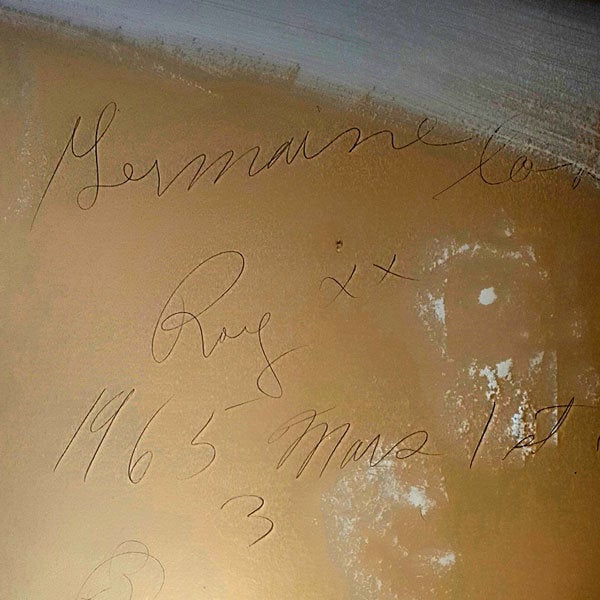 Leblanc told The Huffington Post that her father always had a habit of leaving notes like this for his wife.
"I wouldn't be surprised if Rebecca found some more," she said.
Leblanc reached out to Churan, and planned to surprise her large family with the find on Easter Sunday, since the whole gang would be together. When Churan showed up to the festivities, the family members' reactions were priceless.
"Their faces seemed to say, 'Who is that beautiful lady and why is she here?'" Leblanc laughed. "You could hear a pin drop. It was so funny."
At first, Langdon was confused when Churan showed him the drywall, but the memory of writing the note quickly came back to him.
"Once he realized what it was I could see the love in his eyes," Churan told The Huffington Post. "It made my eyes misty for sure."
Langdon is planning on framing the drywall note and hanging it in his basement rec and pool room.
"I'm most definitely honored to have done this for the Langdons, as I truly believe everything happens for a reason and that his wife's spirit somehow guided me through the motions to get [the love note] back to him," Churan said.