The more interesting parts of a city tend to be the streets less-traveled, away from the tourist spots and office towers. Such is the case for West Adams, a "forgotten" district in Los Angeles that's filled with historic homes. Photographer Jett Loe came upon this neighborhood while searching for an affordable home back in 2012. Stunned by the incredible architecture (the area was once home to 19th-century millionaires and, later, early Hollywood movie stars) that often was left untouched, he set out to chronicle the houses -- and share the stories of the residents who called these stunning spaces home. The resulting blog, "Untold LA," showed the little-known side of a metropolitan area often characterized by strip malls and traffic jams. Now, the blog has become an ibook by the same name, thanks to a successful Kickstarter campaign.
The main question on our minds was: What makes a neighborhood "forgotten"? When asked, Loe had this to say:
It's an area with one of the most amazing collections of Craftsman and Victorian homes in the entire U.S.A., yet has gone unnoticed by mainstream media for decades. I think the reason it's been 'forgotten' by the media is that the original wealthy owners moved out. Those with power and prestige left and formed places like Beverly Hills. The folks that moved in, and have preserved these homes in the beautiful state they are now, went unsung. In the 20th Century many in Los Angeles media collectively moved on to other stories, who cared about those old homes and neighborhoods? Now we recognize of course that West Adams contains an astonishing treasure of design and culture; I think the word is finally starting to get out!
Loe will be sharing an in-depth glimpse of the houses, people and history that makes this neighborhood special in a regular series for HuffPost Home. Until then, enjoy a preview of some of the amazing homes, or learn more about Loe's project in the video, above.
The Powers House, built in 1903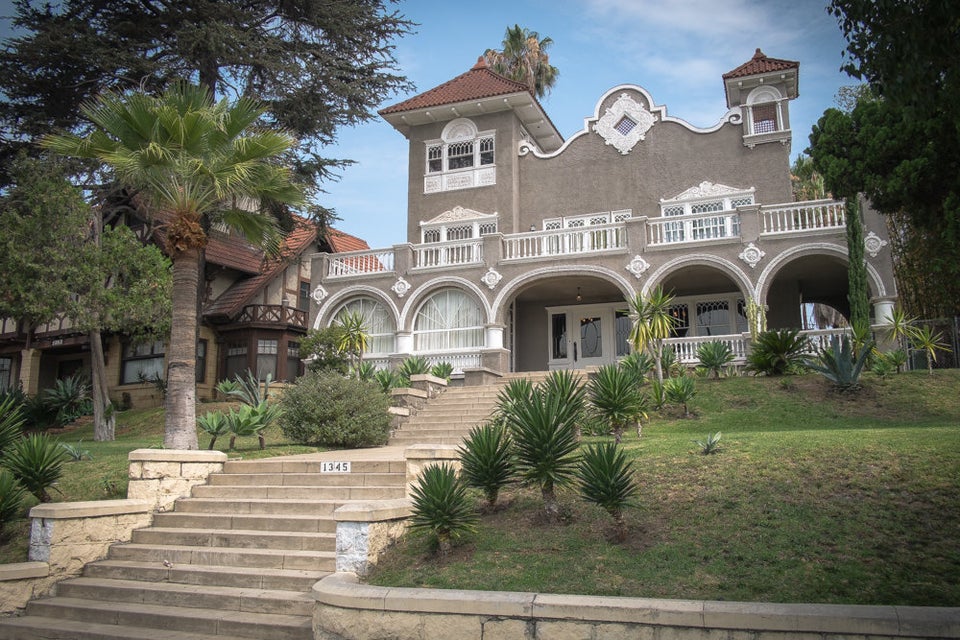 A Queen Anne Victorian home, built in 1891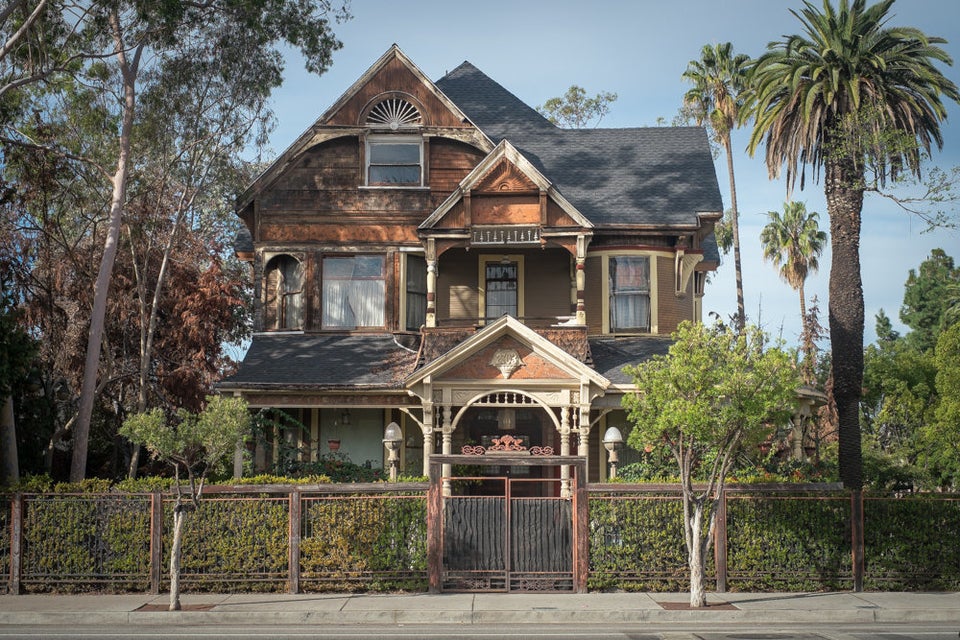 St. James Park Victorian, built in 1895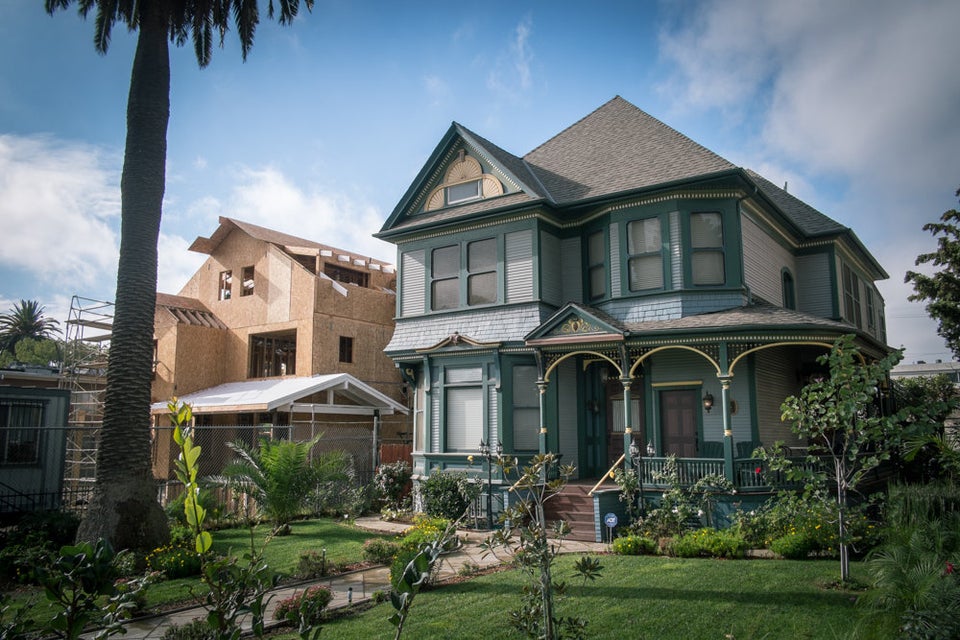 Ecung-Ibbetson House, built in 1899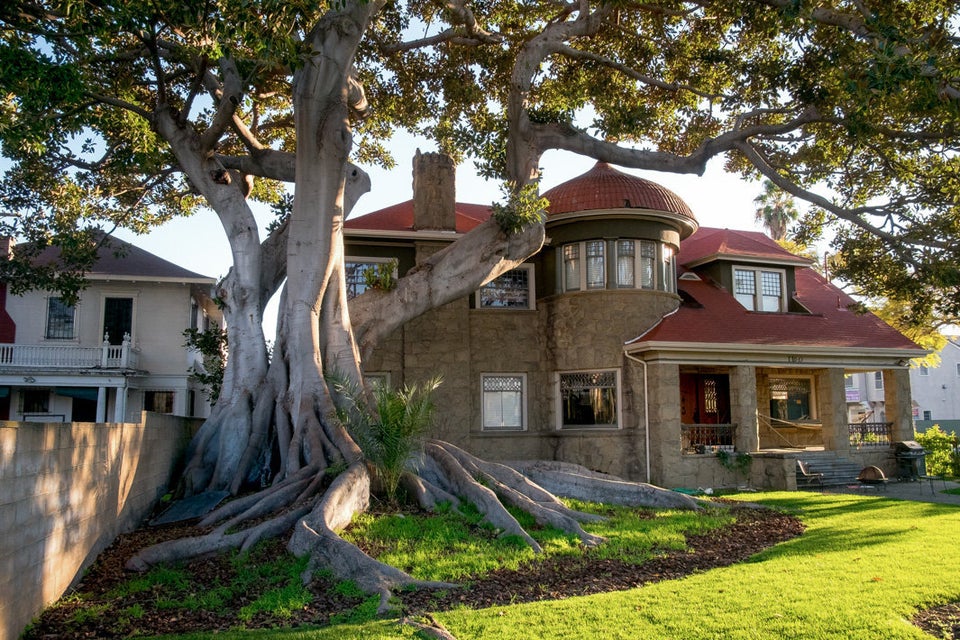 A.E. Kelly residence, built in 1885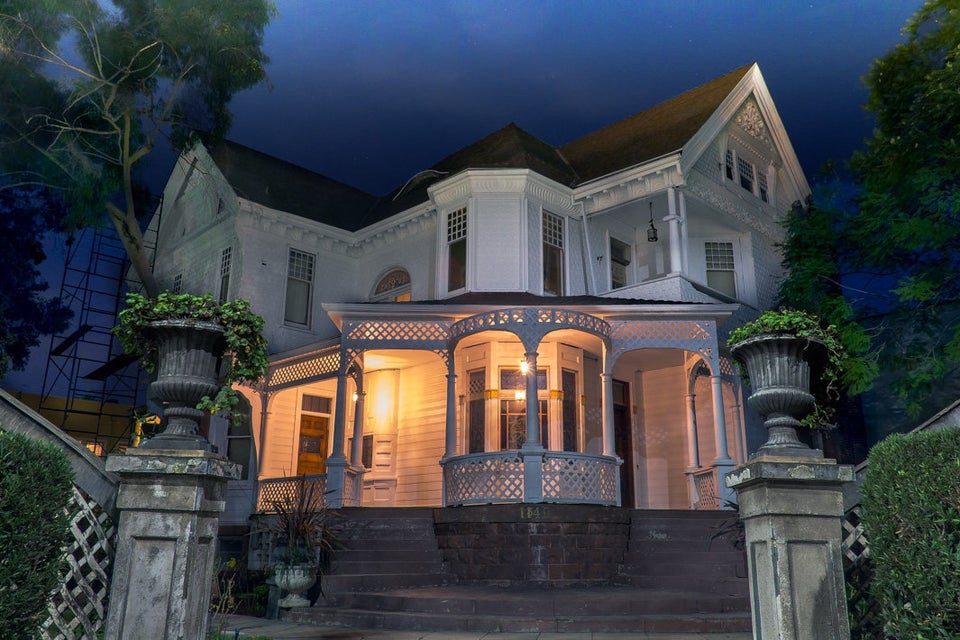 Tudor-Craftsman home, built in 1909