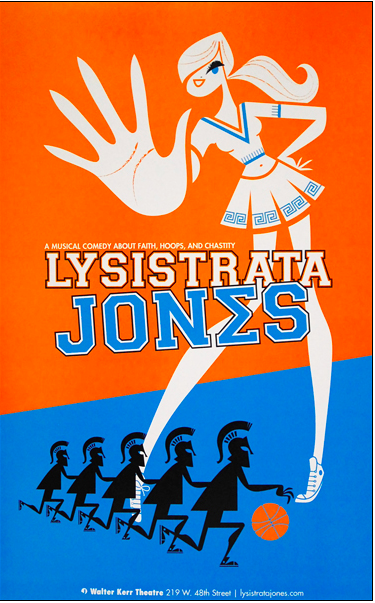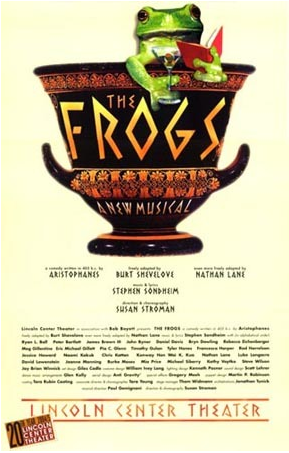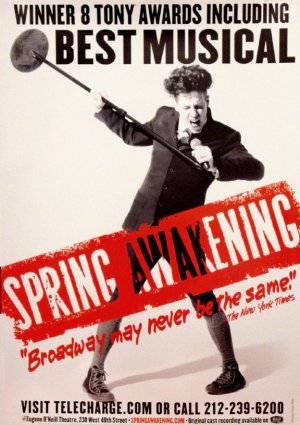 Let's face it: railing against Broadway musicals adapted from movies is a useless exercise. As long as people keep buying tickets for them, and as long as enough of them turn out to be financial successes, they're going to keep coming, some terrific, some blatantly and ineffectively mercenary. After all, the major Hollywood studios have now established theatrical divisions, looking to exploit their catalogues of stories and marketable titles and to them, theatrical budgets are tiny, so risk is minimal. If the pace ever slackens, I predict it's going to be a long time coming, and likely due more to the blockbuster mentality that is overwhelming Hollywood being unable to translate to the stage. Pacific Rim, The Musical anyone?
The fact is, musicals from movies are hardly a new phenomenon. As far as I'm concerned (quoting myself from a blog post last summer), "There's absolutely nothing wrong with musicals based on movies. When it is done with enough craft, with care and talent, no one begrudges a show its origins."
There's no question that lovers of musicals harbor a deep-seated desire for the wholly original musical - a story not heard or seen before, a score not lifted from some era's Top 40 hits. There's a particular craft at play there that hopefully won't be lost and don't mistake anything in this post as not desiring more of that work. But adaptation has been around for almost as long as Broadway musicals themselves; the only change is in the source. What's puzzling is why certain sources have largely been abandoned.
Quick what was the last memorable musical you can name that was adapted from a play? And, excluding those which first became movies, what was the last solid musical based on a book? Actually, let's drop the question of success altogether and just look at origins.
In the past decade on Broadway, only three musicals were adapted from plays: Lysistrata Jones, Spring Awakening and The Frogs (four if you include All Shook Up, exceedingly loosely based on Shakespeare). Only one musical was made from a book that hadn't been previously filmed. Perhaps you've heard of it: Wicked. And I suppose you could make the argument that the Wizard of Oz tie-in gave that show a leg up as well, and it didn't stand solely on its direct source.
It's easy to think up reasons why literate sources have been, seemingly, all but abandoned. Sure, they don't have the benefit of major Hollywood marketing pushes, but isn't there some value to decades, if not centuries in the literary and theatrical canon? Hollywood quickly options countless literary properties, some of which never get made, but don't those rights lapse at some point? Certainly there are numerous plays and books which never get bought as potential films. Those in the public domain shouldn't be the only ones considered.
A quick reminder may be in order. The tradition of adaptation is as old as the fully integrated musical, since Oklahoma! itself was based on the Lynn Riggs play Green Grow The Lilacs. Among the many musicals adapted from plays: My Fair Lady (from Pygmalion), Hello, Dolly! (The Matchmaker), The Most Happy Fella (They Knew What They Wanted), Where's Charley? (Charley's Aunt), The Threepenny Opera (The Beggar's Opera), Porgy and Bess (Porgy) and, more recently Merrily We Roll Along (from the play of the same title). As for books, think about Show Boat, Damn Yankees, The Pajama Game, How To Succeed In Business Without Really Trying, and Pippin (from Steinbeck's The Short Reign of Pippin IV: A Fabrication). Don't forget that musicals have even been assembled from short stories, perhaps most notably Guys And Dolls (Damon Runyon), Fiddler On The Roof (Sholom Aleichem), and Wonderful Town (Ruth McKenney).
To be sure, when it comes to plays, subjects and scale have changed; one might more easily envision the large-cast plays of the 20s and 30s translating into musicals than todays four-to-six character plays. I'm not remotely suggesting that every play (or book, or movie for that matter) is necessarily right for musicalization. But decades since "musical comedy" has ceded ground to "musical theatre" in the artistic vernacular, it would seem there's a rich vein of material that has been left untapped.
Hollywood studios committing resources to developing musical properties may in fact be the best argument for returning to plays and books as musical sources. Now that the studios want to handle their own stage development, the window may be closing for independent producers who seek rights to movies and the same may hold true for artists who are self-generating ideas for movie into musical adaptations. All the more reason to look beyond the silver screen.
What plays do I think might work as musicals? Peter and the Starcatcher (a book that became a play) seems an obvious one from the recent crop of Broadway plays; frankly, it already feels like a musical to me in many ways. Prelude To A Kiss has always struck me as the basis for a romantic musical with deep feeling. I've gently begun nudging Alan Ayckbourn about his Comic Potential. Since Born Yesterday is already an American Pygmalion, it could work just fine. Some of August Wilson's plays could conceivably translate into a musical blues idiom that's already in place in his language. Remember, I'm not suggesting stereotypical musical comedy, but musical theatre. And while new plays on Broadway may be scarce, there are plenty Off-Broadway and in regional theatre.
As for books? Bel Canto by Ann Patchett, perhaps, as a musical/opera mix. Middlesex by Jeffrey Eugenides. Dave Eggers' A Heartbreaking Work of Staggering Genius. Perhaps even a particular favorite of mine, the surreal but compelling Geek Love by Katherine Dunn, with the added element of extensive puppetry work from Handspring.
Broadway remains the predominant engine and the goal of new musicals, and my suggestions may not be obvious material with built-in marketing appeal; these may need to be developed and produced in the not-for-profit sector. But as plays become operas (Doubt, Angels in America) and books have long become movies and then musicals (From Here To Eternity is coming up soon in London), there seems to be a large swath of literature that can be told combining story and song, live on stage. We just need creative people, artists and producers alike, to look beyond the obvious and the easy, and to their own bookshelves, which are stacked with novels and plays, waiting to be told anew. Time to stop watching, and start reading, imaginatively.
Related
Popular in the Community