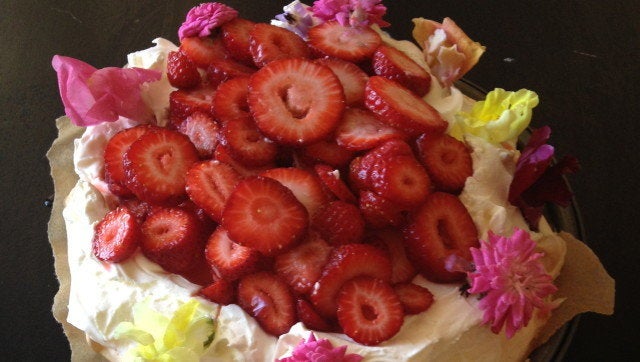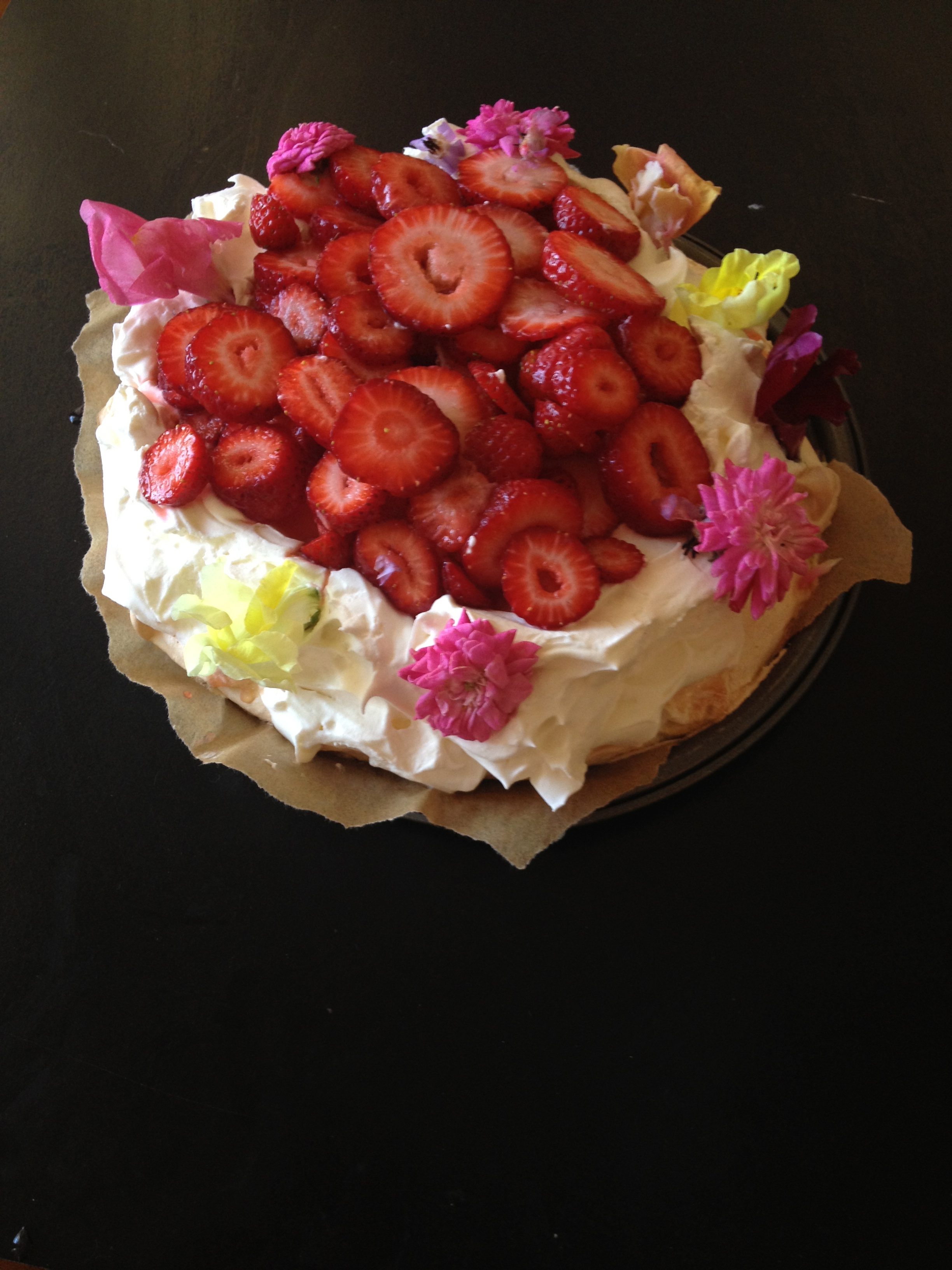 Holy smokearoos, this dessert is all drama. And there's plenty of room for a bit of self-expression with it too ... just what you want in a dessert, no?
Meringues are such great fun to make. And eat! They're also a snap to make if you have a food processor, and if you leave the eggs out to get to room temperature. That latter point is key. Take note.
Care of my godmother's desk with a few changes.
You're going to need a spring-form pan for this recipe.
6 egg whites
1/4 tsp salt
1 1/2 cups of granulated sugar (super fine is even better)
1 tsp vanilla extract
1/8 tsp almond extract
1 cup of heavy whipping cream
Sliced cup up fresh berries mixed with a few teaspoons of sugar and orange liqueur
Douse with no- stick spray or butter the bottom of the spring-form pan... don't spray the sides of the pan.
Beat egg whites until foamy. Gradually add the sugar, bit by bit... not too enthusiastically all at once. Add the extracts, and continue beating the egg whites until the meringue makes stiff, glossy peaks. Spread evenly in the pan and make sure it is level. Place in the oven and turn off the heat at once.
Let the egg whites stand in the oven overnight.
The next morning, loosen the edge of the torte with a sharp knife and de-spring the pan. Voila!
Whip up the cream and layer on top of the meringue.
On top of the whipped cream, add the fresh berry mixture.