Haresh Lalvani isn't just any sculptor, he's revolutionizing the way we conceive of and manufacture shape. His exhibition at de Castellane Gallery in Brooklyn curated by CORE.FORMULA is his first solo exhibition of works since 2004 at the Municipal Arts Society. In the intervening years, he's had numerous breakthroughs in his quest to "decode the morphological genome" that will lead to changes in the way we design, fabricate and assemble our built environment.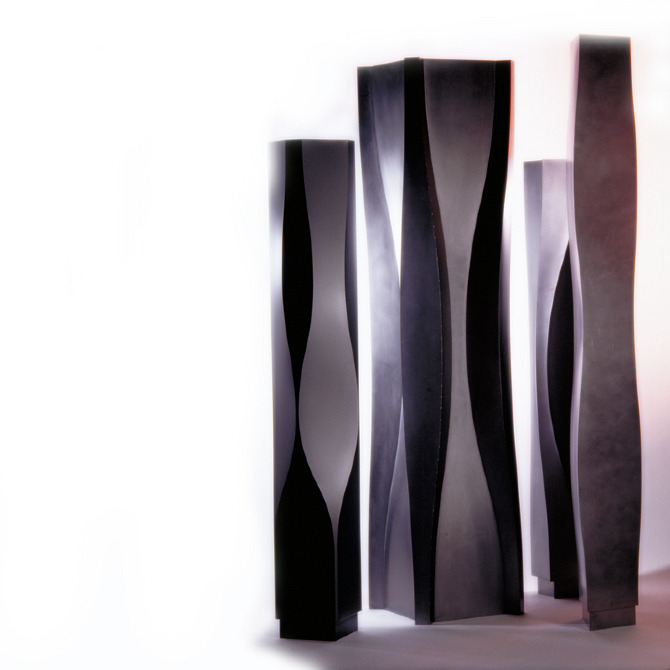 Ajmal Aqtash, writes that, "The exhibition traces the evolution of Lalvani's genomic art as filtered through two major series, AlgoRhythms™ and XURF™, each exploring Lalvani's principal concern with the relationship between genetic codes and sculptural creation, and more specifically, between "genomics"-sculpture derived from formal rules, and "epigenomics"-works created through external agents like forces, respectively."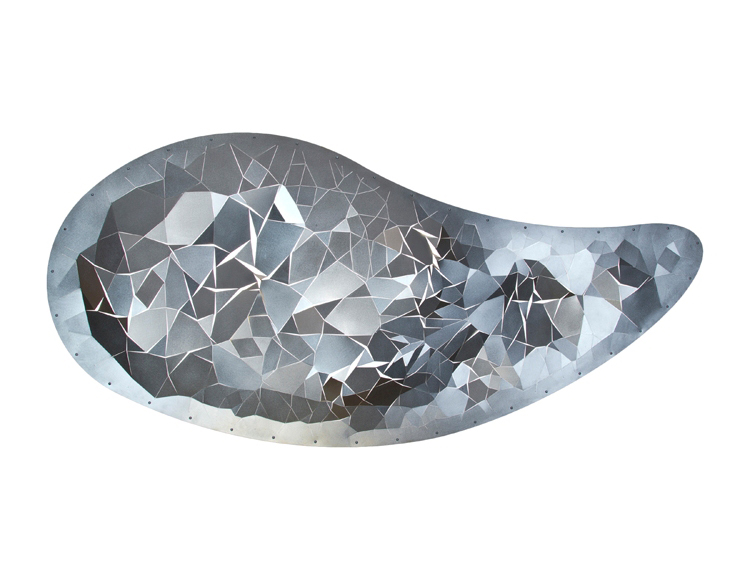 Haresh Lalvani
© photo by Drew Lackey
Most of us think in three dimensions -- a few of us in four. He thinks in hundreds and still manages to maintain normal relationships with the rest of us. He's been hard at work mapping out the morphological genome for decades and the work shown in the photos is the just tip of an infinitely dimensioned iceberg.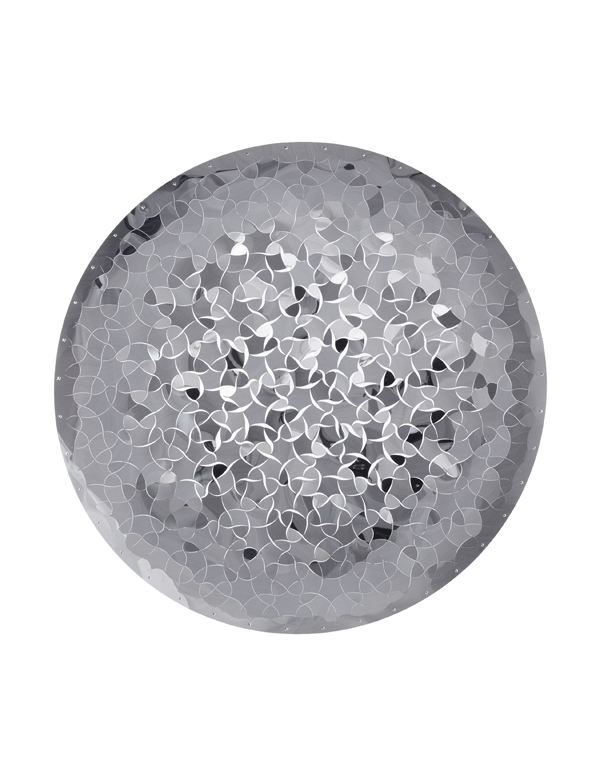 Callisto
Haresh Lalvani
© photo by Drew Lackey
These achievements mean that mass customization isn't the dream of science fiction, that it is here and now. It's already made a 13' tall pulsing heart possible at the Museum of Science and Industry in collaboration with Tom Hennes at Thinc Design. Imagine manufacturing a hundred thousand BMW's with unique body panels for the same cost as identical pieces. Haresh has put that conept to the test with his furniture, interiors and other housewares utilizing these capabilities.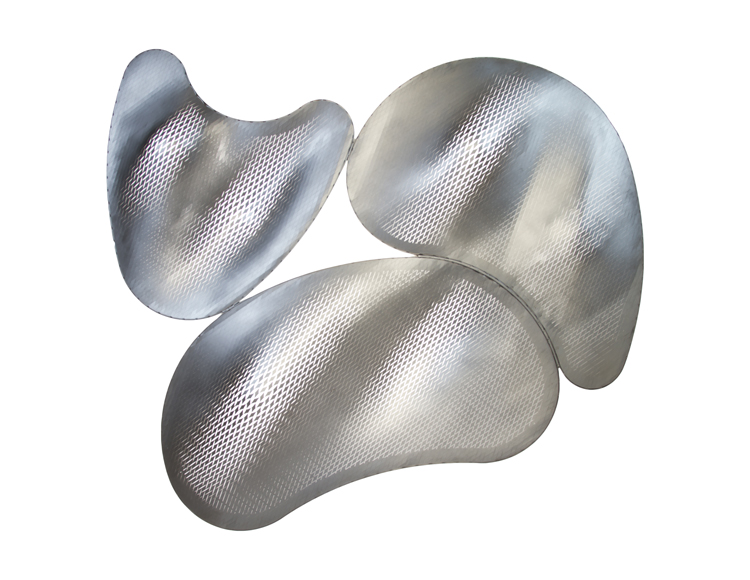 Tri
Haresh Lalvani
© photo by Drew Lackey
Lalvani 2point5D+, Sculptures by Haresh Lalvani opens Thursday November 11, 2010 with a reception from 6-9PM at de Castellane Gallery located at 525 Atlantic Avenue Brooklyn, NY 11217 and runs through January 17th, 2011.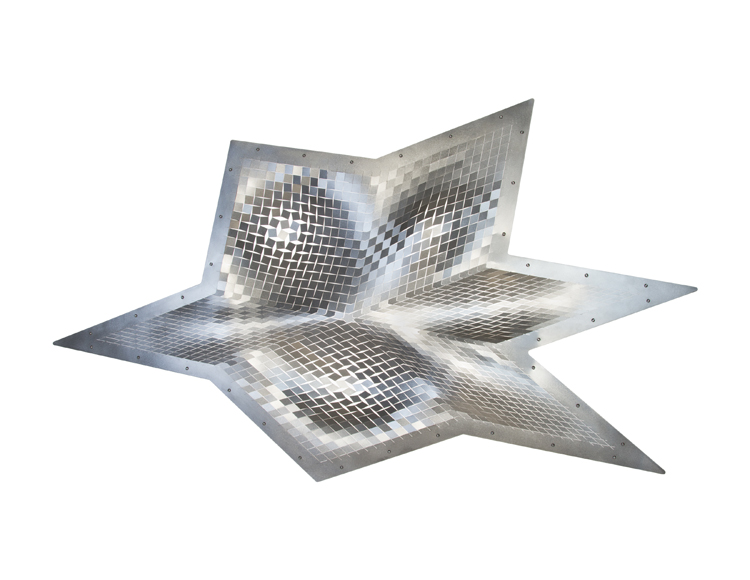 Haresh Lalvani
© photo by Drew Lackey
Related
Popular in the Community