Former actress Heather Kerr on Friday accused film producer Harvey Weinstein of forcing her to touch his penis.
Kerr spoke at a news conference in Los Angeles with her lawyer, Gloria Allred, at her side. Allred is also representing former actress Louisette Geiss, who earlier this month accused Weinstein of sexual harassment.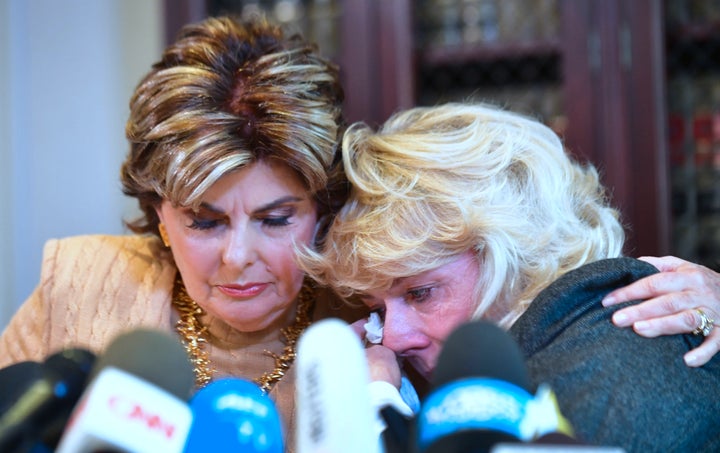 "I offered to provide him with a reel of my acting work. He had this sly, sleazy smile on his face," Kerr said. "The next thing I knew, he had unzipped his fly and pulled out his penis. He then grabbed my hand and pulled me toward him and forced my hand onto his penis and held it there."
The actress said she "pulled away as casually as possible" and was told by Weinstein that "this is how things work in Hollywood and all actresses who'd made it did it this way."
Weinstein has been accused of harassment by dozens of women, including making lewd remarks and allegedly forcing women to watch him masturbate.
Allred encouraged other victims to come forward, with a reminder that they are not alone.
"Go to harassment lawyers for confidential consultation," Allred said. "The balance of power has shifted in Hollywood. There have been and will be criminal consequences for men who sexually harass women. Women, you are not alone and I will continue to fight for you. Any predator who has caused [women] to suffer will now face the consequences he so richly deserves."
Related
Popular in the Community