This week in "reverse racism" news, former American Idol contestant Bo Bice is outraged after being referred to as a "white boy" at a Popeye's restaurant.
Bice, who competed on Season 4 of "American Idol," complained about the service he received at a Popeye's in the Hartsfield–Jackson Airport on Monday.
In a deleted Facebook post, Bice claimed that he was the victim of "racist behavior" because one female employee said to another, "He's already got his [order], that white boy over there."
Bice threatened legal action against Popeye's, and also called out Facebook for allegedly deleting his initial post about the incident. In an interview with Fox 5 news on Tuesday, Bice tearfully recounted his story, saying:
"If the tables had been turned and I had used something...and been as insensitive as to say something like that, I would be boycotted. There would be people not buying my albums, there would be people coming and picketing at my shows, and everything else."
Bice, who hasn't released an album since "3" in 2010 (it sold 11,000 copies), received backlash after the Fox 5 video started making the rounds on social media:
Despite being called out for insinuating "white boy" is a racial epithet as bad as "n***er," Bice stood by his reaction. And now Popeye's has indulged his bizarre outrage.
On Tuesday, a representative for the food chain released a statement via Fox News stating:
"Mack II Inc. is very sorry that the incident occurred and for any pain or embarrassment that Mr. Bice experienced. The company does not condone the behavior of one of our associates and we took corrective action as soon as we were made aware of the incident. Also, we will require re-training of our associates to ensure this isolated incident does not occur again. In addition, Mr. Bice has been issued an apology by the General Manager. We value all of our customers regardless of race, religion, age, disability, gender, etc."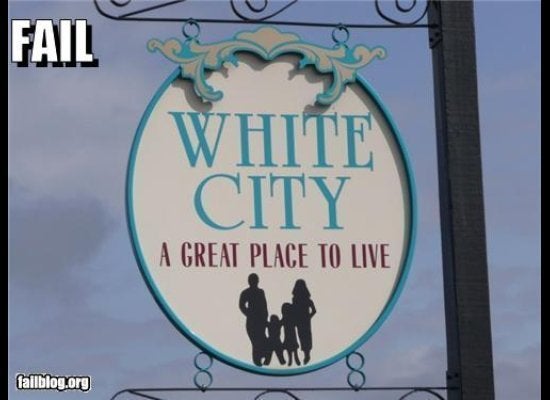 Ridiculous Examples Of Accidental Racism