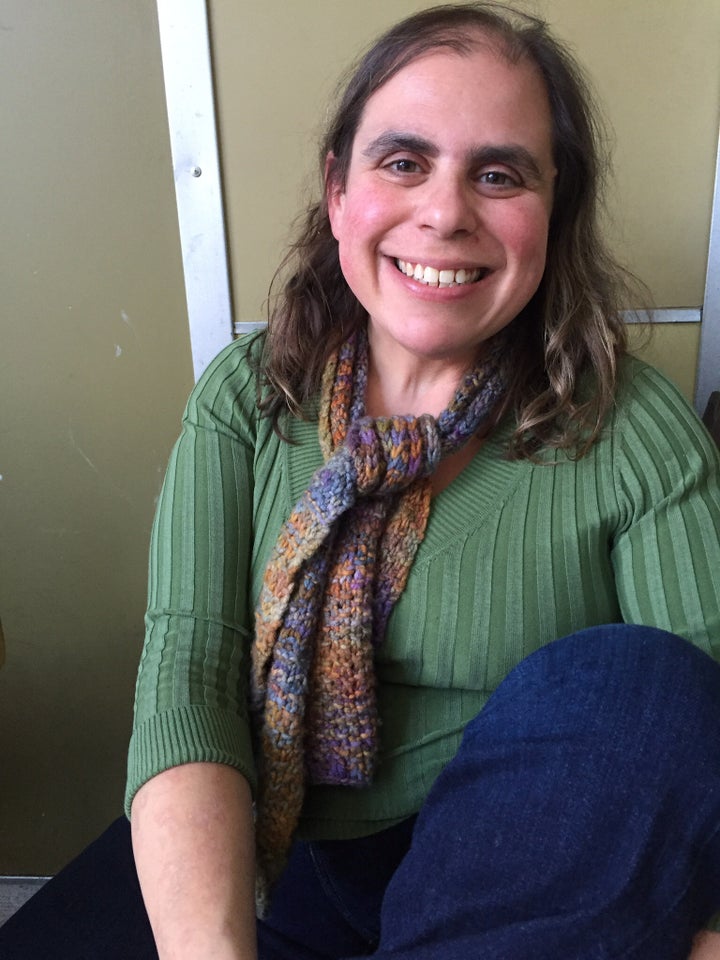 13
The question comes from a girl I'll call Kelli. My looks are the inverse of hers: short of stature, frizzy of hair, scruffy of chin.
And Kelli wants an answer.
We're in the middle of running the mile, huffing along the school's faded track. Kelli has slowed her pace in order to drop back and shadow me.
The last thing I want to do is answer her, to offer any response whatsoever. You see, I do shave. I'm 13 years old, and I am already a bearded lady. The hair stretches across my upper lip, chin and cheeks. It gives me mutton chops rivaled only by 1970s television stars. It grows on far other places than just my face, but there is no way for Kelli to know that.
I take a breath, instill my nails firmly in my palms and commit to a lie.
14 
"She's hirsute," Dr. Frye says when my mother takes me to see him. He writes out a lab slip for tests that are never conducted. We make a follow-up appointment that would not be kept.
Instead of seeking further information and eventual treatment, my mother teaches me to shave my face, standing in my linoleum-tiled bathroom with new wave on the radio, outside the San Diego mercury relatively benign at nearly 80 degrees. Still, the red and white stripes on the Barbasol can pulse in the heat. My words come haltingly, without much sense. I know something is wrong but have no idea how to fix it.
Today I might have a fighting chance: the internet, discussion boards, Google searches. There are women who proudly wear their facial hair, bucking social mores and the sneers of online commenters. But this is the era of Ronald Reagan. What I have is not to be discussed, other than by people like Kelli who want the answer they believe they deserve.
Me, I don't dare look for my own answer.
Instead of seeking further information and eventual treatment, my mother teaches me to shave my face.
16
In school we learn about Nathaniel Hawthorne's The Scarlet Letter, a story of guilt made terribly public, a lifetime of shame prominently emblazoned. The rest of my classmates pity Hester Prynne, but I feel the opposite. She was an adulteress. Someone wanted her.
If I don't die alone with a Maine Coon nibbling my toes, I'll be lucky. 
I laugh off school dances. I roll my eyes at the public displays of affection lining the Poway High School halls. I duck my head when gazes turn in my direction. I tell myself everything is all right.
Two weeks before graduation, my best friend springs a makeover on me. This includes bleach liberally applied to all obvious problem areas. It stings and burns, and in the end, I still look like myself.
18
I enroll at the University of California, Santa Barbara. During the second quarter of my freshman year, Carol and I go to the Isla Vista Co-Op for some hippie snacks with her boyfriend. I picture them kissing on a towel at Butterfly Beach. I imagine them entwined in her dorm room. She lives in Anacapa Residence Hall; I'm in the high-rise, San Nicolas, where most of the girls look like updated versions of Kelli and almost all the guys sport backward baseball caps and lustful looks in the girls' directions.
I'm just jealous, of course. Of all of them. I would never share my body with anyone, any time, any place. I can't imagine sliding off my clothes and allowing any hands to touch the prickly stubble that dots my skin.
I can barely touch it myself.
In the mornings I shave as my mother taught me -– hot water to the face, soften the hair, work against the grain, there you go -– while hidden in the shower. What if I got caught? What if I had to explain?
What if I was forced to reveal the open secret?
20
I'm interviewing a moron for the school newspaper. He's also a University of California regent. The two aren't always separated.
"You don't understand," he says of the idea that multiculturalism may have some place on our sun-splashed, white-bread, seaside campus. "It's like a woman with a beard. It just doesn't make any sense."
I won't remember the rest of the conversation, only that I hide in my office and cry, putting "The Rainbow Connection" on the aged record player to cover my snuffling.
It just doesn't make any sense. 
I can't imagine sliding off my clothes and allowing any hands to touch the prickly stubble that dots my skin.
28
Life moves forward because there's no rewind option as far as I'm aware. I earn my undergraduate degree, work at a series of newspapers, move overseas to teach English to giggling Czech kids who actually give me a modicum of respect.
Then back home to California.
We meet in a fluorescent-lit office overlooking the San Francisco Bay. I don't like him at first. Then I tolerate him. Before I am aware of what's happened to me, I'm tumbling down the slide of passion, feet in the sand at the bottom, knowing that for the first time in my 28 years of life, I am in love.
Our first date winds its way through dinner and dancing to my single-girl apartment off Piedmont Avenue. There I read him love poetry, not because I'm looking to steal his heart, but in a futile attempt to keep him from embracing me. 
After he removes my clothes, I freeze. I'm basically a virgin. Letting people get close enough to me to make love has been nothing I've ever wanted to try.
He kisses me, and I relax. Kind of.
33
"I don't want to look like a man in my wedding photos," I say. "Is that so much to ask?"
We're sitting on our futon, the same one where we made love for the first time. By now we share a home in Berkeley, a cottage with a backyard and wayward ivy everywhere. We grow tomatoes. We plant rosemary. Somewhere along the way we chose to spend our lives together.
"No," he says. "Let's do something about it."
Action takes the form of three little words: laser hair removal. Nine painful sessions and the deed is done. I am not hair-free, but I am no longer the circus freak.
Then we make an appointment with the endocrinologist and I finally have a name for my condition: congenital adrenal hyperplasia. I'm not alone. I can name it. I can do something about it.
When he puts the ring on my finger, I blink back the tears and kiss him with everything I have.
I finally have a name for my condition: congenital adrenal hyperplasia. I'm not alone. I can name it. I can do something about it.
40
Two lines. Less than 10 seconds. A life changed, instantly and irrevocably, regardless of what we decide to do.
I wasn't supposed to get pregnant. That wasn't part of the plan. People with CAH don't just suffer from increased hair growth, obesity and male-pattern balding. Infertility is typically part of the package deal.
But no one told my child.
My turn to make the decisions that will affect his or her life. My chance to change course, to take responsibility where once none was offered.
An opportunity to right what once was wrong.
"Babe," I say to my phone, "I took a pregnancy test."
Nine months later, we have a son.
43
As I write this, Baz sleeps in the other room.
He's 2½ now, into the Beach Boys and trucks, headstands on the couch that leave his shirt falling halfway over his face. In these moments, I look at his little body, so perfect in its normalcy, its robustness and good health, and I marvel.
We had tons of genetic counseling before that boy was born. We made sure he wasn't going to be affected by what I have, that if the odds were stacked against him, we could somehow jigger things in his favor just by the power of our love alone.
He'll have what I didn't, experience what I cannot.
Such is the power of redemption. Such is the possibility of love.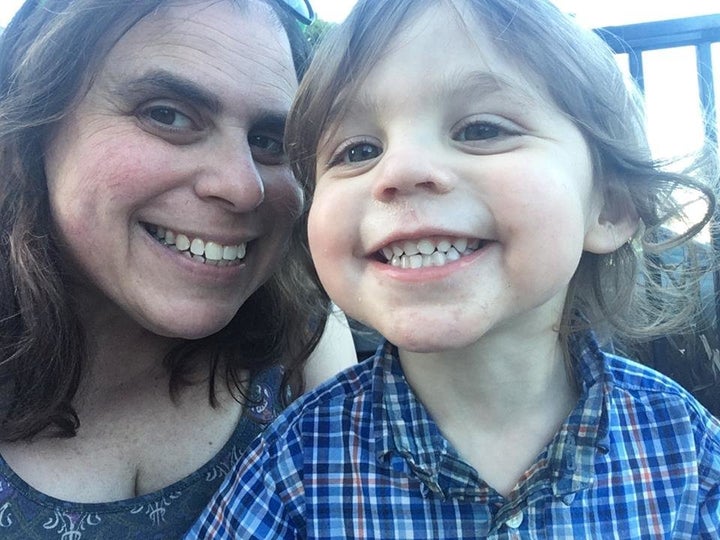 Have a compelling first-person story you want to share? Send your story description to pitch@huffpost.com.
Calling all HuffPost superfans!
Sign up for membership to become a founding member and help shape HuffPost's next chapter