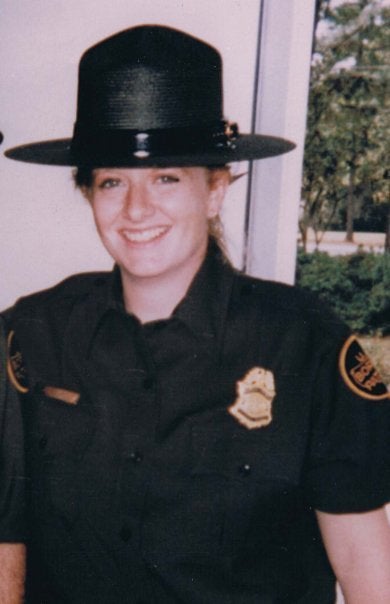 A former Border Patrol officer said there is no excuse for current officers not to lay down their weapons and refuse to detain children separated from their parents.
Jenn Budd, 47, was with the U.S. Customs and Border Protection from 1995 to 2001 as a senior patrol officer. Based in Campo, California, Budd was tasked with patrolling the border and assisting in the deportation of immigrants. She ultimately left because of what she described as a culture of sexual harassment against women but said she took gratification in the job itself.
"I've had a lot of negative things to say about the Border Patrol, but I also recognize that we have to protect our borders and I had some pride in that," Budd told HuffPost.
"There's going to be kids that end up committing suicide, whether in custody or afterward, because of the trauma we're putting them through."
On Monday, ProPublica published audio of detained children crying and begging for their parents. In it, an agent can be heard saying, "Well, we have an orchestra here" over the sounds of sobbing.
"I honestly was just so ashamed that I ever belonged to this organization," Budd said about hearing the audio. "It's unlawful to take children away from their parents like this. It's unheard of."
At a press briefing Monday, Homeland Security Secretary Kirstjen Nielsen argued that some children are separated when they are not able to provide proof that the adults they are with are, in fact, their parents. She said if they can't provide proof of the relationship, it could be a case of human trafficking. Budd said that's a lie.
"They're not crossing over with birth certificates and even if they did, immigration officials might not believe those documents, they'll say they're fake," she said. "It's very rare that anybody ever crosses the border with somebody else's child. Kids are usually with an aunt or relative or something like that. [The administration] is misleading people and flat-out lying."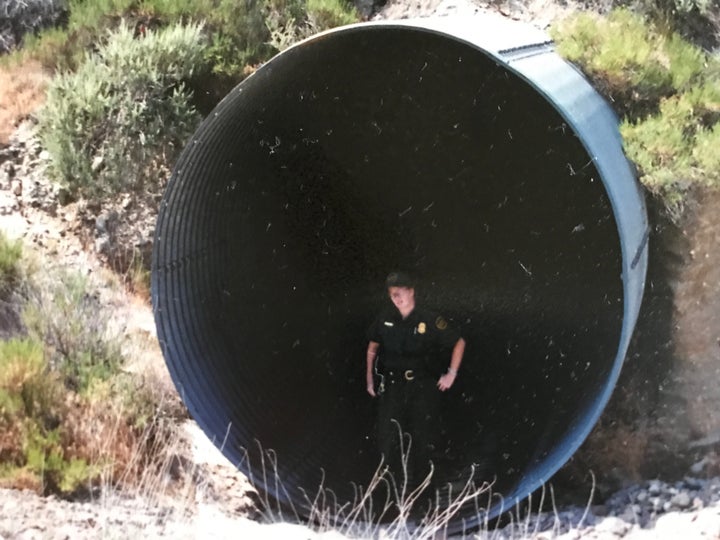 What's more, Budd said, the federal organization doesn't have the resources or the training to deal with something of this magnitude.
"Border Patrol agents themselves don't know shit about shit. They're just trying to catch you running across the border," she said. "They're just guards, that's it really. The people that actually do know immigration law are just a handful at any station."
Last year, the White House announced it would hire 15,000 new immigration agents. James Tomsheck, former head of internal affairs for CBP, said at the time that hiring that many agents at once could lead to corruption and misconduct.
"They're just hiring whoever, and they don't teach them about international law or asylum or refugee status," Budd said. "They teach them how to catch immigrants and how to put them in jail, and that's it. They don't know anything."
Budd's biggest concern is the mental and emotional effects this will have on the children.
"Trump is basically holding children hostage for his wall, and he doesn't care who it affects," she said. "There's going to be kids that end up committing suicide, whether in custody or afterward, because of the trauma we're putting them through. This is going to be as shameful as the internment camps we had for the Japanese."
Action needs to be immediate, and it needs to come from within the CBP itself, Budd said.
"There's no excuse for these agents to not literally lay down their guns and badges and say that this is unlawful. Somebody has to stand up, has to say something. And the Border Patrol Council needs to stand up and stop following orders they know are unlawful," she said, referring to the labor union.
Budd said this is a defining moment for Americans.
"Are we just going to accept this and move on to something else, something else that he throws out there that inflames us? Or are we going to stand up and do something about it?" she asked.
"I'm not going to stay quiet," she added.
Support HuffPost
The Stakes Have Never Been Higher
Popular in the Community