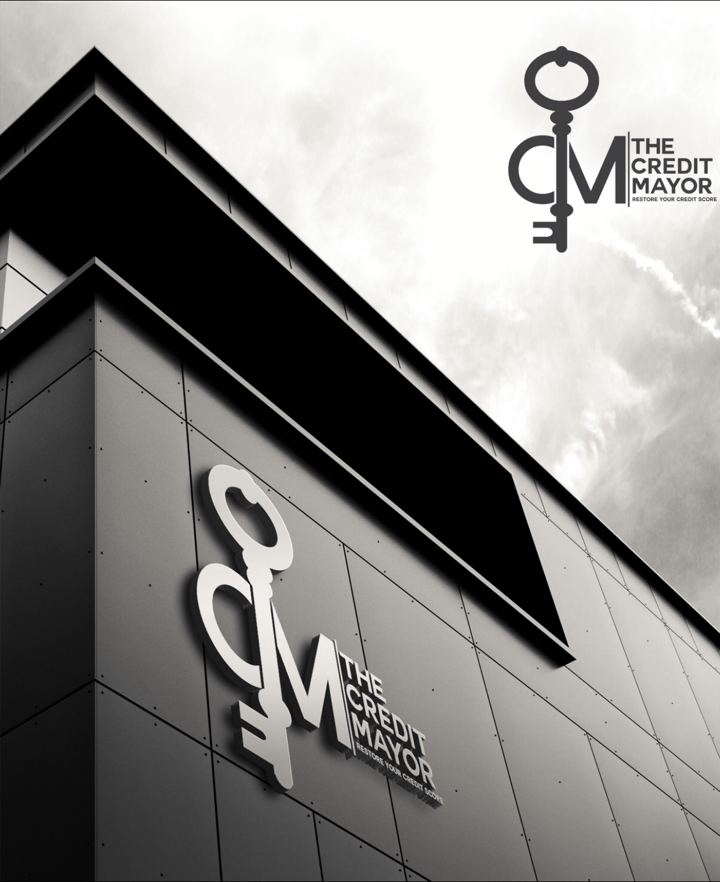 For the last few years Chris has been working in the cannabis industry, specifically in Southern California advising ambitious cannapreneurs on how to secure cultivation licenses, as well as helping them navigate the political climate in the area. Chris noticed a trend with some of the folks who wanted to enter into the "green rush", not only did they lack political clout, or access to capital, many of them also had bad credit. And Chris wanted to do something.
Just over a year ago, Chris reached out to Alfred Nickson, aka The Credit King through a Baller Alert post. Alfred is currently the youngest Senior Vice President at Financial Education Services, a credit restoration company at the age of 25. Alfred has "helped quite a few people become six figure earners" with just 20 months in the business. Alfred leverages social media by working with influencers to "get the word out to a massive amount of people."
When I told Chris it sounded like a ponzi scheme he assured me it wasn't, "think Avon and Herbalife and not so much - we're focused on providing financial education." Since officially joining the business as an agent in April of this year, Chris has already become a VP - just so you know, there are nearly 20k agents nationwide and less than 100 are VP's.
Chris shared not only how impactful FES has been for him, but also one of his colleagues — mentor, author and motivational speaker Nicola Smith Jackson. Nicola is a Senior Regional Vice President with FES and she's been with the company a little over three and a half years. I asked Nicola to share how FES personally helped her with her credit and what made her want to join the organization and she had this to say:
It all started with me having a $50,000 IRS tax lien (in error) that was added to my credit report that took my 760 credit score to a 580 overnight. I say the tax lien was an error because I was paying my tax bill and couldn't understand why the balance was increasing vs decreasing. I had paid CPA's and tax professionals to help me with this issue to no avail. A friend shared FES with me and when I enrolled I called the corporate office to get advice on where to start with my tax lien and they gave me the exact language and questions to ask about the lien. After further review it was discovered that my payments of over 3 years to IRS were being allocated to someone else's account. After this experience I became not only passionate but an advocate for others who may be clueless about their rights as a consumer especially when it comes to their personal finances including their credit.  I began sharing my experience with friends and family to realize that most of them had some sort of credit challenge. I would have never known because a persons credit is not normally a topic of discussion because most are embarrassed to talk about it, but we are disrupting those thought processes for many.
For Chris, FES serves as a platform where people can be financially empowered as well as meet financial goals. And he wants to help people on a massive scale improve their credit. He's already signed up Bishop Noel Jones, pastor of City of Refuge Church in Los Angeles and former cast member of Preachers of LA as an agent. Along with Aide Castro, a Lynwood, California council member. Side-note, Under Aide's leadership, Lynwood was the first Los Angeles city to allow marijuana cultivation. Both of these people, Chris says are adamant about helping communities throughout their regions by helping them improve their credit scores as well as empowering them to take back their buying power.
I personally suffered from less than stellar credit, I even discussed it once on The Breakfast Club. I know how hard and embarrassing it can be to face the debt and bill collectors that are not only calling you but also mailing stuff to your home! With the help of a local service here in New York, I was able to pay off my debt and get my student loans under control. However, I was left wondering what the next step was — what do I do now that my credit card debt is paid off and on top of that I'm a freelancer with fluctuating income. Because, let's he honest, there is no "adulting" handbook that you get with your high school diploma - so I didn't know where to start. It looks like FES has many of those issues sorted out. Take a look below at the FES Protection Plan.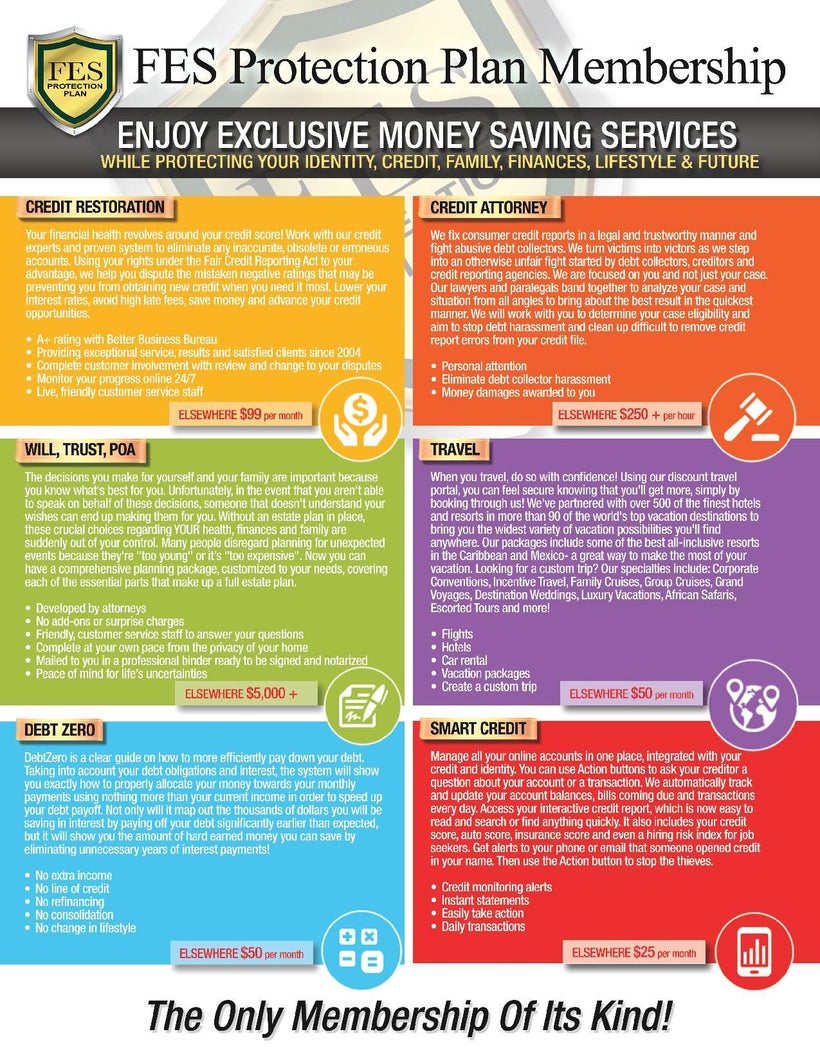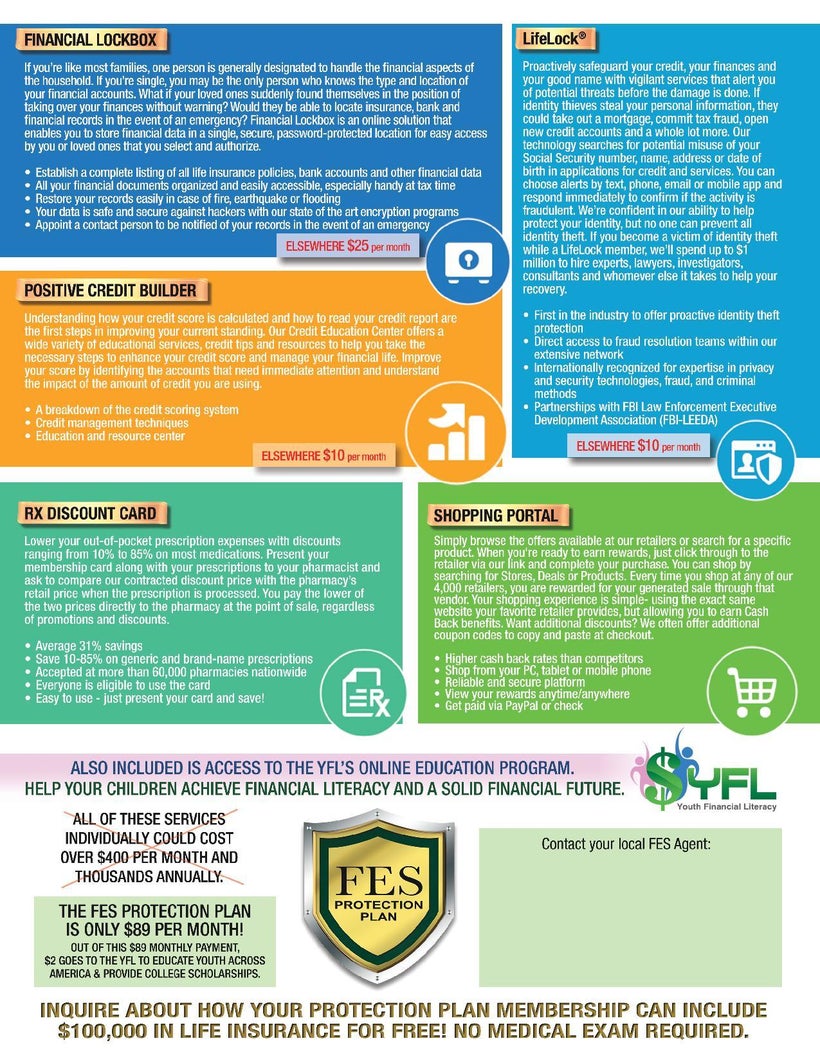 Chris is not only on a mission to transform communities through the healing cannabis plant, but also by helping others help themselves by improving their financial standing. FES host weekly meetings across the nation in cities like: Atlanta, Tampa, Miami and Detroit. They provide the information Chris says "we're not privy to, because we're not talking about what our FICO score means." Regarding the importance of having stellar credit he says:
It's the foundation to be able to provide for your family and to be accountable in society, people judge you by what you can afford. People care about stuff like that.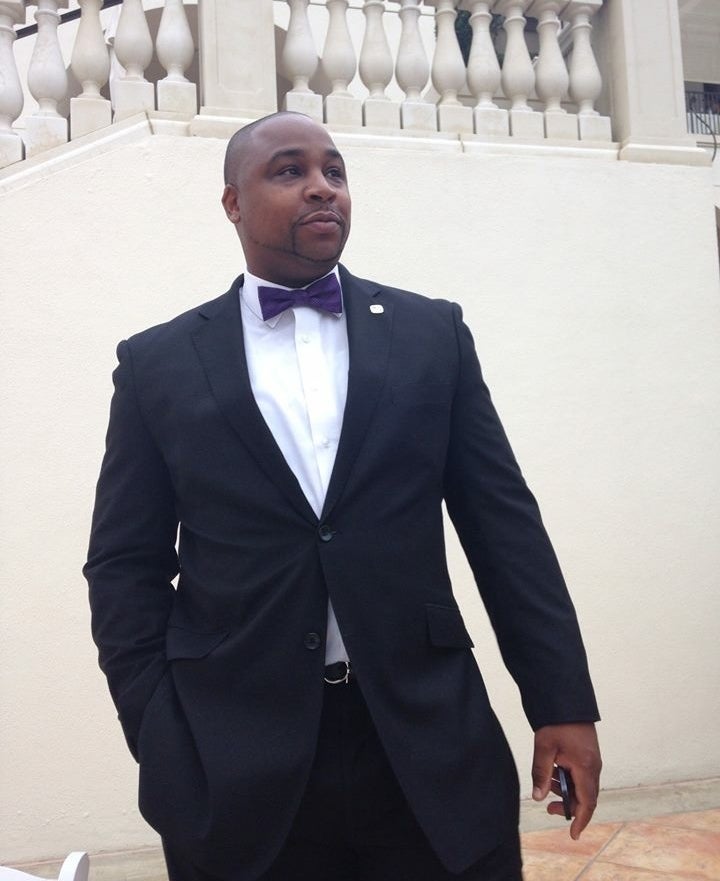 Calling all HuffPost superfans!
Sign up for membership to become a founding member and help shape HuffPost's next chapter
This post was published on the now-closed HuffPost Contributor platform. Contributors control their own work and posted freely to our site. If you need to flag this entry as abusive,
send us an email
.