Former Gwinnett County Sgt. Michael Bongiovanni and former Master Police Officer Robert McDonald, who were both fired after the April 12, 2017, incident, were hit with a 10-count indictment on Wednesday.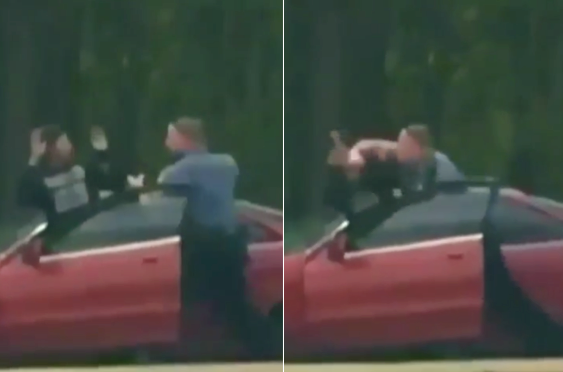 One video shows Hollins holding his hands in the air before an officer appears to punch him in the face. Another shows him lying handcuffed on the ground as a second officer runs up and appears to stomp on his head. Hollins, who was left bloody and bruised, was also allegedly hit with a stun gun.
Both men were previously charged one count of violation of oath of office, which is a felony, and one count of battery, which is a misdemeanor.
The latest charges against them include battery, violation of oath of office, making false official certificates or writings, and aggravated assault, which stems from an officer allegedly pointing a firearm at Hollins' head, according to a copy of the indictment obtained by HuffPost.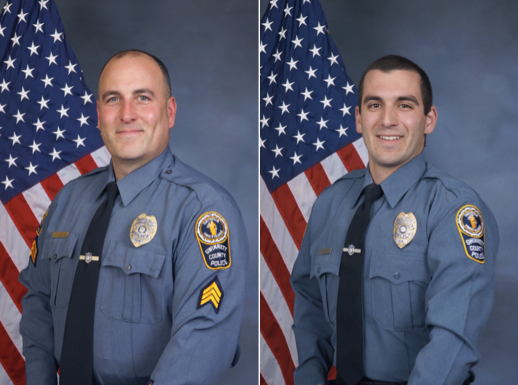 Lawyers for both officers have denied wrongdoing and said they plan to fight the charges.
"Bongiovanni, in a split-second, highly intense situation of de-escalating the situation, did everything he was trained to," the former officer's attorney Mike Puglise told CBS 46.
The initial charges brought by the officers against Hollins ― including obstruction of a law enforcement officer, driving without a license plate, not using a turn signal and carrying less than an ounce of marijuana ― have been dropped.
The Gwinnett County Solicitor's Office also dropped 89 unrelated criminal cases last year in which Bongiovanni or McDonald was the principal officer or a necessary witness. The office reasoned at the time that the two men no longer had credibility and therefore could not "be relied upon as witnesses in any pending prosecution."
Popular in the Community