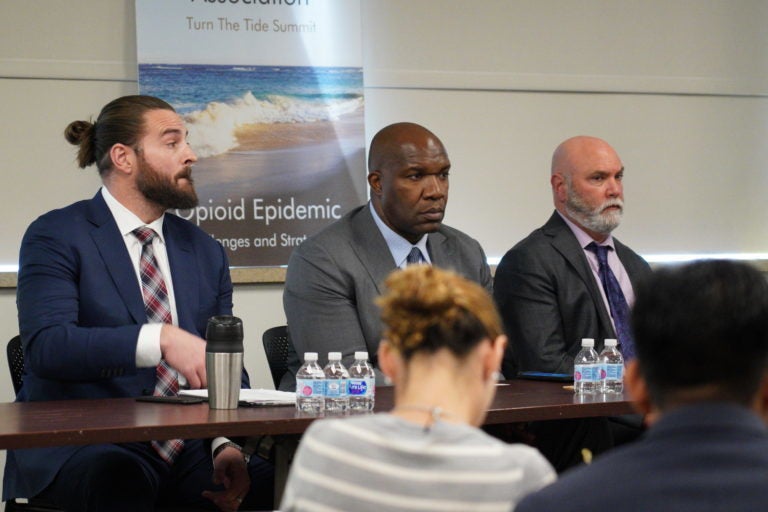 Addressing challenges and strategies to combat America's opioid epidemic, at Camden's Cooper Medical School of Rowan University last week, the Former DEA Supervisory Special Agent and President of The TITAN Group said "As various strategies for addressing the rising tide of addiction and abuse of opioid pain medications were discussed, one of the issues that came up was the stigma of opioid addiction."
"No one chose to be an addict," said Teitelman, who "never once" in his 26 years in the field meet "someone that wanted to be an addict."
Citing "a lack of willingness to discuss the epidemic, particularly for anyone who has dealt with opioid abuse firsthand," the expert in "all things drugs" said "those who have lost someone to opioid addiction, or who are currently dealing with an addicted loved one, don't want to talk about it."
Referencing Governor Christie's keynote address, Teitelman said the opioid crisis in America is a "silent epidemic."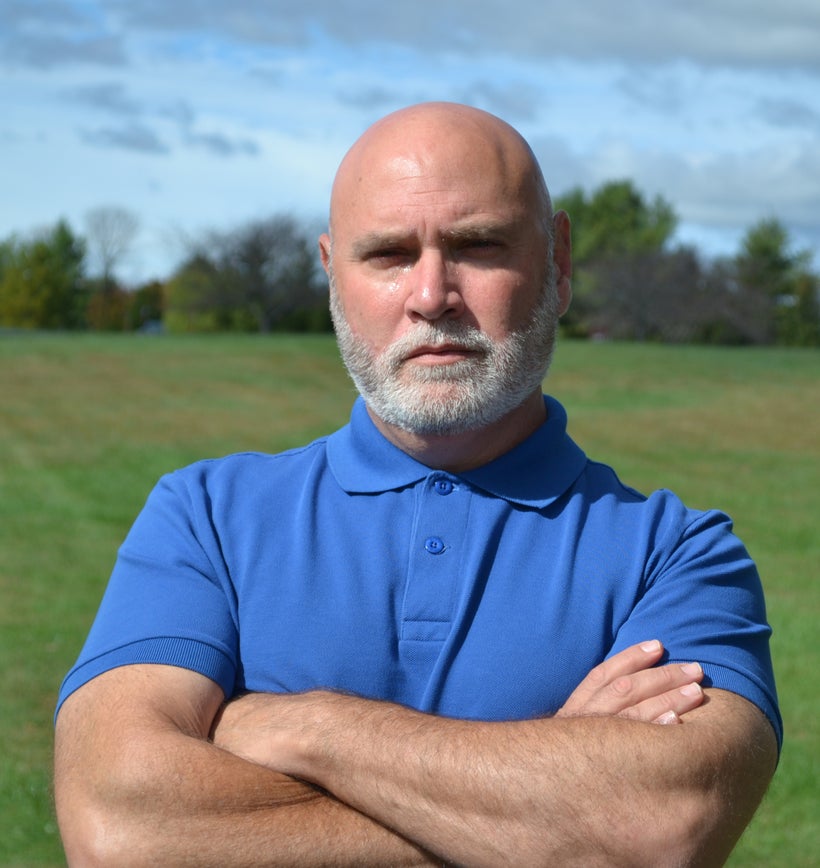 "Stigma says that it's a choice that individuals have taken, one they can control, and one that results from being morally inferior. More than a judgment of the behavior, the stigma around addiction casts judgment upon the person, leading to feelings of disdain," said Teitelman. 
"Such stigmas perpetuate feelings of shame, an emotion closely linked to fear. The combination of shame and fear together can be lethal," said the author who has studied the drug industry for the past 32 years.
A volunteer with Power Forward, a nonprofit organization dedicated to ending the stigma of opioid addiction, Teitelman's personal experience with opioids are rooted in his days as a high school and college student-athlete that left him with a long list of injuries and significant chronic pain.
During the summit, Teitelman joined several medical experts and former professional athletes from Athletes For CARE, a nonprofit raising awareness of issues concerning current and former professional athletes, one being addiction to pain medications due to injuries incurred while competing.
Speaking on how he took a "dark turn" while using pain medications to stay on the field, Former NFL Offensive Lineman for the Philadelphia Eagles and Indianapolis Colts, Todd Herremans, commented on the crisis with fellow Athletes For CARE Ambassadors, Super Bowl champion Marvin Washington and Former Philadelphia Flyers enforcer, Riley Cote.
"It's not something you talk about," Cote said. "There are a lot of people making money off people dying. We need to speak up and have the tough conversations and dialogue to end this epidemic."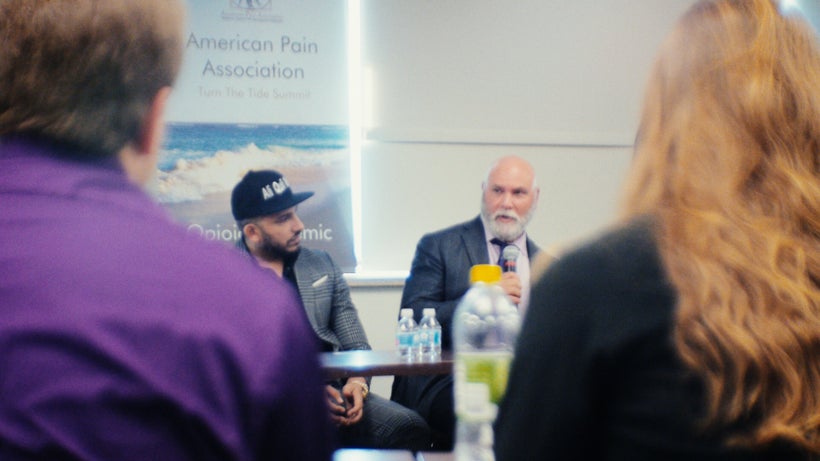 "We each have a role to play in shaping social stigma around opioid addiction and substance use disorders," said Teitelman. 
"Rather than perpetuating the societal shame that is contributing to a national crisis, we can help reduce it by sharing our experiences, extending support and cultivating a safe environment for those dealing with addiction.
"Together, we can be the community that encourages others to pursue their potential, rather than hide their struggles.," Teitelman said.
Calling all HuffPost superfans!
Sign up for membership to become a founding member and help shape HuffPost's next chapter
This post was published on the now-closed HuffPost Contributor platform. Contributors control their own work and posted freely to our site. If you need to flag this entry as abusive,
send us an email
.