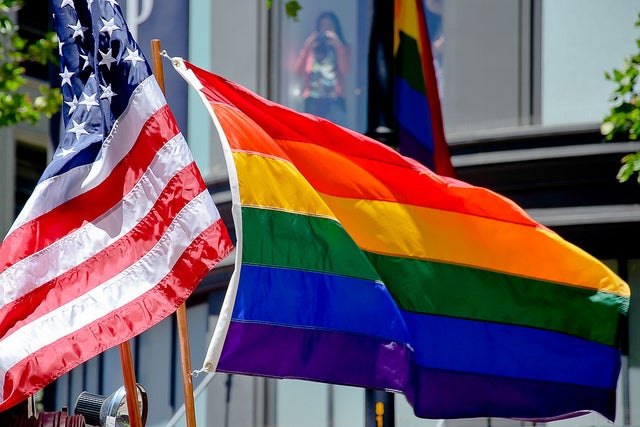 UNITED STATES – The Former Ex-Gay Leader Alliance (FELA), a coalition of former leaders and founders of conversion/ex-gay therapy, denounce the recent decision by the Republican Party's Platform Committee's recommendation essentially affirming so-called "conversion therapy" as a plank in the GOP Platform. The recommendations of the committee will be voted on at the Republican National Convention, being held next week.
Conversion Therapy—one of the terms used to describe attempts to change a person's sexual orientation—has been debunked and discredited by research and science, and its use is universally rejected by medical and mental health professionals. Several states and cities have banned its use for minors since it's been shown to cause long-term mental and emotional damage to those who endure these programs.
This form of "therapy," also known as reparative therapy, ex-gay treatments and sexual orientation change efforts (SOCE), is only promoted in the most extreme of religious communities and organizations, such as the one headed by Tony Perkins, who pushed this item through the Platform Committee. Perkin's organization, the Family Research Council, is listed as an Extremist Group by the Southern Poverty Law Center (SPLC) for its unrelenting and deceptive attacks on LGBT people.
FELA represents more than 50 years of experience, made up of those who founded or once led these groups, and we can attest to the emotional and spiritual damage caused to men, women, children and their families.
We call on the Republican Party to reject this dangerous recommendation. This is not about partisanship, it's about the health and welfare of our young people.
Brad Allen
Lay Leader Volunteer (2005-2007)
Church Network Coordinator (2007)
Exodus International
Darlene Bogle
Founder, Director, Counselor
Paraklete Ministries (1985 to 1992)
Michael Bussee
EXIT (1974-1979)
Co-founder Exodus International (1976-1979)
Alan Chambers
President, Exodus International (2001-2013)
Catherine Chapman
Project Coordinator (2000-2003)
Women's Ministry Director (2005-2007)
Portland Fellowship
Jeremy Marks
Founder
Courage UK (1988 – 2012)
Exodus Europe (1988 – 1999)
John Paulk
Love in Action Leadership Team (1989-1993)
Public Relations Director, Portland Fellowship (1996-98)
Founder-Director, Love Won Out (1998-2003)
Exodus International Board of Directors (1998-2003)
Bill Prickett
Founder, Executive Director
Coming Back (1986-1988)
Tim Rymel
Outreach Director
Love in Action (1991-1996)
Yvette Cantu Schneider
Executive Director (2001-2005) Living in Victory Ministry
Consultant, Athletes in Action and Fellowship of Christian Athletes (2002-2007)
Director of Women's Ministry, Exodus International (2008-2011)
Policy analyst, Family Research Council (1998-2011)
John J. Smid
Staff Member (1987-1990) Executive Director, Love In Action (1990-2008)
Exodus International Board of Directors (1990-1995; 2002-2008)
Randy Thomas
Executive Director, Living Hope Ministries (1999 to 2002)
Staff member, Executive Vice President, Exodus International (2002-2013)
Kevin White
Manager of Exodus Books, Exodus International (2006-2008)


Popular in the Community