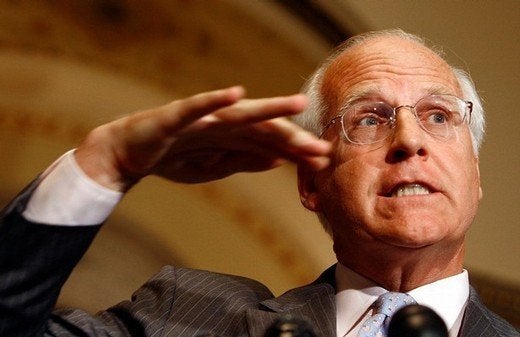 Two former Republican members of Congress have accused their GOP colleagues of putting party politics over the Constitution during the Bush years, arguing that they failed dramatically to check the White House's use of executive powers.
Former Reps. Mickey Edwards (R-Okla.) and Chris Shays (R-Conn.) made the argument that if the Republican-controlled Congress had exhibited greater oversight during former President George W. Bush's time in office, they could have prevented some of the most calamitous results of that administration and even saved thousands of lives.
Speaking at a panel on congressional oversight powers, Shays argued that had more members of Congress, including Republicans, gone to Iraq and visited Abu Ghraib, prisoner abuses would have come to light sooner.
"That would have alerted the administration to what was happening, the command authority to what was happening and it probably would have saved a 1,000 lives," Shays said. Shays said the Bush White House abused its powers in a way that resulted in many of the domestic and international problems that have unfolded recently.
"This past Republican Congress hurt this administration by not having some hearings," said the Connecticut Republican. "Had we had hearings it would have nipped those problems in the bud."
Edwards was even more critical. He mocked members of Congress when it came to flexing their constitutional oversight authority. In particular, he lamented the House Republican lawmakers' unified opposition to holding hearings to investigate the firing of U.S. Attorneys by the Bush White House.
"One of the most shocking things was when the House voted to hold [Counsel Harriet] Miers and [Chief of Staff Josh] Bolten in contempt because they refused to obey a congressional subpoena," said Edwards. "Every single member of my party, except for three, walked out. Members of Congress walked out of the chamber rather than stand up as members of Congress so that congressional subpoena (would) be obeyed. Party trumped Constitution."
Both Shays and Edwards were known while in office to be relatively independent political figures who were willing to criticize their own party. Edwards left office in 1993, Shays in 2008. The event at which they spoke was entitled "Congress vs. the President: The Scope and Limits of Congressional Oversight Powers." It was hosted by the Constitution Project & Project on Government Oversight.