Indiana state treasurer Richard Mourdock, who mounted an unsuccessful bid for U.S. Senate in 2012, says America is going the way of Hitler's Nazi Germany.
Mourdock broke down the comparison in detail on Saturday, the day after the 70th anniversary of D-Day and the Battle of Normandy.
"The people of Germany in a free election selected the Nazi party because they made great promises that appealed to them because they were desperate and destitute. And why is that? Because Germany was bankrupt," he told a supportive crowd at the Indiana Republican Convention in Fort Wayne, according to the Indy Star.
"The truth is, 70 years later, we are drifting on the tides toward another beachhead and it is the bankruptcy of the United States of America," he added.
"Over the next several years, every time a program began to fall apart, Mr. Hitler's party was very, very good at dividing Germany by pointing to this group or that group," he said. "First they went after their political opponents. Then they went after the aristocrats. Then they went after the trade unionists. And ultimately of course they went after the Jews. They deprived them of their property, their rights, their citizenship, and for millions their humanity. Because they were bankrupt!"
Democrats called on Indiana Gov. Mike Pence (R) to denounce the "ugly" comments.
"Not only has your Party endorsed your candidacy in the past, your ugly words don't belong anywhere in the Hoosier political dialogue and should be derided by Gov. Pence and our state's leadership immediately," said Indiana Democratic Chairman John Zody.
Mourdock's candidacy against then-Rep. Joe Donnelly (D-Ind.) went down in flames after he declared his opposition to aborting pregnancies conceived in rape because "it is something that God intended to happen."
Before You Go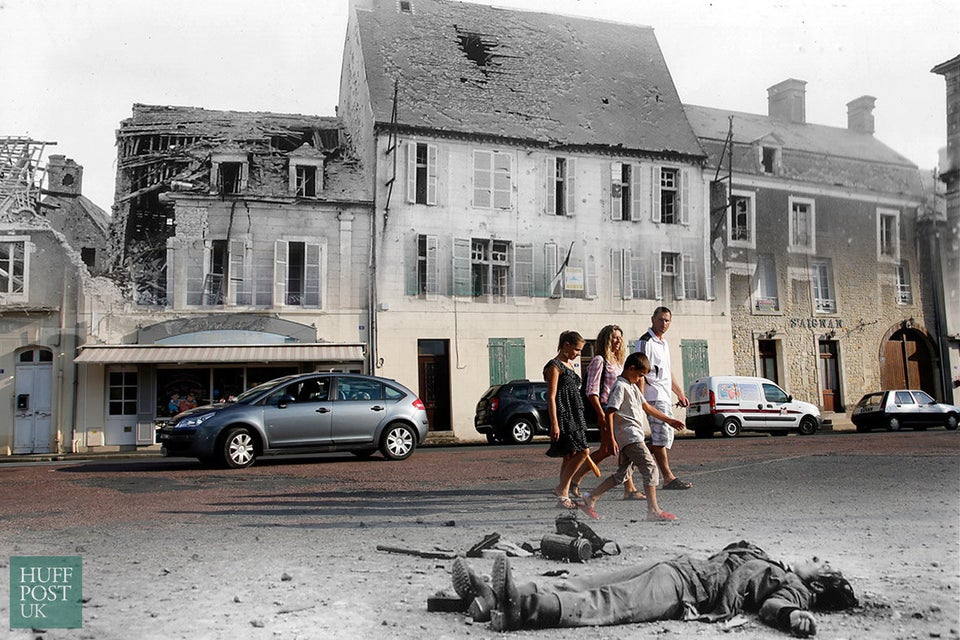 D-Day Landing Sites Then And Now
Popular in the Community