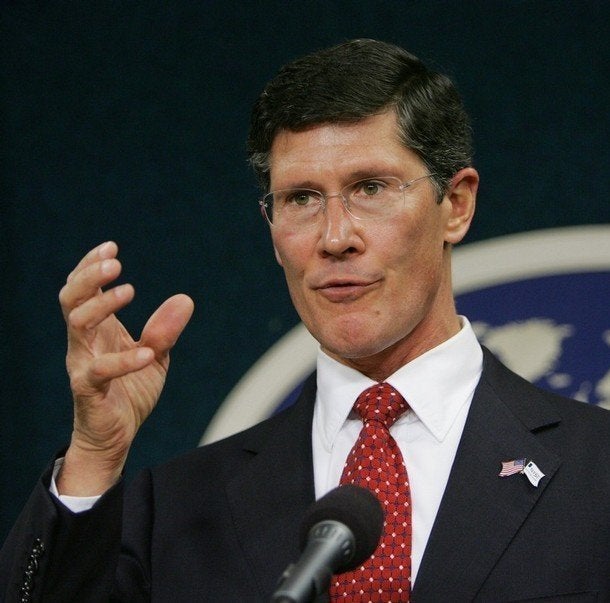 What a difference a meltdown makes.
Just months ago, John Thain was CEO of Merrill Lynch, a top backer of presidential candidate John McCain, and widely talked of as in line for a top White House economic position should his man win on Election Day.
Instead, Thain has been fired in disgrace after Merrill was taken over by Bank of America and tarred for spending 1.2 million dollars on a Merrill office renovation and $87,000 for a rug in those new digs.
And McCain is again a Senator from the state of Arizona, uninterested in talking about his old friend.
"I haven't had a chance to look into it. I really haven't. I haven't had a chance to absorb it," McCain said when asked by the Huffington Post about Thain's plight.
For his own part, Thain is taking baby-steps to rehabilitate himself. No more fizz for Thain, at least while the economy's in freefall.
Thain "was having dinner at San Pietro last week with BlackRock Chairman Larry Fink. He loudly told the waiter, for all to hear, "under the circumstances with this tough economy, I think I'll have tap water," the New York Post reports.
The giving-back won't stop there. Thain told CNBC Monday that he plans to return the money spent renovating the office, calling it "a mistake in the light of the world we live in today."
Calling all HuffPost superfans!
Sign up for membership to become a founding member and help shape HuffPost's next chapter