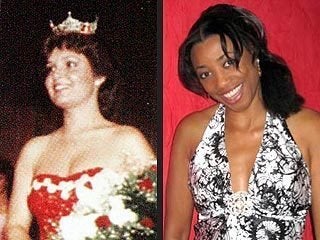 A former Miss Alaska knows what it's like to run against Sarah Palin - and win.
"My first impression was, 'Oh my God, she's gorgeous, she'll probably be the one who wins,' " the Fairbanks-reared Maryline Blackburn, today a recording artist in Atlanta, told that city's Journal-Constitution about the 1984 Miss Alaska beauty pageant. Palin competed under her maiden name, Sarah Heath.
"She had this look about her, this look in her eyes that tells you she's calculating, figuring out, 'how am I going to win this competition?,' " Blackburn recalls. "There was a determination there."
But there was no crown. That went to Blackburn, who became Alaska's first African-American representative to the Miss America pageant.
Popular in the Community