Several former Miss USA and Miss America competitors are sounding off on how thin many of the Miss USA contestants appeared on Sunday night. Whether or not you've been tracking the changes over the years, it's plain to see that these Miss USA finalists tended to fit a standard physical shape not unlike that of a runway model: lean, toned and very slender.
"The girls, I thought, were much too thin," said Miss America 2008 Kirsten Haglund, speaking with other former pageant queens on HuffPost Live. "I agree that if you would have tested their BMIs that they probably would have been much too thin. And that's the standard in the modeling industry and the fashion industry as well."
It wasn't always this way. "I realize that 10 years ago, when I was Miss USA, I was a lot thinner too, only because I was younger and active. I was an athlete. I wasn't that thin. And I agree that it's going in a way where girls are just super thin," Castillo noted.
And it's that unspoken example that today's pageant alumni are concerned about. "I personally don't love the swimsuit competition -- I think it could go," said Haglund. As it stands, the Miss America and Miss USA contestants are presented as ideal women, role models to emulate in every way -- and that will inevitably include body shape.
Do you think today's pageant competitors are setting an unrealistic, unhealthy example when it comes to body image? Watch clips from the conversation in the video above and check out the full segment on HuffPost Live.
Miss USA 2013 contestants: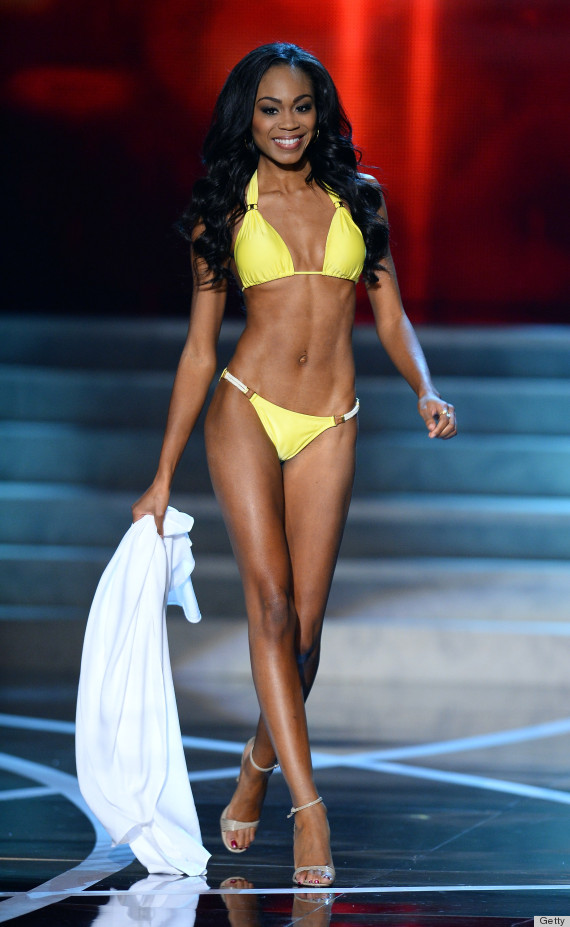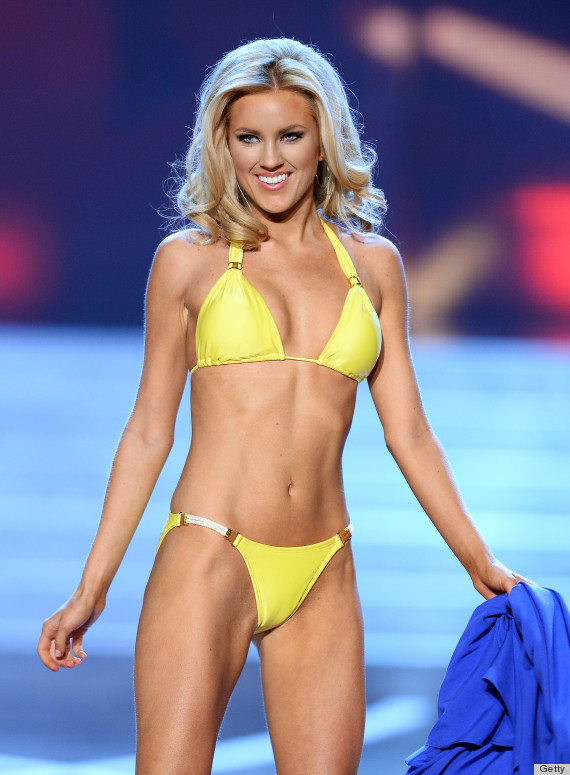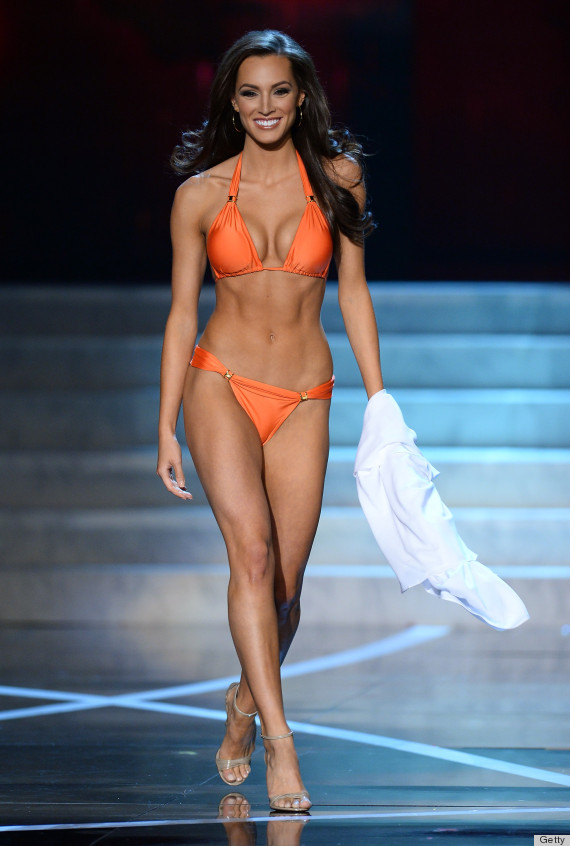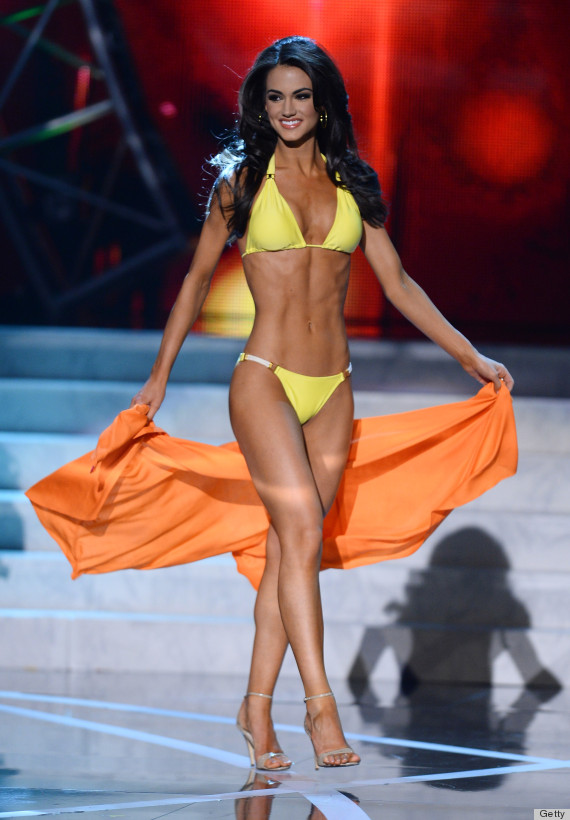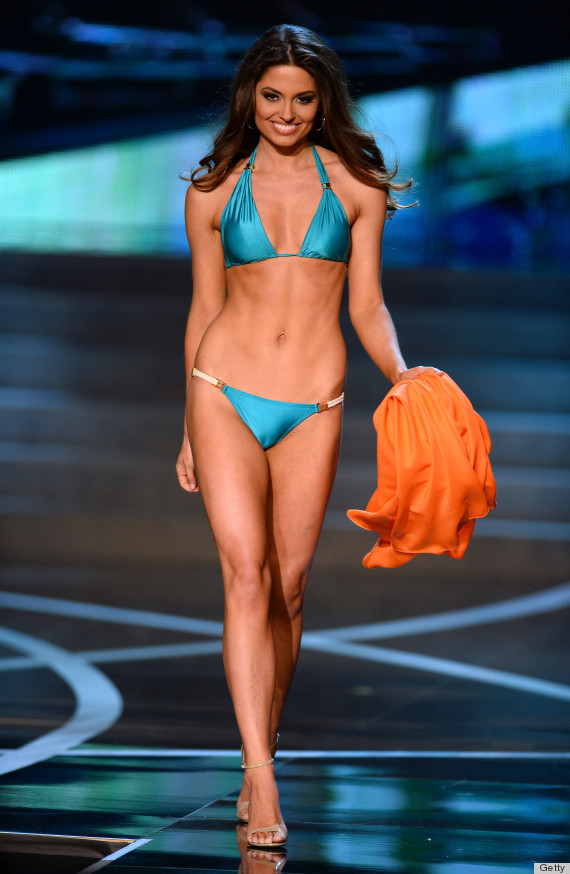 What pageant queens used to look like: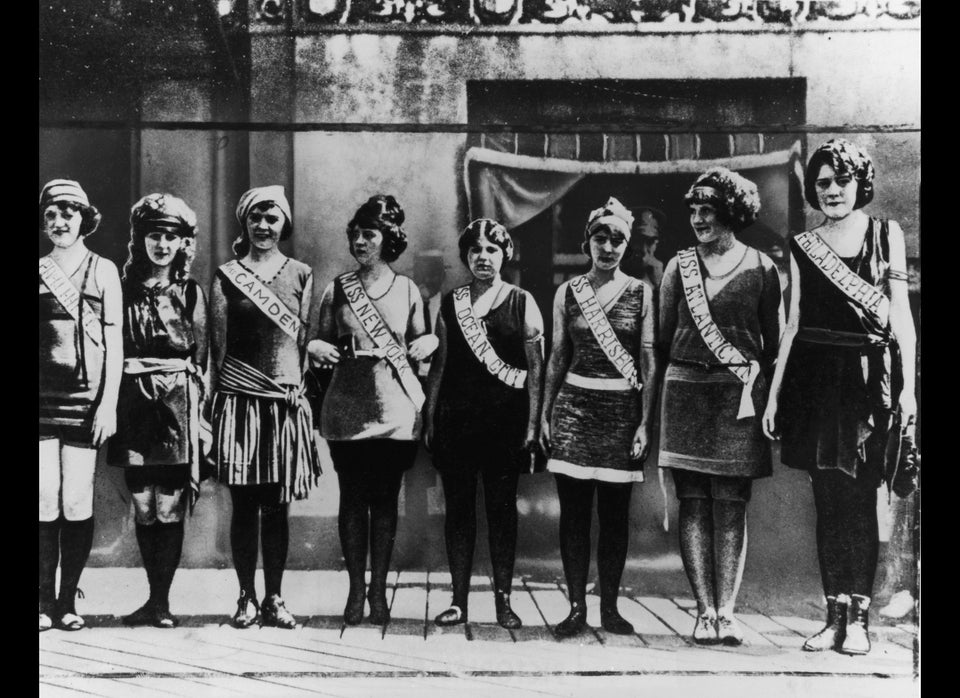 Miss America Through The Years
Support HuffPost
A No-B.S. Guide To Life
Related
Popular in the Community