Former Miss Universe Alicia Machado became a U.S. citizen on Friday, just in time to cast her vote against the man who she says taunted her about her weight and accent when she was 19 years old: former pageant owner and current GOP presidential nominee Donald Trump.
The Venezuelan-born pageant winner, who took the oath of allegiance in Miami, shared the big news on Instagram. "[I'm] so proud and inspiration to be a U.S. Citizen! I'll be voting!" she wrote in the caption, adding that she will be investing all of her power and support in Hillary Clinton.
"Miss Housekeeping and miss Piggy Can Vote," she added, referencing the cruel names she's said Trump used to taunt her.
In May, Machado told Inside Edition she faced verbal abuse from Trump "all the time," commenting that she gained weight after she was crowned Miss Universe in 1996.
"He called me Miss Piggy," she said. "I was very depressed."
Trump publicly called the former pageant queen an "eating machine" in an interview with Howard Stern and has even admitted to pressuring her to lose weight.
Machado also told Inside Edition that Trump made fun of her accent and called her "Miss Housekeeping."
Following the May report, Clinton tweeted her support for Machado. "Congratulations on becoming a U.S. citizen, Alicia. Enjoy casting that vote." Oh, she will.
Speaking with Inside Edition Friday, Machado said she became American citizen for her daughter, her country and to exercise her right to vote. "The United States is in a very important moment and we need to take the power to go and vote," she said.
Now Machado, who recently appeared in an endorsement photo for Clinton, is dedicating her time to encouraging other Latinos to register to vote.
Before You Go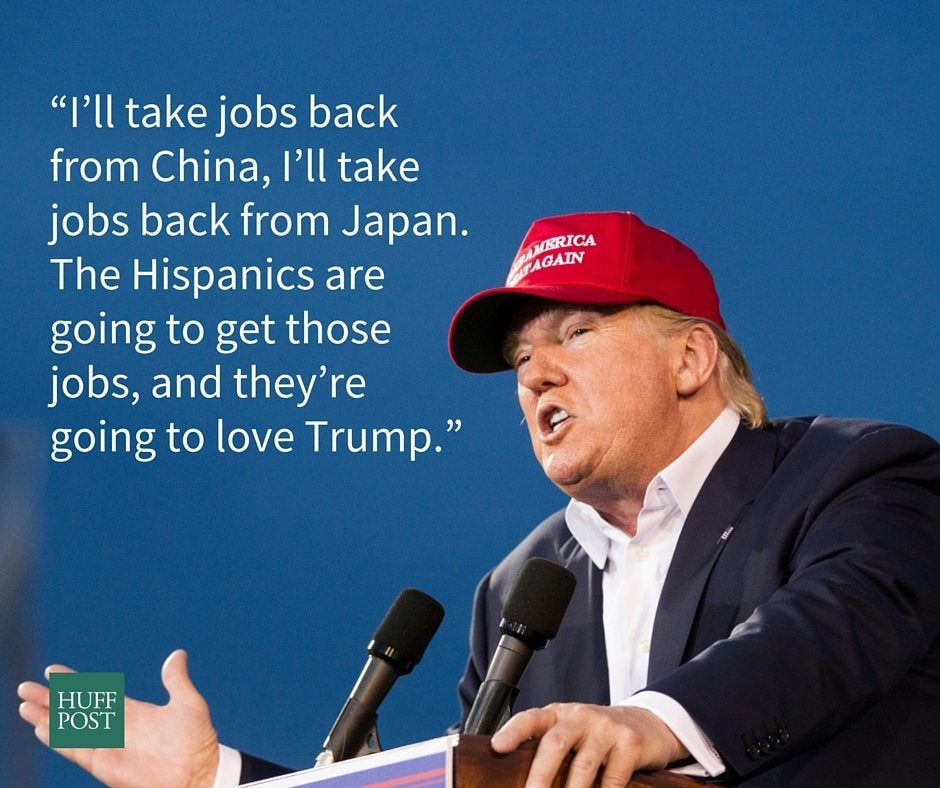 9 Other Absurd Things Donald Trump Has Said About Latinos
Popular in the Community