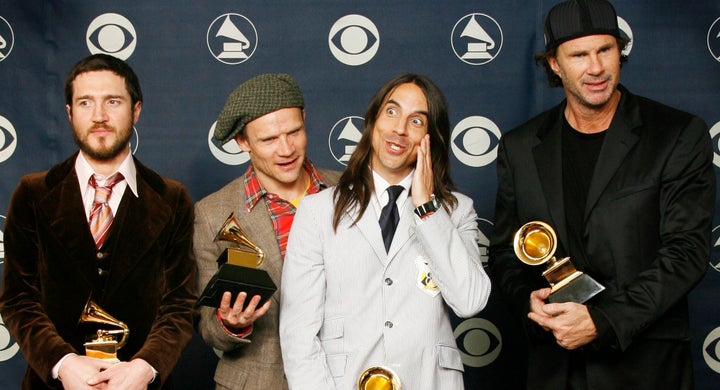 "Every time I'm reminded that the Red Hot Chili Peppers exist, I lose my mind."
"Twenty-five years ago, when I worked at Epic, I had a fucked up experience with the Chili Peppers," Farman wrote, in a post published last week on her personal blog Live From The Grayish Carpet. "The incident was about a 3 on the 1-10 scale of sexual harassment in the music business of the '80s and '90s, and I never consciously thought it was that big a deal."
In the early '90s, the Chili Peppers were in their prime. (The band's smash hit album, "Blood Sugar Sex Magik," was released in September 1991.) At that time, Farman was an associate director of media and artist relations for the Epic Record's West Coast division. Farman wrote that she had no interest in signing the Chili Peppers, but she met with the band as a favor to an A&R friend:
At first I refused to even go to a meeting with the band. The A&R guy was a friend, though, and after an hour of talking about it, I reluctantly agreed to attend. At the meeting, I did a credible impression of a person who didn't think the Chili Peppers were assholes or that their music was completely fucking horrible; I talked enthusiastically about strategy, artist development and press campaigns, and I presented ideas on further establishing their image. None of them involved wearing socks on their dicks.
Farman wrote that she invited two of the RCHP bandmates to see the storage room at Epic after the meeting:
Afterwards, I took two of the Chili Peppers to the storage room where we kept the box sets and CDs. As we looked in the cabinet, they pressed up against me and told me about all of the ways we could make a super sexy sandwich.

At first, I thought they were joking. When I realized they weren't, I ran from the storage room to my office, where I closed my door, sat down at my desk, and cried. I was humiliated and weirdly ashamed, and embarrassed that I was humiliated and weirdly ashamed. There was far worse going on in the music industry at the time, and I thought I was a badass. Being a victim didn't fit my self-perception.
The Huffington Post reached out to The Red Hot Chili Pepper's agency but did not hear back by the time of publication.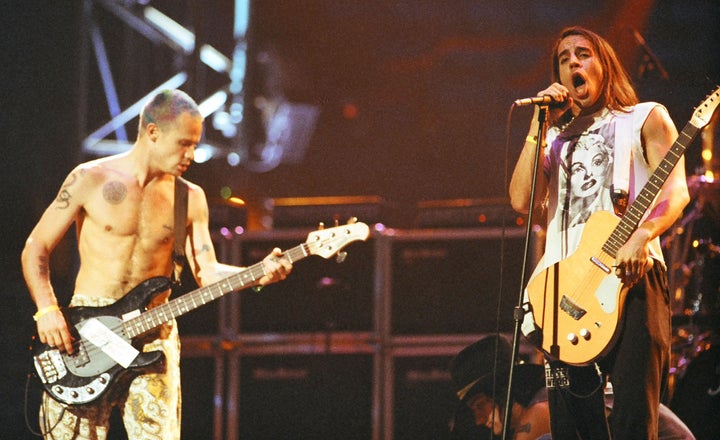 "Most of the women I know who worked in the music business in the late '80s and early '90s put up with sexual harassment. We didn't talk about it to our friends, for the most part, and not many of us took any action," Farman wrote. "We were ashamed or afraid or didn't think we'd be believed. We thought we'd be blamed, or worse, we blamed ourselves. We didn't want to be perceived as weak, and we thought that in order to succeed, we just had to put up with it."
Farman ended her essay on a powerful and haunting note, writing: "Fuck the Red Hot Chili Peppers and the misogynistic culture of the music industry that kept me from speaking up in 1991. I wish I had."
Read the rest of Farman's essay here.
Support HuffPost
The Stakes Have Never Been Higher
Related
Before You Go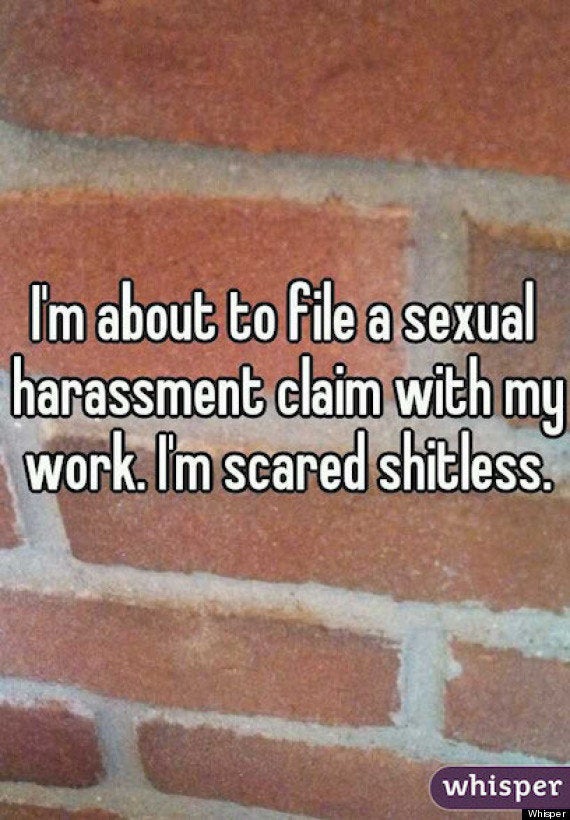 Women Who Reported Sexual Harassment
Popular in the Community