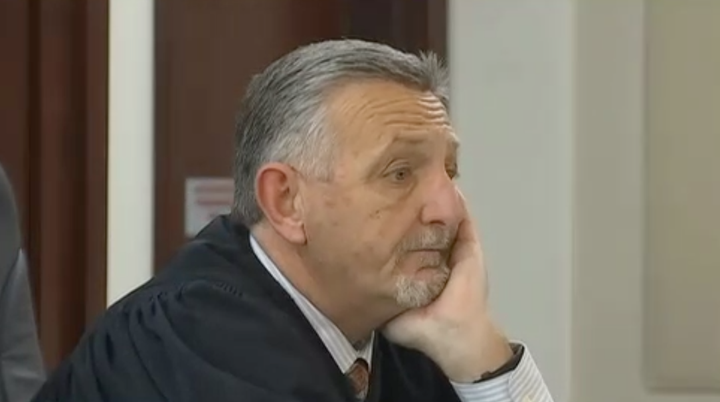 Casey Moreland, a former local judge in Nashville, Tennessee, awaits trial after federal prosecutors released a 25-page indictment last week charging that he erased court and traffic fines in exchange for sex with two women. 
Moreland allegedly went to great lengths to cover up his sexual misconduct and now faces the charges against him include obstruction of justice, witness tampering, theft from a federally funded program, embezzlement and destruction of evidence. He was previously indicted in April 2017 on five obstruction charges. With the new charges pending against him, he was arrested earlier this month and is being held without bail in a Kentucky jail. 
Moreland initially stepped down from his post as presiding judge in February 2017 after Nashville station WSMV-TV interviewed Natalie Amos, who said Moreland made her court and traffic fees go away and then pursued a sexual relationship with her.
Fees she owed totaling $1,200 were "just gone," Amos told WSMV, referring to the first time she encountered Moreland in July 2015. "I just really thought I was gonna get an extension and [the fine] just went away."
After Moreland waived her fees he reportedly texted her: "Your fees; fines and court cost are taken care of! You now officially owe me !! Haha." 
Their relationship didn't turn sexual, Amos said, until a year later when she needed help paying over $1,000 in traffic fines in order to get her driver's license back. Moreland reportedly helped dismiss Amos' fees and then propositioned her for sex. When Amos accepted and the two discussed details of where to meet, Moreland texted her: "Just be horny and naked!!" 
Moreland later used his standing as a judge to call off a police officer who had pulled Amos over during a routine traffic stop, according to the indictment. 
Amos reportedly thanked Moreland by text, to which he responded: "Just used my superpowers!!" and later, referring to a sexual encounter, texted, "My desk still has butt marks on it!!"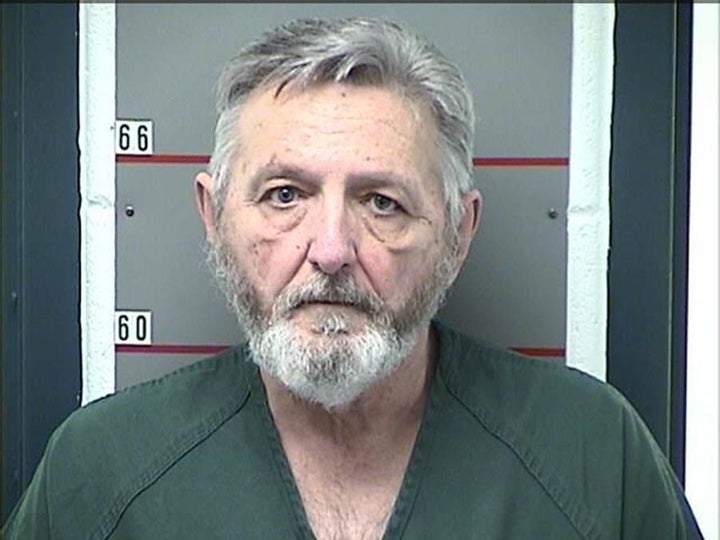 Amos said she was introduced to Moreland through her friend Leigh Terry, who claimed she had a similar relationship with the ex-judge. Terry committed suicide in May 2016 and it was the investigation into her death that led authorities to look into Moreland's behavior. In January 2017, The Nashville Scene reported that people close to Terry claimed she had slept with Moreland in exchange for favorable treatment of a DUI case. 
Moreland denied having sexual relationships with the women in a statement at that time to the new outlet 
He also said that "at no time did I intervene on their behalf during or after judgments were rendered by the appropriate courts" in their cases.
Prosecutors charge that before Moreland resigned from the bench in March 2017, he attempted to cover up his sexual misconduct. A month after he found out the FBI was investigating him, Moreland allegedly met with a person identified in court documents as "J.P." and said he would pay Amos $6,000 as hush money. 
Moreland reportedly enlisted J.P. to get Amos to sign an affidavit saying she fabricated their entire relationship. According to the most recent indictment, Moreland told J.P. to get Amos "liquored up real good" before bringing up the signing of the affidavit.
The affidavit said that Amos was "tricked" into giving the February 2017 interview with WSMV and the reporter paid her $2,500 to lie.
(Although Amos is not named in the indictment, local news outlets reported that she is the unnamed "Person 1" referred to throughout the document. The quotes used in the indictment also align with what Amos said in the original WSMV news reports.) 
The $6,000 Moreland was going to give Amos to keep her quiet allegedly came from other illegal activity.
According to prosecutors, Moreland and another staffer had been skimming money from the Davidson County Drug Treatment Court program, which is designed to provide an alternative to jail for defendants with substance abuse problems. Moreland, who presided over the program, allegedly pocketed money from defendants who had to pay between $500 and $750 to join the program. 
Both J.P. and the staffer who helped Moreland skim money ended up cooperating with the FBI in its investigation of Moreland. 
Moreland was taken into custody in April 2017 on the obstruction of justice charges and released on bond. He was taken into custody again on March 1. His trial is set for June.  
Calling all HuffPost superfans!
Sign up for membership to become a founding member and help shape HuffPost's next chapter