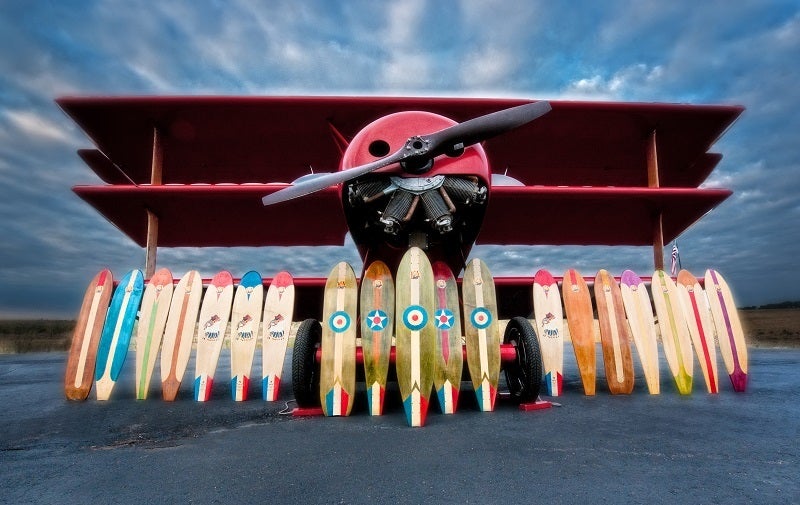 After leaving college with an engineering degree Mike Maloney decided he wanted to be a pilot. He joined the Navy and flew F14 Tomcats, being selected for Top Gun. He was deployed for various conflicts; Desert Storm, Operation Southern Watch and Somalia. After eight years of active duty he decided to get his Master's degree in Finance. He was offered an opportunity to fly for United Airlines followed that path for the next ten years, flying large aircraft such as the 777 and Airbus. The economy took a huge turn and it was time to do something different. He landed at a global environmental engineering company where he ran a black ops type program to monetize the firm's technology. This venture gave Mike an in depth knowledge of how to commercialize, grow and market infrastructure technologies through various means which would later serve him well as an entrepreneur. Eventually this led to a stint as CEO of a clean energy company. The company was well capitalized but the road was tough and challenging at all stages. After two years of success the venture investors decided it was time to make a change and Mike found himself looking for his next opportunity.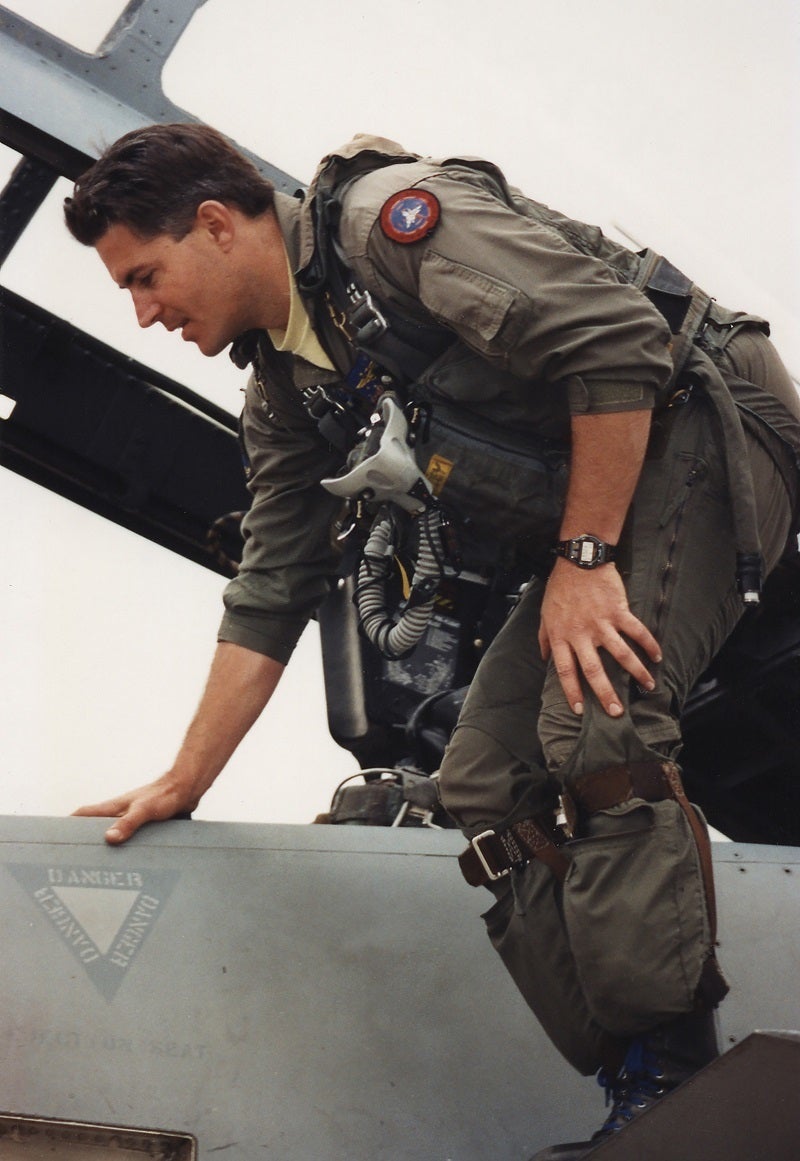 This became a crossroads in his life. At this point in his career many of his prior ventures had ended prematurely due to various market conditions or organizational shuffles that were out of his control.
"I can either view this as being a victim wherever I've gone, or on the other hand I can look at my career with all of its twists and turns and understand that now I have the opportunity to do whatever I want to do."
His prior experiences had put him in a place of starting companies for others. Now was time to start a company for himself. He'd thought about acquiring various technologies from prior connections but at the time the capital markets wouldn't support the significant cash that would be needed to get them to market.
Mike lives near a local college and noticed some youth riding longboards. He saw an opportunity to yet again step outside of his comfort zone, buy one of these boards to learn how to ride it. There was something there that was screaming that an opportunity was in the waiting. All the typical reservations came to Mike's mind.
"I have nothing in common with the skateboard culture, there's nothing there stylistically or culturally that appeals to me, but I could fix that with brand and performance."
After many sleepless nights Mike decided it was time to jump in and start researching the longboard market. He found that the entry cost was low and the demographic was heavily skewed to young males. Mike saw the opportunity; expand the longboarding market to focus on women and the mainstream active lifestyle demographic. There were other resurgent market stories with similar trends that stood out; beach cruiser bicycles and paddle boards.
"Why couldn't the longboard skateboard have a massive explosion into the mainstream action sports market? We just need the right product, with the right technology and the right brand."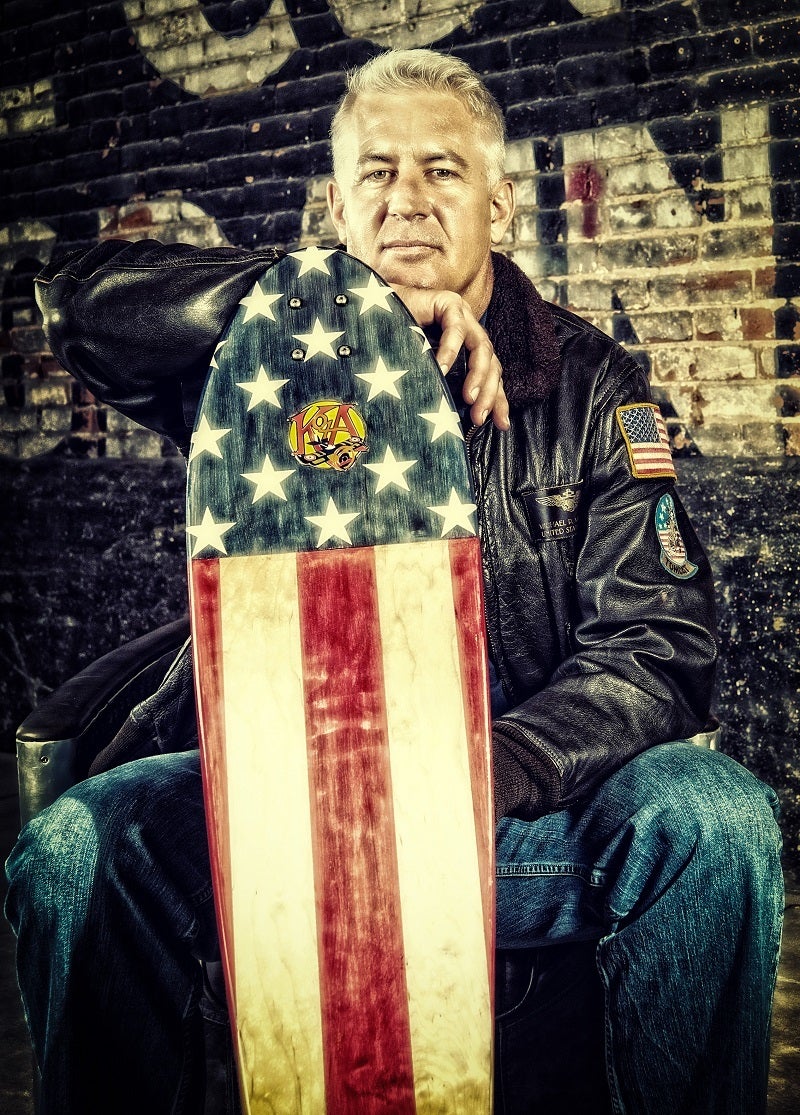 KOTA Longboards was officially born! Throughout his career Mike had a strong sense of eroding ethics, standards and conduct in the business community. He was insistent that the KOTA brand stand for the highest standards of quality and ethics. KOTA is an acronym for Knights of the Air which stands for a code of honor, integrity, courage, and esprit de corps which has been the hallmark of fighter aviation going back to World War One.
"KOTA is way more than a longboard skateboard company, that's our core hard good but we are a brand company."
The brand demographic ranges from the young professional, late 20's to early 30's, to the retiree in their 60's and 70's. The heart of KOTA's market is 35 to 55, 40% women.
Feedback from women indicates they've traditionally felt alienated by the culture of a skate shop where nothing appealed stylistically. They resonate with the KOTA culture finding it very inclusive of women. With KOTA they feel part of the community.
"Women consistently tell us they feel empowered by KOTA."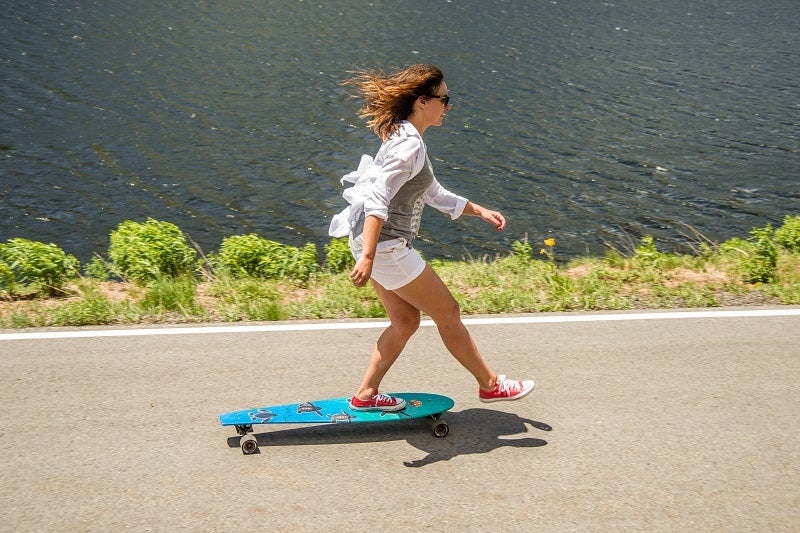 Technology is an important aspect of the way KOTA boards are constructed. They use the most innovative techniques and technologies to ensure a safe and well-constructed product, including a proprietary coating to keep the board from being slick. They apply a clear, smooth finish that grips to shoes and skin eliminating the need for grip tape. This allows KOTA to elevate the primary art to the top of the board.
This innovation led to co-branding with various other companies; Epic Brewing, Camelback, 511 Tactical, Vail Resorts, Ferrari, Subaru, and Dewey Weber Surfboards to name a few. These brands all see longboarding creep into their market demographic.
"They wanted a longboard but only one with a level of quality and sophistication to associate their brand with."
The market conditions are having a significant impact on how and what consumers want to purchase. Consumers are moving away from price point towards value, quality and brand as a purchase motive. Getting independently owned retailers to adopt a new brand like KOTA has been difficult because their money is still tied up in commodity product. Direct sales and cobranding is where KOTA is focusing to reach the consumers that are most interested in their brand.
A new direction for KOTA Longboards is electric powered boards. They feel very competitive with top tier electric longboard competitors. KOTA's focused on the engineering of the deck to ensure their customers get the best ride, not just propulsion from the electric motor. Early sales are going well and the demand is increasing on a regular basis.
"We're the only company out there where you can pick your top sheet graphic and add a motor."
Performance, quality, brand and styling is where KOTA Longboards dominates the market. All of this ties back to the rich history and values the company is based on.
__________________________
Landmark Life Coaching's (www.landmarklifecoaching.com) Mission is to honorably and respectfully serve courageous groundbreakers and transitioning veterans to persevere in defining and executing their future by providing an atmosphere of comradery and trust that honors their dedication and commitment. This will empower our clients to feel whole, honored, respected and fulfilled in defining and living their life purpose.
Charlie Mike Podcast (www.charliemikepodcast.com) is where our Nations Combat Vetrepreneur's talk about how they transformed their combat experience into a groundbreaking entrepreneurial success. We will discuss their experience in relation to what I have defined as their VisualReality; their personal vision of building a successful business leveraging their combat experience to bring the core strengths of a combat veteran into the entrepreneurial realm.
Author - The Empowered Veteran
Dwayne Paro - Veterans Coach/Podcaster/Speaker/Author
Calling all HuffPost superfans!
Sign up for membership to become a founding member and help shape HuffPost's next chapter
This post was published on the now-closed HuffPost Contributor platform. Contributors control their own work and posted freely to our site. If you need to flag this entry as abusive,
send us an email
.