Gilbert Arenas, who?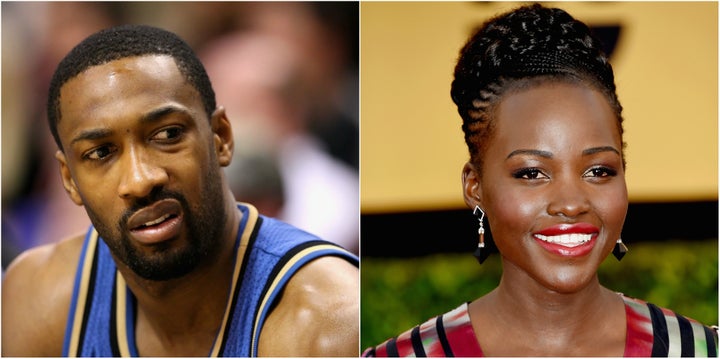 Former NBA All-Star Gilbert Arenas is Black Twitter's latest casualty after he tried to body-shame Academy Award winning actress Lupita Nyong'o.
The Black Panther star has been enjoying her vacation, sharing photos of her in Mexico. Just recently, she posted a photo of herself in a white swimsuit in the waters of Quintana Roo in Tulum.
An Instagram user tagged Arenas, writing: "hey [look] it's the black girl you aid that looks better in the [dark]" mocking him for old comments made about Nyong'o.
In April, Arenas wrote on Instagram that the actress is "cute when the lights are off".
Rather than moving forward and leaving his old and ugly comments in the past, the retired basketball and father of two daughters repeated his earlier statements, writing:
"Everybody saying her skin looks beautiful, how about her face tho? Lights off"
"Y'all tag me like she got a face lift and she went from a 3 to a 10……nope she's just a 3 in blue water with some blue blockers on."
"This is no diff then a ugly girl with a fat a**," he continued. "I'll still beat but just with the lights off but she is glowing tho."
It was not long before members of Black Twitter swooped in to come to Queen Lupita's rescue. (Not all heroes wear capes.)
This is not the first or second time the former NBA All-Star turned one-season Chinese Basketball Association player has made degrading comments about women.
His posts claimed that several WNBA players were "ugly chicks," and the organization enticed more people to watch their games by having athletes compete in little to no clothing. Several WNBA stars stood up to Arenas and his sexist comments.
He never apologized for his December 2015 WNBA comments. He issued a half-hearted apology for his April comments. He has yet to apologize for these recent statements.
His comments are just a reminder that no amount of money can heal self-hate. They also reveal the solidarity behind Black Twitter and that all black is beautiful.
We can only hope this hate is not hereditary and his black daughters feel the beauty of their melanin. As for Arenas? He should be removed of his social media privileges and return to retirement and out of Lupita's mentions if he knows what's good for him.
Related
Popular in the Community