This was a meeting of some awesome minds. 
Cancer survivor Carter Beckhard-Suozzi's dreams came true earlier this week when he met former President Jimmy Carter, thanks to the Make-A-Wish Foundation.
The meeting took place at the Carter Center in Atlanta and was hugely significant to the 10-year-old boy, who is in remission from Burkitt's Lymphoma, and his family, according to a press release.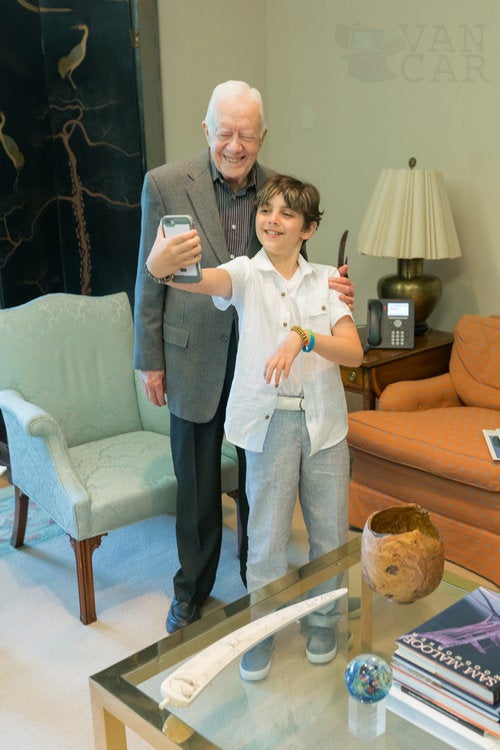 "It's just been incredibly uplifting to be able to experience a trip like this and be free from everything Carter has been going through," Carter's mother Jane Beckhard-Suozzi said, according to ABC News. "And to meet President Carter and everything he's done for this world, we were just in awe and the more we learned, we were more in awe."
During the meeting, Carter, who came prepared with a list of questions for the former president, had the opportunity to chat with the icon in his office. President Carter, who is also a cancer survivor, signed autographs for the boy and the pair took pictures together.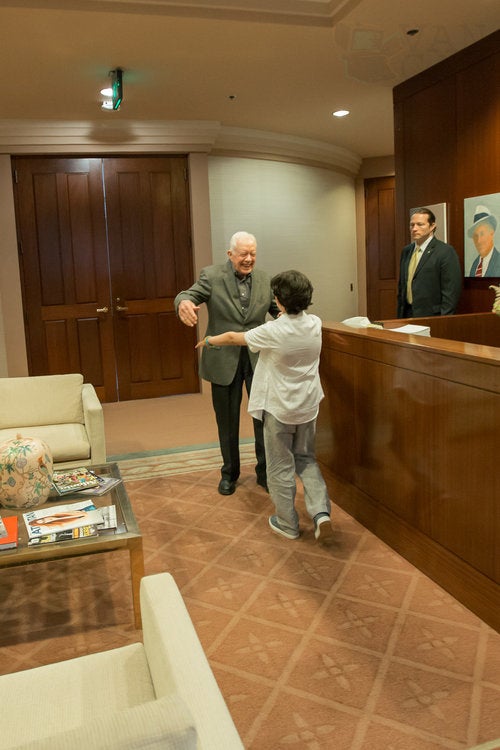 A memorable highlight of the meeting? The hugs. When the boy saw the former President, he rushed toward him with his arms outstretched and embraced the President. The pair hugged several more times during their encounter too. 
Though the President served decades before the boy was even born, the 10-year-old explained that he wanted to meet the former Commander-In-Chief because of their similarities. He said that both he and the President Carter share a name, are cancer survivors, and love helping others, according to the release. 
While the boy had an experience he'll never forget, the former President was also delighted by the encounter. 
"I had a wonderful visit with Carter. He is a fine young man, and we share much more than a name in common, especially our success in overcoming cancer," said President Carter. "I know Carter will grow up to do great things."
REAL LIFE. REAL NEWS. REAL VOICES.
Help us tell more of the stories that matter from voices that too often remain unheard.
BEFORE YOU GO
PHOTO GALLERY
These Are All The Women Who've Tried To Run For President