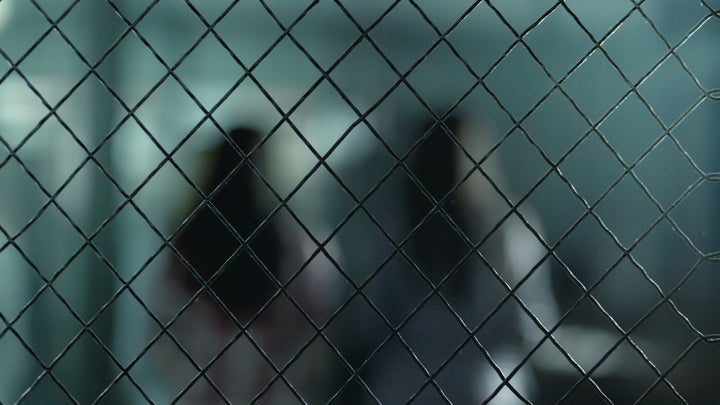 A former prison chaplain at a women's prison in Newport, Arkansas, was charged with 50 counts of sexual assault involving three inmates on Thursday.
Authorities allege that Kenneth Dewitt, 67, forced three female inmates at McPherson Unit into oral sex and intercourse on a regular basis, and told them that no one would believe them if they reported the abuse to officials.
"He simply took advantage of his position to have his way with these inmates," said prosecuting attorney Henry Boyce, who announced the charges. 
Arkansas law prohibits members of the clergy and employees of correctional facilities from engaging in sexual contact with inmates, Boyce said, and Dewitt was both at the time of the alleged assaults.
In affidavits obtained from the Jackson County Circuit Clerk's office, three female inmates told police that Dewitt sexually assaulted them after they became involved in the faith-based program he started, called Principles and Applications for Life.
The PAL program teaches inmates the importance of "attentiveness, obedience, truthfulness, gratefulness, generosity, orderliness, forgiveness, sincerity, virtue," according to the Arkansas Times. Its curriculum has been linked to the controversial evangelical Bill Gothard.
Prison spokeswoman Cathy Frye told The Huffington Post in an email that the parole board looks more favorably on inmates who complete such programs. 
"We immediately reported the allegations to the Arkansas State Police last December when they were brought to our attention," she wrote. "We appreciate the State Police and the prosecutor for moving forward with the investigation and charges."
One woman told police that from 2010, Dewitt forced her into oral sex and then progressed to intercourse. He told her not to tell anyone and stressed that no one would believe her over him anyway, she said. She alleges that he sexually assaulted her every week for three and a half years, until he left in September of 2014.
She and the other two alleged victims reported that Dewitt made them sit in a chair by the door, so he could see both ways down the hall while the assaults were occurring. He had a schedule for the sexual liaisons, and would see one of the women on Sunday, one of them on Monday, and her on Wednesday, she said.
A second alleged victim told police that after she had a hysterectomy, she tried to put an end to the meetings, telling Dewitt she didn't want to do it anymore. She told police Dewitt said she would "not ever go home" if she refused his advances.
The woman said that she cried in her room and "thought very seriously about suicide." He had sex with her at least five times after her surgery and before he left the prison, she said. 
A third alleged victim told police that she was called to see him on Sunday mornings for sexual activity, including oral sex and intercourse. She said she knew there were other women who were brought in on separate days. She reported that they had intercourse four or five times before he left.
Two of the three alleged victims are still incarcerated at McPherson Unit. 
Boyce said Dewitt was not yet arrested, but expected him to voluntarily turn himself in. If he wasn't in custody by Monday, he said he would ask authorities to retrieve him.
A lawyer for Dewitt did not reply to a request for comment. 
In a press release in June, the department said allegations include "staff engaging in sexual intercourse and other sexual acts with prisoners; exchanging commissary money for sexual favors; and inappropriately watching prisoners while they shower or change clothes, commenting on their private parts and, at times, taking photos or video for reasons unrelated to correctional goals."
This article has been updated to include a statement from Cathy Frye. An earlier version included a quote from her saying completion of the PAL program could "positively affect an inmate's parole-eligibility date." Frye told The Huffington Post she was in error. 
Melissa Jeltsen covers domestic violence and other issues related to women's health, safety and security. Tips? Feedback? Send an email or follow her on Twitter.
Calling all HuffPost superfans!
Sign up for membership to become a founding member and help shape HuffPost's next chapter