When Michelle Gielan was working as a local and national news reporter, she covered her share of tragic stories. But in her years as a television journalist, one particular story stuck out and made Gielan question everything about how tragedy is covered in the media.
Gielan was working in Chicago at the time, and was assigned to cover the funeral of a young girl who had been an innocent bystander caught up in deadly gang violence.
"A stray bullet from gang gunfire had blasted through the living room window of the house, and inside there was a birthday party going on. The bullet hit this little girl in the head... She was one day shy of turning 11 years old," Gielan says. "The night that this happened, we did the typical story: emotional, crying interview with the mother, we interviewed kids whose lives would never be the same because they just witnessed their friend die and then we talked to community leaders about this failing side of town. We put this sensational story on the news."
A week later, Gielan was covering the girl's funeral. That's when, sitting in the pews of the church, she saw a different story emerge.
"There was this beautiful community surrounding this family and supporting them through times of challenge," she says. "And what I physically saw before me was a group of women, presumably the other mothers from the neighborhood, and they were surrounding this mother and swaying together to songs of prayer while hugging her."
The moment sparked an epiphany for Gielan.
"It was just beautiful," she says. "We could talk about the fact that there's pain and tragedy here, but there's also hope and optimism and resilience... One story leaves us activated. The other leaves us paralyzed."
It is the elevation of positive news stories and hope, she continues, that holds true power.
"What would happen if we talked about that stuff on the news?" Gielan asks. "How would that transform the community? How would that transform the world?"
Another story from Gielan:
Before You Go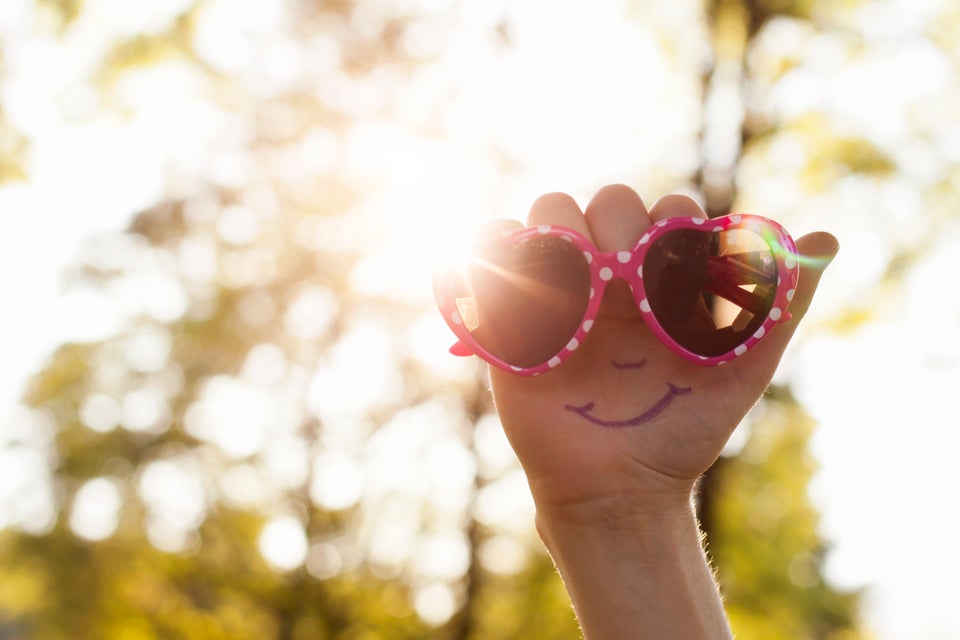 Mantras For Finding Happiness
Popular in the Community