Controversial former Milwaukee County Sheriff David Clarke, a staunch defender of President Donald Trump, said he doesn't "blame" people for violently striking out against protesters. And he urged gun owners to have a "self-defense" strategy figured out ahead of time to dodge any consequences for violence.
He admitted, though, that "it's not going to end real pretty."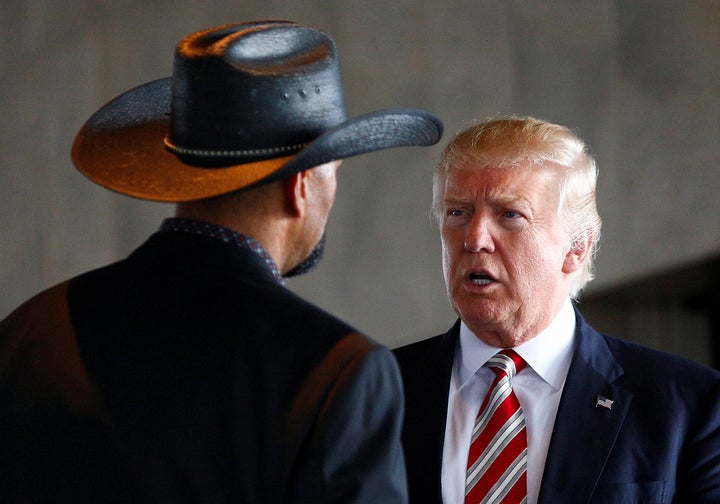 Clarke offered the startling advice as a guest host on the "Mark Belling Show" on WISN radio in Milwaukee last week, Media Matters first reported.
"The majority of these gun purchases are first-time gun owners," he noted, referring to people taking up arms on the streets. "And when we leave this up to the individual, it's not going to end real pretty."
But "I don't blame 'em," he added. "Have a plan, think it through, be able to articulate it and be 'reasonable,'" he advised. "It's all the law requires. You have the right to defend yourself — you don't need permission from the police or a sheriff."
"You can't have government officials and law enforcement ... telling people, 'Do not take the law into your own hands.' Well, you're forcing them to!" he added.
"You know what happens with inaction?" Clarke asked. "People take the law into their own hands. Government is leaving them no choice."
During the 2016 presidential campaign, Clarke notoriously called on people to hit the streets with "pitchforks and torches" if Trump didn't win.
Popular in the Community