The essential social media review to know and understand the world top market. #FrenchinChina is a weekly column from FRED & FARID agency reviewing Chinese social networks to identify big social trends. It is the essential tool to understand and love today's China.
Thanks to Zhuomin Qin, Feng Huang, Jalila Levesque, Jules Chaffiotte, Radouane Guissi, Ying Zhang, Aliou Maro, Louis Caudevilla, Dushan Karageorgevitch, Mathieu Jolivet, Jing Qian, Antoine Robin, Émilie Ohana, Zhejun Li, Vincent Arassus and Green United Music Asia for their participation to this chronic.
Former students accuse Internet addiction school of abuse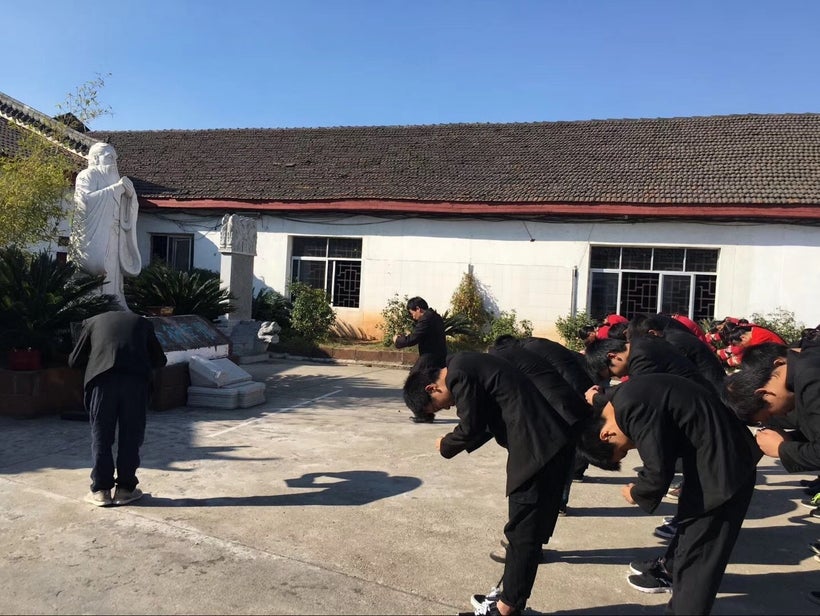 Yuzhang Academy, a digital detox institute located in southeast China's Nanchang, Jiangxi Province, went viral after a former student exposes its cruel torture methods to deal with internet addiction on social media.
The school, as how it was advertised on its social media, calls itself an education center that teaches Confucius philosophy to its students – or "teenagers in crisis" – who are put there to change and to have a better life. The institute charges 30,000 RMB for a six-month term and targets at parents who are desperate to put a stop to their child's "inappropriate behaviour" such as "didn't listen to what parents said".
However, the things really happening behind the scenes are not the same as the school's communication. A former student of the institution, who name herself on social media as @ShanNiMaDaWang, exposed how the school used extremely cruel methods to help these teenagers get over their Internet addiction.
On her social media post on Weibo on October 28, she said that she was tricked by her mother in 2014 to enter the school. At 14 years old, she was forcefully brought to school in handcuffs by the staff. There, the staff tried to remove every personal items she had that could hurt her or could be used for suicide like sharp objects or strings including her bra. After arriving at the school, she was sent into a window-less cell, which she stayed at for three days. It only had a bucket of water, unwashed food bowl and a dirty quilt. She is not the only one that being tortured; teachers beat 'troublesome' students with iron rulers, whip them with finger-thick steel cables for over 30 times and lock them up in tiny window-less cells for as long as a week. Another former student, Zhou Yi, also shared his story on how he was treated in the institution: He was thrown into a cell after being stripped naked, and stayed there for three whole days, lost track of time as he couldn't tell night from day.
The news about brutal methods used in digital detox camps in China is not something new. In fact, Chinese legislators have forwarded a motion earlier this year to ban cruel torture methods such as beatings, electroshock therapy and drugs to "cure" this addiction. Until now, the institute is shut down by the government waiting further investigation.
The world is no bigger than a dish of scramble eggs with tomato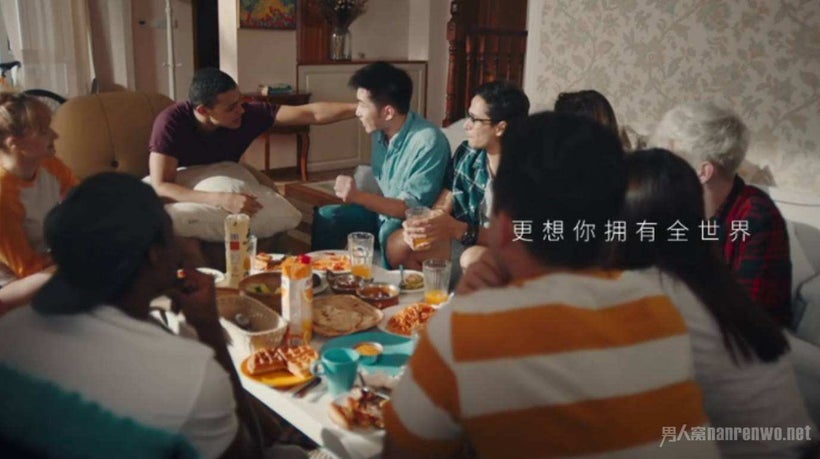 A WeChat Moment campaign for the credit card service of China Merchants Bank, 'The World is No Bigger than a dish of Scramble Eggs with Tomato' was triggering many reactions on Chinese social media. The 4-minute commercial revolves around Chinese exchange student who is in his first week in America and has to cook a Chinese dish for a potluck party. Worried that he does not know how make the classic Chinese scrambled eggs with tomatoes, the young man calls up his mother in China for help.
When he finds his mother's explanation on how to prepare the dish not clear enough, he gets frustrated. Just as he is about to panic, his phone beeps that there is an incoming WeChat message; it is his mother on a video showing her son how to make fried tomato and eggs from her kitchen.
Thanks to his mother's help, the young man shows up at the party with a tasty dish. One of the party's attendants asks him about China and how much the time difference with America is; the moment he replies "12 hours," he suddenly realizes that he asked his mother for help in the middle of the night – and that she got up for him without complaining about it.
Touched by the fact, he messages his mother to say "thank you."
The commercial ends with an image of this young man's parents in their kitchen in China, texting: "We want to stand by your side, but we want even more for you to have the world. Your world means the world to us."
The video touched many people to tears. Moved by these parents' unconditional love for their child, people shared their own stories of studying abroad and receiving help from their parents. Many other people, however, say the commercial sends out the wrong message, and that Chinese parents today are raising children who are not independent enough. But as always, many people are making fun of themselves of their bad cooking skills.
Reality TV show sends Chinese stars back to acting school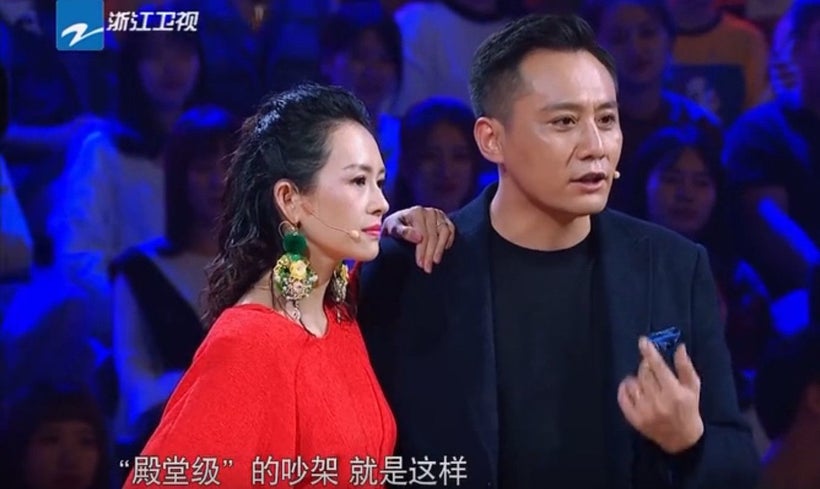 A cut from a domestic TV show, "The Birth of an Actor", went viral in social media. The video records the conflict between Zhang Ziyi, one the best actress in China, and Liu Ye, one of the best actor in China. Both of them are the judge of this TV show.
The cut is an acting skill contest of two young actors (Zheng Shuang and Ren Jialun), their task was to imitate a ad-lib quarrel scene as characters from Zhang Ziyi's 1999 film, The Road Home. However, the imitation was poorly complete. Zhang turned on Liu after he approved of Zheng Shuang's performance, even though she giggled during the scene and didn't prepare her performance seriously on the TV show.
Most of people shows a supportive attitude of Zhang Ziyi and criticize the giddy attitude of the two young actors.
Calling all HuffPost superfans!
Sign up for membership to become a founding member and help shape HuffPost's next chapter
This post was published on the now-closed HuffPost Contributor platform. Contributors control their own work and posted freely to our site. If you need to flag this entry as abusive,
send us an email
.